The Minister of Labour, Community Affairs and Sports, Lovitta Foggo recently met with local rowing sensation Dara Alizadeh to discuss his plans of seeking to represent Bermuda in the 2020 Summer Olympics in Tokyo, Japan.
For the last two years Mr. Alizadeh represented Cambridge University in the annual rowing race against Oxford University on the River Thames.
During their meeting, Mr. Alizadeh advised Minister Foggo that in the upcoming months he intends to intensify his Olympic training efforts which will culminate in his participation in the Americas Olympic qualification regatta in April 2020.
Minister Foggo wished Mr. Alizadeh the best in his training, noting that she will be "keeping a close eye on his progress".
Minister Foggo, Dara Alizadeh and Chris Farrow, Permanent Secretary for the Ministry of Labour, Community Affairs and Sports.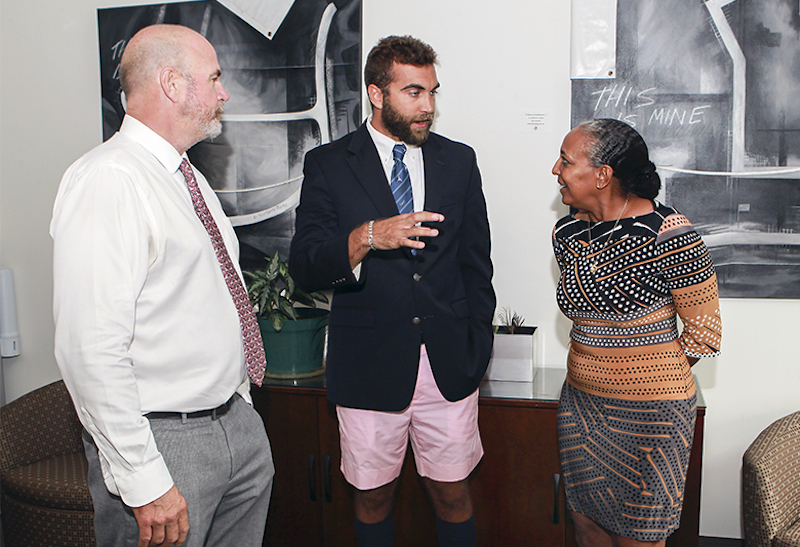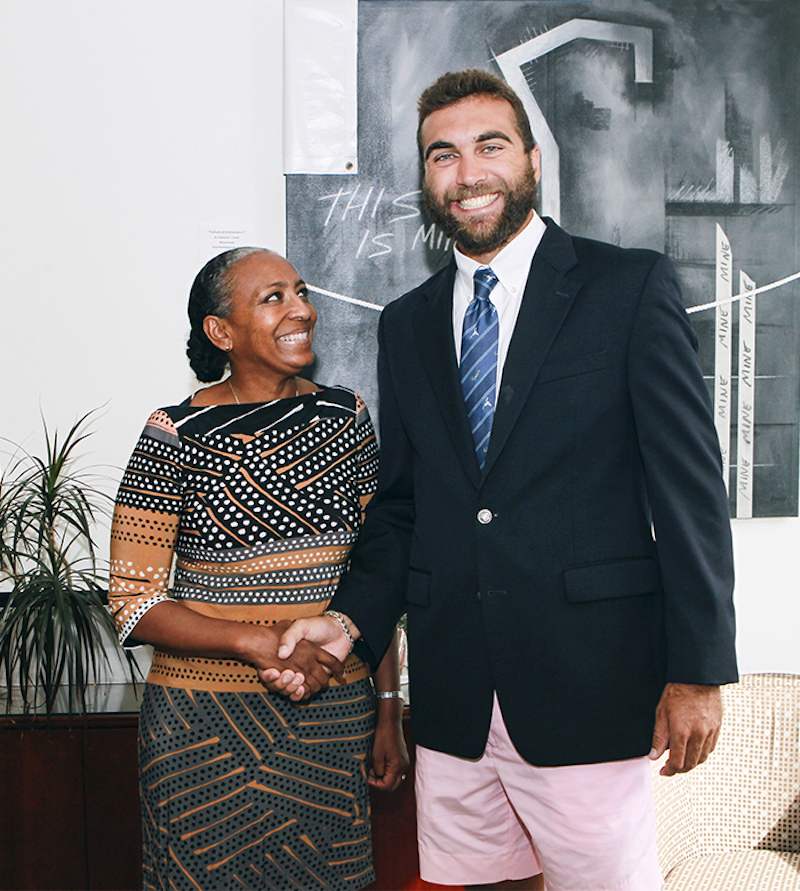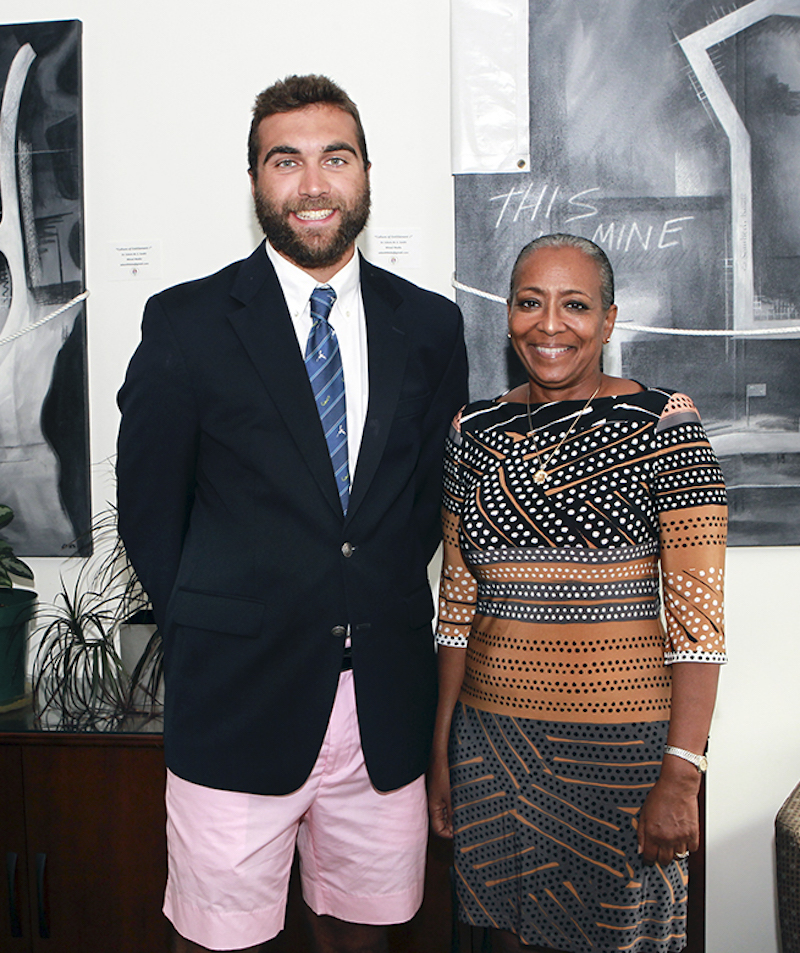 Read More About