The Minister of Labour, Community Affairs and Sports Lovitta Foggo met with Bermudian football star and former English Premier League player Shaun Goater.
A Government spokesperson said, "Today's meeting was in advance of this evening's "Reimaging Sports" forum which kicks off at the Bermuda College.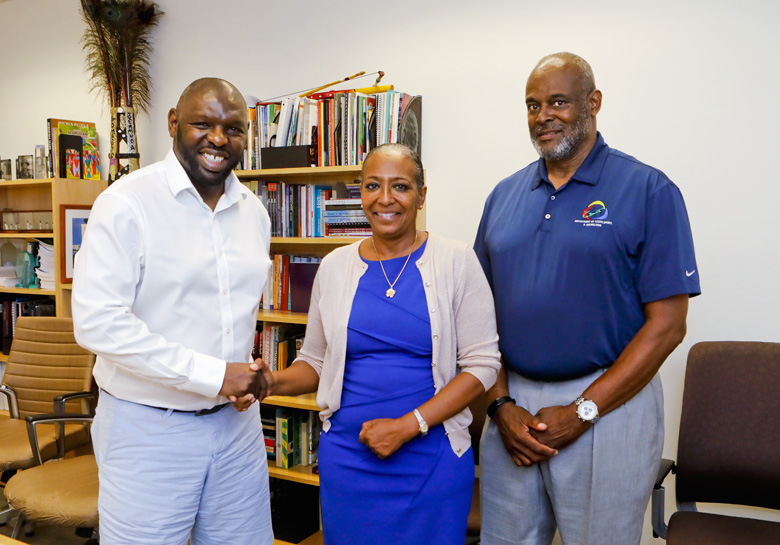 "The conference which is being hosted by the Department of Youth, Sport and Recreation will feature some of Bermuda's most recognizable athletes, including Mr. Goater, Olympic diver Katura Horton-Perinchief, former Olympic Triple Jumper Brian Wellman and others who will participate in a panel discussion. The panel discussion is free to the public.
"The "Reimaging Sports" forum will provide an opportunity for Bermuda's sports stakeholders to gain knowledge and enhance their role within sport.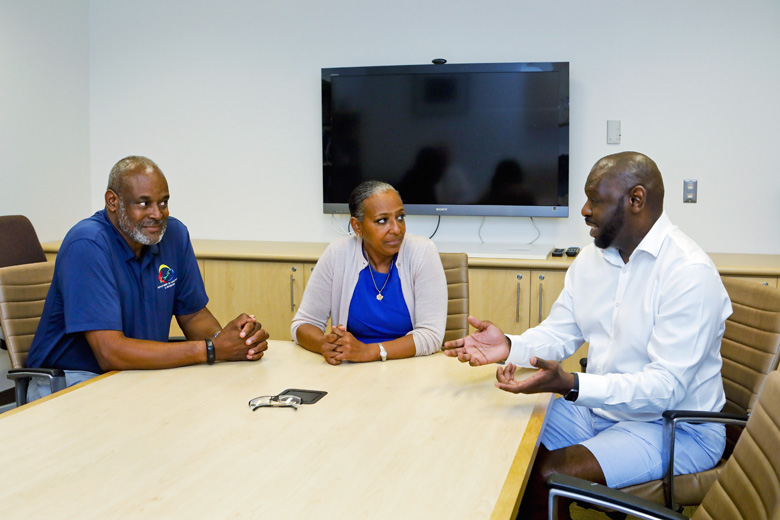 Minister Foggo said, "This weekend's "Reimaging Sports" conference will be an exciting opportunity for our sports partners to come together and have a robust discussion about the role and importance of sports in our community.
"We are offering a wide range of informative workshops and some of Bermuda's most accomplished athletes have offered their time to participate in this event. It was an honour to meet with Mr. Goater today to discuss not only this weekend's conference but also about the broader aspects and significance of sports in Bermuda."

Read More About