The British monarch is also supreme governor of the Church of England, and as the oldest Anglican house of worship in continuous use outside the British Isles, Their Majesties Chappell, St. Peter's Church in St. George's has accumulated something of a cultural treasure trove of royal artifacts dating back more than 400 years.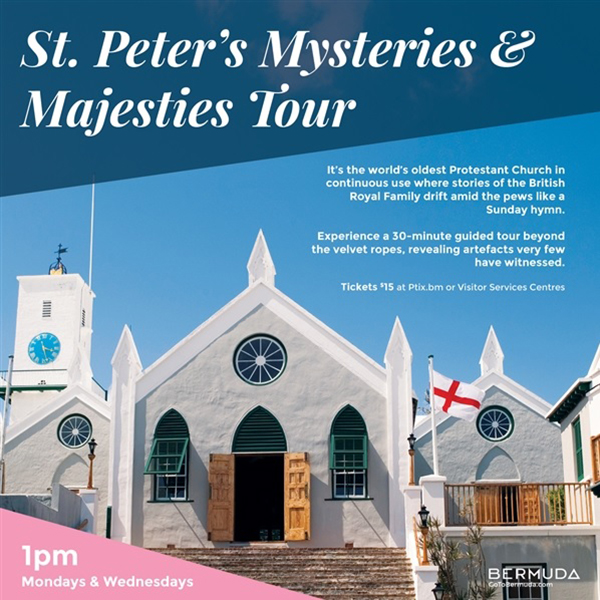 Established in 1612, with the oldest parts of the existing structure dating back to 1620, St. Peter's existence has spanned the reigns of every monarch from James I to Queen Elizabeth.
On Mondays and Wednesdays at 1 pm the East End church is holding its Mysteries & Majesties tours, when the vault doors are opened and visitors have an opportunity to witness a royal collection few ever have the opportunity to see.
Tickets are available for $15 at ptix or at the Visitors Service Centre.

Read More About
Category: All