Results of a long-term study on the population levels of the critically endangered Bermuda skink have just been made available online.
The newly-released paper suggests it will be a long road back from the verge of extinction for one of the rarest lizards in the world, Bermuda's only endemic vertebrate species.
Now critically endangered, the endemic Bermuda skink is one of the island's oldest inhabitants.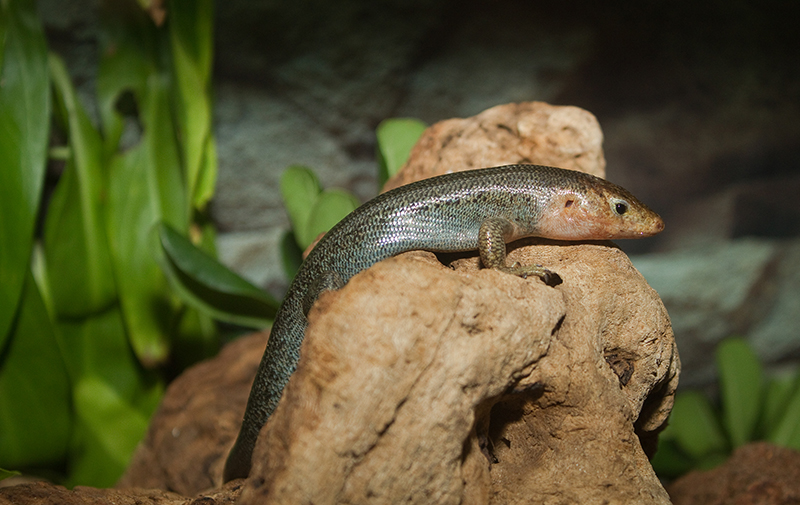 Mark Outerbridge of Bermuda's Department of Environment & Natural Resources, Helena Turner and Richard A. Griffiths of Durrell Institute of Conservation & Ecology at the University of Kent and Geraldo Garcia of England's Chester Zoo compiled and analysed the data contained in the report.
"Reliably estimating population parameters for highly secretive or rare animals is challenging," the authors say.
Reporting on the two largest remaining skink populations on Southampton Island and Castle Island at the East End, lizards tagged with transponders were captured on 15 sampling occasions per year over three years.
The researchers estimate the skink population to be approximately 547 on Southampton Island and 277 on Castle Island.
An up close and personal look at the rare Bermuda skink in this video clip captured by one of the Nonsuch Expedition's CahowCams
"The populations do not appear to be stable and fluctuated at both sites over the three-year period," they concluded. "Although the populations on these two islands appear viable, the Bermuda skink faces population fluctuations and remains threatened by increasing anthropogenic activities, invasive species and habitat loss."
"We recommend these two populations for continued monitoring and conservation efforts."
The Bermuda skink has become increasingly rare in recent decades, with the Department of Environment & Natural Resources placing the blame for its diminishing numbers on "loss of natural habitat through building and development, predation from rats, cats and kiskadees, and entrapment in litter [like glass bottles] …"
You can access the full report here.

Read More About
Category: All, Environment, News