The MarketPlace announced that its 38 member leadership team has completed Darkness to Light Stewards of Children certified training programme.
Each member of the leadership team, which includes store manages, senior and executive management, completed a three-hour evidence-based prevention programme disguised to educate how to prevent, recognise and react responsibly to child sexual abuse facilitated by local charity Saving Children and Revealing Secrets [SCARS].
Majority of the members of The MarketPlace leadership team with their Stewards of Children certificate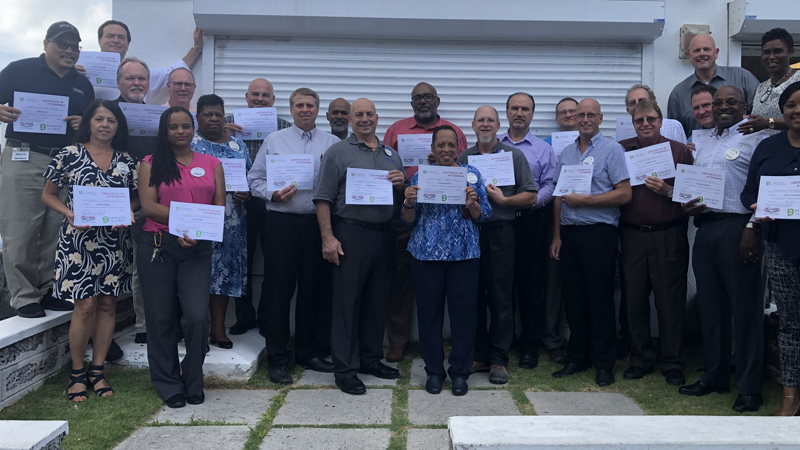 Seth Stutzman, President of the MarketPlace group of stores, said: "The MarketPlace has traditionally supported SCARS, and continues to do so, through tag and denim days but we wanted to do more.
"Our goal is to ensure The MarketPlace is the safest place for children to work and shop. With our leadership members, who have daily encounters with children, equipped with the knowledge to handle such sensitive matters we believe is a tremendous step towards that goal. It was important for us to undertake this initiative as a pillar organisation in the community with the protection of children a top priority."
Debi Ray-Rivers, training facilitator and executive director of SCARS, said: "We are thrilled and grateful that The MarketPlace has taken such a step to provide their entire leadership team with the knowledge to save children from child sex abuse. This highlights the importance they place on the protection of the children of Bermuda."
Read More About