Bermuda matched up against Kenya in their third ICC Twenty20 World Cup Qualifier in Dubai, with Kenya recording the victory.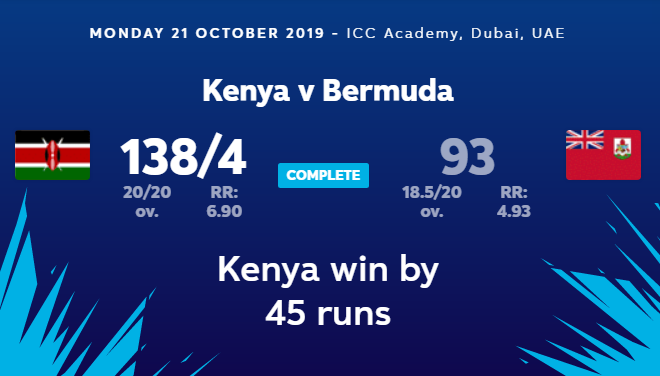 Kenya won the toss and elected to bat, at the conclusion of their 20 overs Bermuda restricted Kenya to 138/4. Dhiren Gondaria was the top scorer with 85 not out, while Kamau Leverock was the pick of the Bermuda bowlers with figures of 4-0-30-2.
In reply Bermuda were bowled all out for 93, Delray Rawlins was the top scorer with 37, while Janeiro Tucker added 22, the pair put on a 58 run 4th wicket partnership, Collins Obuya was the pick of the Kenya bowlers with figures of 3.5-0-27-4.
Cricket Captain Dion Stovell After Kenya Game
Kenya Inning
..15 [14] Irfan Karim c Dion Stovell b Kamau Leverock
..00 [01] Alex Obanda c Delray Rawlins b George O'Brien
..85 [67] Dhiren Gondaria Not Out
..04 [05] Collins Obuya LBW Kamau Leverock
..11 [15] Rakep Patel c Okera Bascome b Rodney Trott
..15 [18] Rushab Patel Not Out
..08 Extras [5w-2lb-1b]
138 Total for 4 Wickets after 201 overs
Fall of Wickets: 1-2 [Obanda], 2-29 [Karim], 3-41 [Obuya], 4-66 [Patel]
Bermuda Bowlers
3.0-0-17-1 George O'Brien
4.0-0-30-0 Delray Rawlins
4.0-0-30-2 Kamau Leverock
3.0-0-15-0 Dion Stovell
3.0-0-21-0 Janeiro Tucker
3.0-0-22-1 Rodney Trott
Bermuda vs Kenya Cricket match highlights
Bermuda Inning
..00 [01] Okera Bascome c Nelson Odhiambo b Elijah Otieno
..03 [07] Terryn Fray Run Out
..04 [05] Dion Stovell b Shem Ngoche
..37 [26] Delray Rawlins c Irfan Karim b Rakep Patel
..22 [33] Janeiro Tucker c Rakep Patel b Collins Obuya
..04 [06] Deunte Darrell b Shem Ngoche
..03 [04] Kamau Leverock c Jasraj Kundi b Collins Obuya
..02 [09] Allan Douglas c Rushab Patel b Rakep Patel
..02 [04] Onias Bascome LBW Collins Obuya
..05 [06] Rodney Trott Not Out
..06 [12] George O'Brien b Collins Obuya
..05 Extras [5w]
..93 Total All Out after 18.5 overs
Fall of Wickets: 1-0 [Bascome], 2-7 [Stovell], 3-7 [Fray], 4-65 [Rawlins], 5-67 [Tucker], 6-71 [Leverock], 7-76 [Darrell], 8-78 [Douglas], 9-78 [Onias Bascome], 10-93 [O'Brien]
Kenya Bowlers
2.0-0-08-1 Elijah Otieno
4.0-0-15-2 Shem Ngoche
2.0-0-06-0 Lucas Oluoch
3.5-0-27-4 Collins Obuya
3.0-0-18-0 Nelson Odhiambo
4.0-0-19-2 Rakep Patel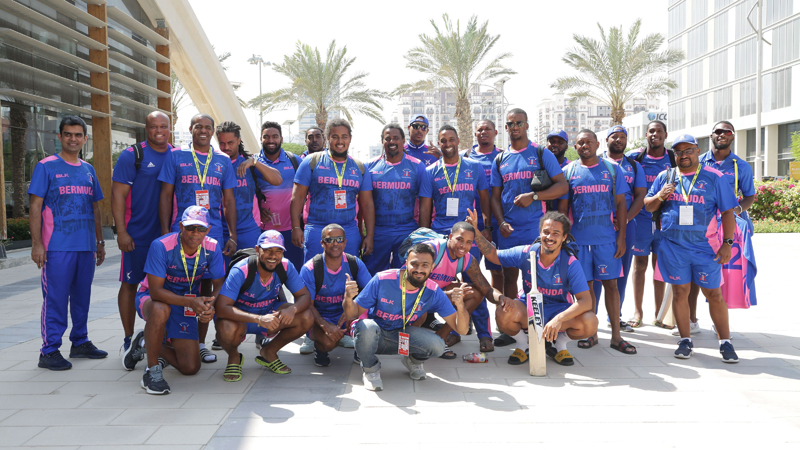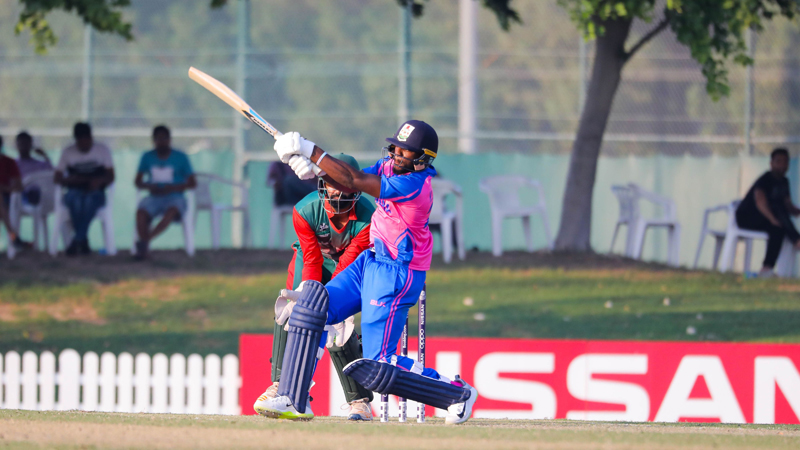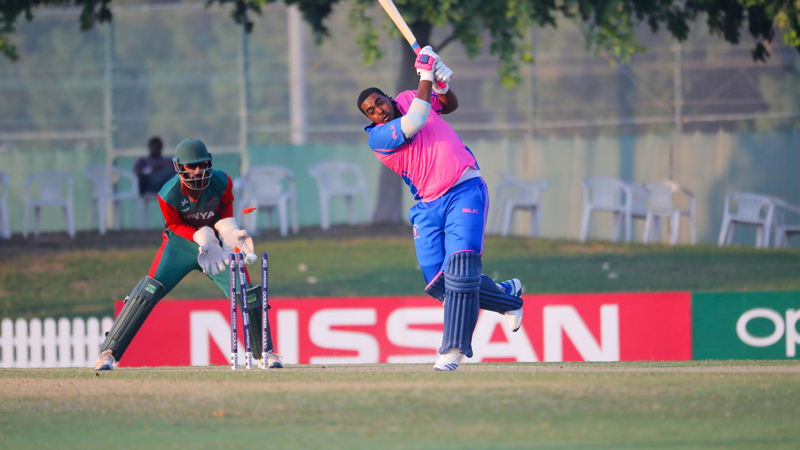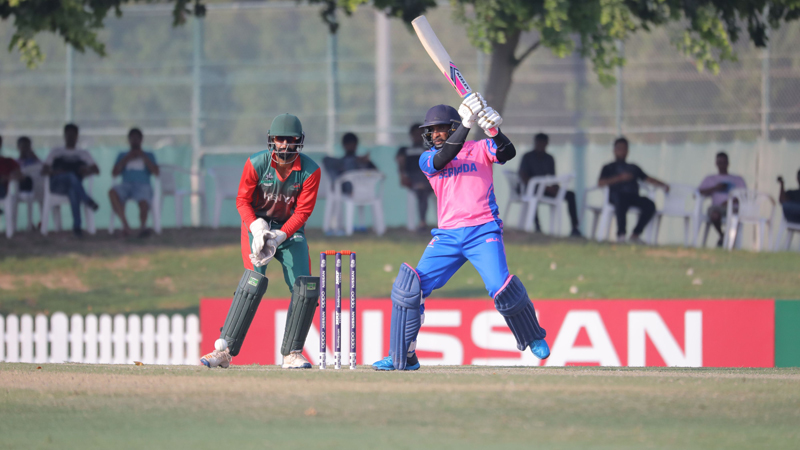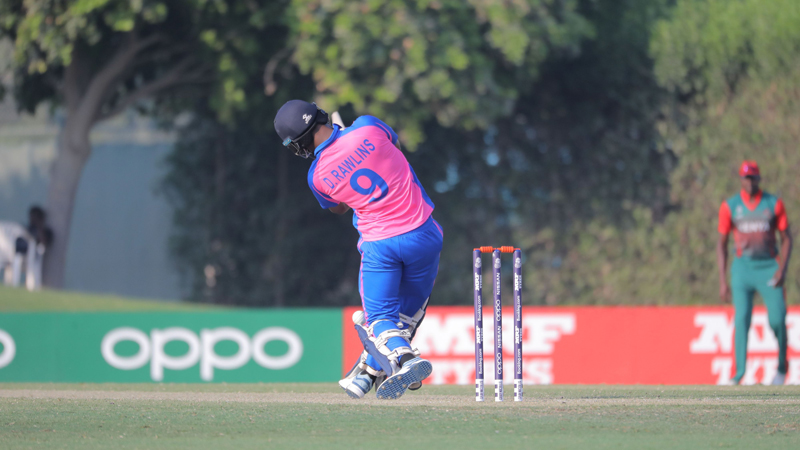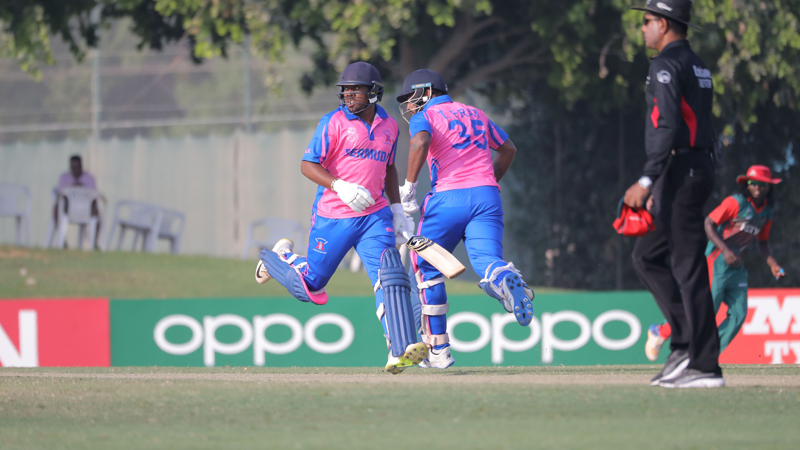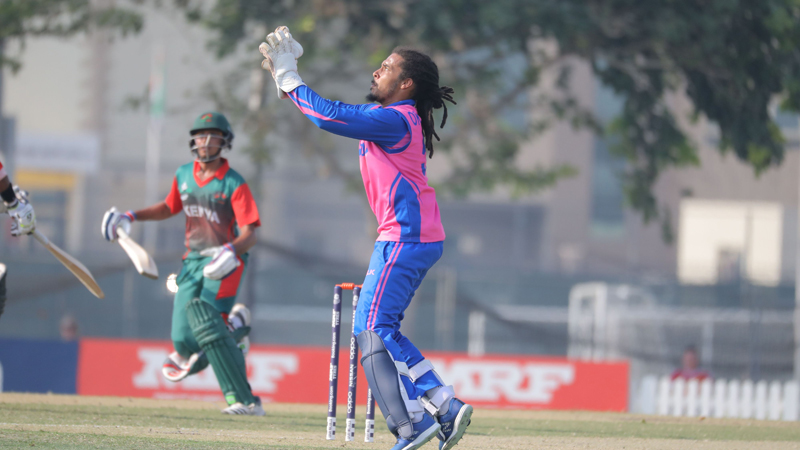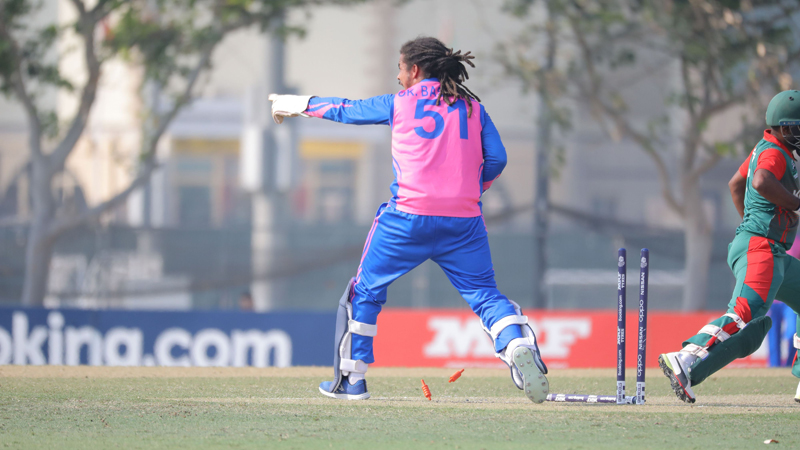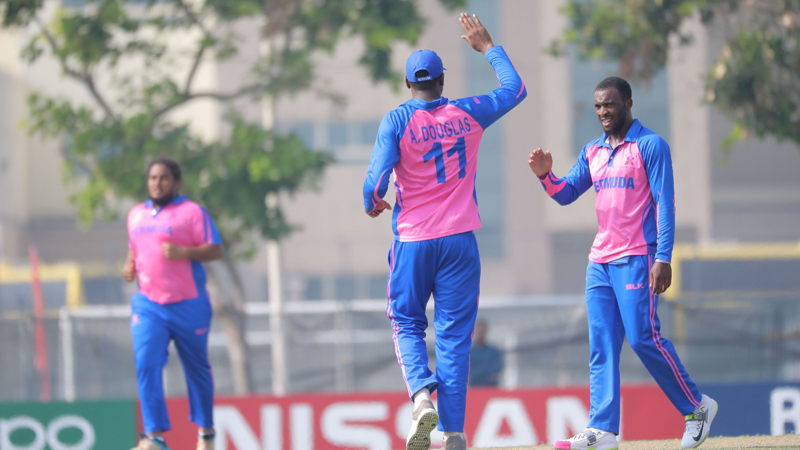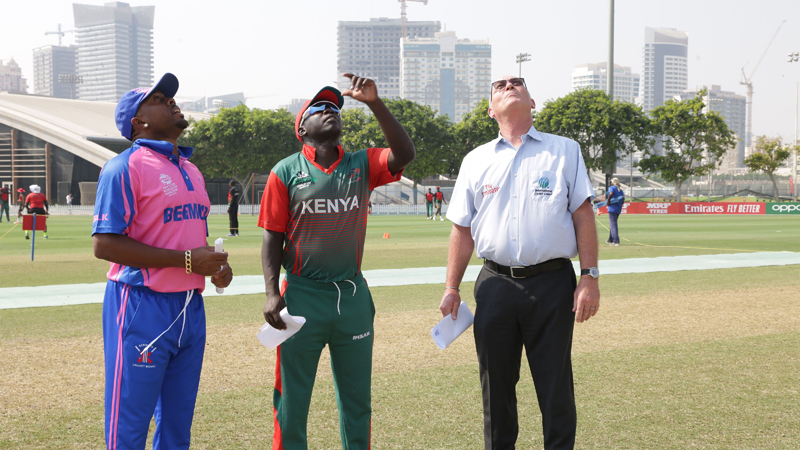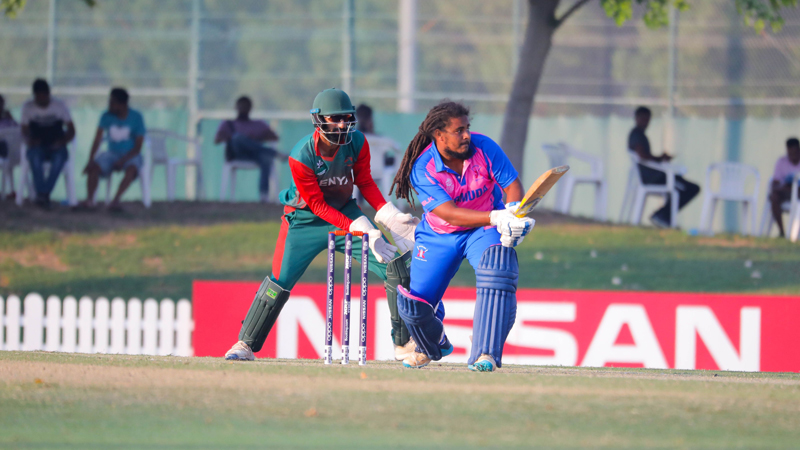 Read More About