Estera won the 'Best Employer – Career Progression' at the Citywealth's Future Leaders Awards, with the award recognising "excellence across the board as well as significant growth in Estera's business and investment in people, premises, and systems."
Group Chief Executive Officer at Estera, Farah Ballands commented "With more than 550 professionals working in 11 jurisdictions across multiple service lines in a growing, fast-paced business, it could be easy to lose sight of the individual.
"But our success has been built on the efforts of every one of those people – and we are committed to their future development, helping them achieve their goals in tandem with our own."
Estera's Liz Fitzgibbons, Sales Director, receives the award from event host Jimmy McGhie: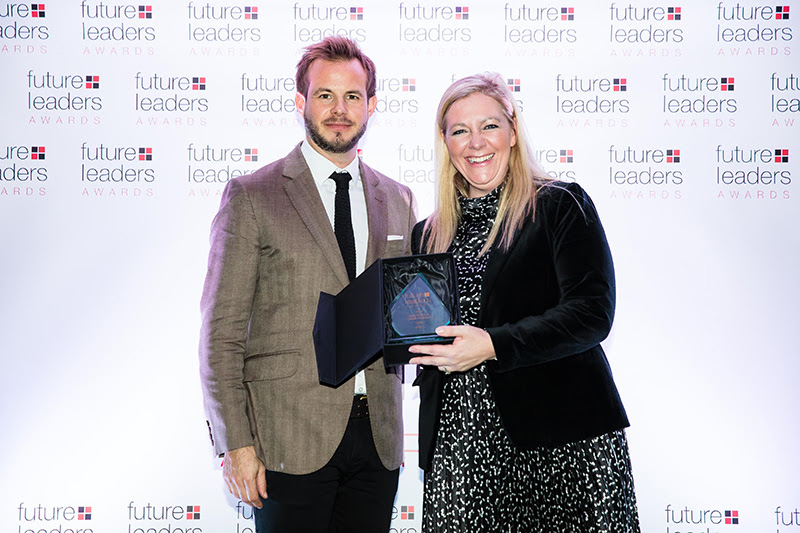 Ms Ballands continues, "We are proud to have built a culture where learning and development is encouraged, hard work is rewarded, and career ambitions are achieved. We actively support the ongoing training and professional development of all our people."
"Estera is a global business with a reputation for being commercially minded and client focused as well as committed to its people and its local communities, demonstrated through its company-wide CSR programme and significant annual charitable donations.
"Estera's teams of highly-qualified experts have wide-ranging experience in corporate administration, funds administration and services, private client and trusts, and regulatory oversight."
Read More About