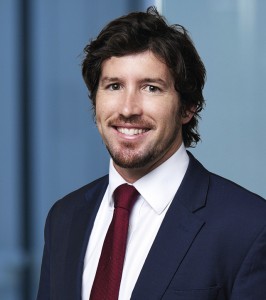 [Written by Ashley Fife, Chairman- STEP Bermuda Branch]
In June 1963, John F. Kennedy, concerned with the limitations of obsessive conservatism amid the Cold War and movements to expand civil rights, famously said: "Change is the law of life. And those who look only to the past or present are certain to miss the future." However, Hal Niedzviecki in his recent book "Trees on Mars: Our obsession with the future" observes that there is now an increasing preoccupation with the future globally, in part as a desire to control the future rather than to solve problems- and this may ultimately cause more harm than good.
Some commentators are optimistic about the future. Many are fatalistic. Either way, significant geopolitical, technological and environmental changes may be the new global norm. High net worth families increasingly seek to establish or re-domicile trusts and structure in or to politically, economically and socially stable tax neutral jurisdictions that are reputable well situated.
Bermuda is certainly one such jurisdiction. At the same time, the laws of international financial centres are increasingly being influenced by supranational bodies' introduction of "global standards", such as the Common Reporting Standard, beneficial ownership registers and economic substance requirements.
These are themes are the context of this year's STEP Bermuda's Conference 'Trust in the future- Keeping step with changes' at Bermuda's Underwater Exploration Institute on 5 December 2019 [the Conference] and also in the 2019/20 edition of the 'Trust Bermuda' journal supplement [the Supplement]. Ticket information for the Conference and a link to the Supplement are provided at the end of this article.
Current global geopolitical issues include uncertainty over Hong Kong's future, trade tensions between United States and China, economic stagnation of Europe and the continued equivocation over Brexit, ongoing instability in the Middle East, expropriation of citizens' assets and kidnappings throughout many Latin American and African jurisdictions and Russia, a rise in populism and pressures on democracy across the globe.
All of these issues can contribute to movements of capital away from the jurisdictions with which the risks [real or perceived] are associated.
These are among the present geopolitical concerns, some of which may continue. But what about concerns anticipated to arise in the more distant future? To what extent are they presently impacting on the planning of high net worth families that have in place, or contemplate, dynastic structures? George Friedman's book 'The next 100 years' predicts that in coming decades, Russia and China may fragment politically and culturally, leading to their economic stagnation.
Europe's decline will continue. Friedman further predicts Japan will re-invigorate its foreign policy and form an alliance with Turkey [another emerging superpower], challenge the United States- leading to a world war in about 30 years time. Friedman believes the United States [and its allies] will prevail in the war due to the United States' successful deployment of new military technology from space. Perhaps Friedman's educated forecasts are presently too speculative or remote upon which to base estate or business planning.
For this reason they are not explored in any detail in the Conference or the Supplement. However, some families planning for generations to come are more preoccupied with such forecasts than others. Indeed, with rapid advances in biomedical technology, some high net worth settlors may believe that they, or their children, may be around to see if many Friedman's forecasts are proven accurate.
Looking forward again, David Wallace Wells, in his book ''The Uninhabitable Earth- A story of the future' grimly warns that the exponential increase of carbon emissions and consequent further global warning is causing increasingly extreme and unpredictable weather, which ultimately causes rising seas, vanishing coastal cities and biblical storms, fires and floods. Such catastrophes no doubt have a significant impact on movement of human and financial capital and not least may pose an existential threat to humanity.
Some families and businesses already take global warming very seriously and vigorously pursue business and investment plans to minimise or mitigate their carbon footprint and influence others to do the same. Others consider the evidence of global warming and its causes and consequences, to be equivocal at best and are not persuaded that mere humans and their industry can impact on life existing on a billions of years old and resilient planet.
Some may consider their business and livelihood could swiftly be destroyed by policies designed to mitigate global warming and would prefer to leave decisive decision making on such issues to future generations presented with more decisive evidence. Different views [and, indeed, personalities] lead to different planning.
STEP Bermuda is fortunate that a number of elite trust practitioners from around the globe have taken the time to join us to explore a range of topics- all ultimately impacted in some way the global geopolitical uncertainty.
We are extremely grateful that James Quarmby [Stephenson Harwood, London] who has featured on the BBC discussing international financial centres and privacy; Rebecca Wang [PWC New York- presently on secondment from PWC Shanghai in New York] and other elite practitioners with vast international experience, including Philip Munro [Withers, London], Catharine Bell and Rosie Schumm [Forsters, London] and Arianne Plasencia [DLA Piper, Miami] are presenting at this Conference. A number of extremely talented Bermuda based "international practitioners" with experience from practicing in various jurisdictions are also among the presenters at the Conference.
It would be remiss not to take this opportunity to consider initiatives, other than the Conference and the Supplement, that STEP Bermuda is driving forward, in many cases with the support of the Business Bermuda Development Agency and the Bermuda Association of Licensed Trustees.
STEP Bermuda welcomes Bermuda based practitioners and practitioners visiting Bermuda to present at its monthly talks. STEP Bermuda will shortly recommence the 'Friday Forum', as a think tank enabling more junior trust practitioners to explore core trust concepts and issues with more senior trust practitioners, which was very successful this year. STEP Bermuda is also working hard to increase the support for those based in Bermuda working towards STEP qualifications.
I am grateful to the STEP Bermuda Committee for their work in driving these initiatives forward. The Committee thanks the speakers, sponsors and other contributors, without which the Conference, the Supplement and other initiatives just would not happen.
Read More About