The Media Lounge is getting set to launch a new monthly film series called Afterhours, beginning with a screening of Knives and Skin on Saturday [Jan 25] at 9.00pm.
A spokesperson said, "The series presents provocative, controversial and uncompromising films that take an innovative approach to the art of storytelling. These soon-to-be cult and art house classics offer a risque, weird and wild experience.
"The series starts the year with Knives and Skin, a film nominated for a Crystal Bear [Generation 14plus] for Best Film at the 2019 Berlin Film Festival.
"We wanted to create an unforgettable experience for those who want to wind down with a movie and a bite and enjoy some of the best and most bizarre in cinema; a programme that would attract the sophisticated film lover and appeal to the more adventurous movie goers out there."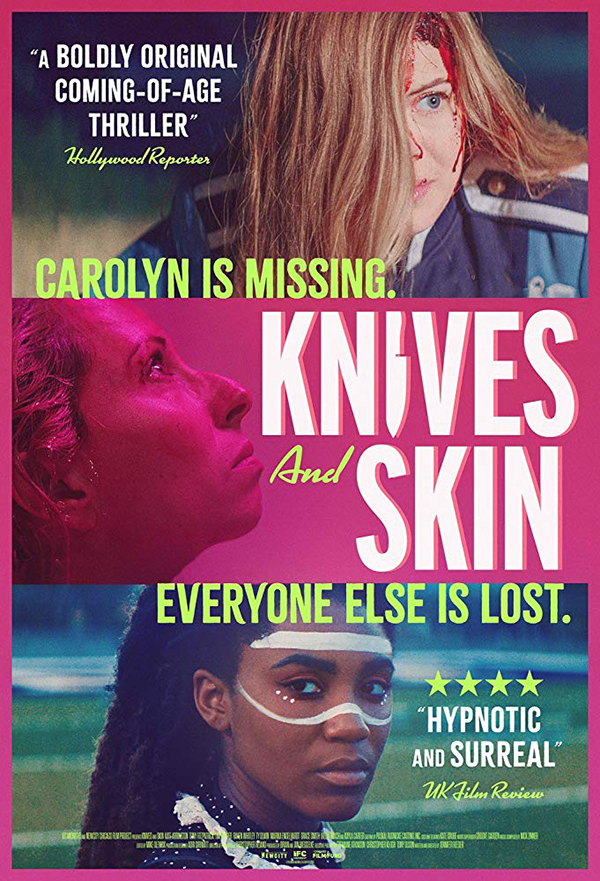 "Knives and Skin will be screened on Saturday, January 25 at 9.00pm in The Media Lounge in the Cooperage Building at #4 Maritime Lane in Sandy's, previously known as the Neptune Theatre.
"Knives and Skin is part suburban nightmare, part neon-soaked teenage fever dream, as the tantalizing mystery traces the wave of fear and distrust that spreads across a small Midwestern town in the wake of a high school girl's mysterious disappearance.
"As the loneliness and darkness lurking beneath the veneer of everyday life gradually comes to light, a collective awakening seems to overcome the town's teenage girls, gathering in force until it can no longer be contained. Unfolding in a hallucinatory haze of lushly surreal images, Knives and Skin is a one-of-a-kind coming-of-age film noir that haunts like a half-remembered dream.
"Knives and Skin is the sophomore feature film from visionary writer-director Jennifer Reeder.
"Tickets are available in advance at medialoungebda.com or can be purchased at the door on the night of the screening with cash or credit card. Tickets are priced at $15. The film runs 112 minutes and is rated NR."

Read More About
Category: All, Entertainment, Films/Movies