The island is experiencing another bout of windy weather today [Jan 23], with the Bermuda Weather Service [BWS] having issued a Gale Warning valid for this morning through tonight, as a low pressure system brings gales force winds to the island.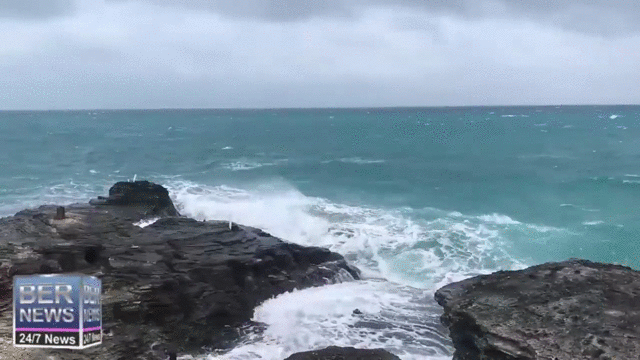 The BWS forecast states, "A low pressure system continues to develop mainly to our south and is slowly drifting to the northeast. The low will bring gales with possible storm force gusts and periods of rain developing today.
"Conditions begin to improve tonight into Friday as the low slowly exits to our east, while showers linger into Saturday with the wind continuing to decrease. A ridge will build briefly in our area by Sunday before a weak cold front passes overnight on Sunday.
"Today – Overcast, rain and showers develop. Winds northeasterly strong to gale force gusts to gale force, increasing strong to gale force with gusts to gale force at times during the day. High near 19°C/66°F. Clear sky UV Index forecast – 3 or moderate.
"Tonight – Cloudy, with periods of light rain or showers… Winds north-northeasterly strong to gale force gusts to gale force, backing northerly strong near dawn. Low near 16°C/61°F."
A look at the waves on the normally calm North Shore this morning:
Read More About