[Written by Don Burgess]
Dale Eve got his first start for Spennymoor Town yesterday and made an immediate impression.
Bermudians have become accustomed to Eve's quick reflexes and he showed the Spennymoor fanbase a bit of that last night.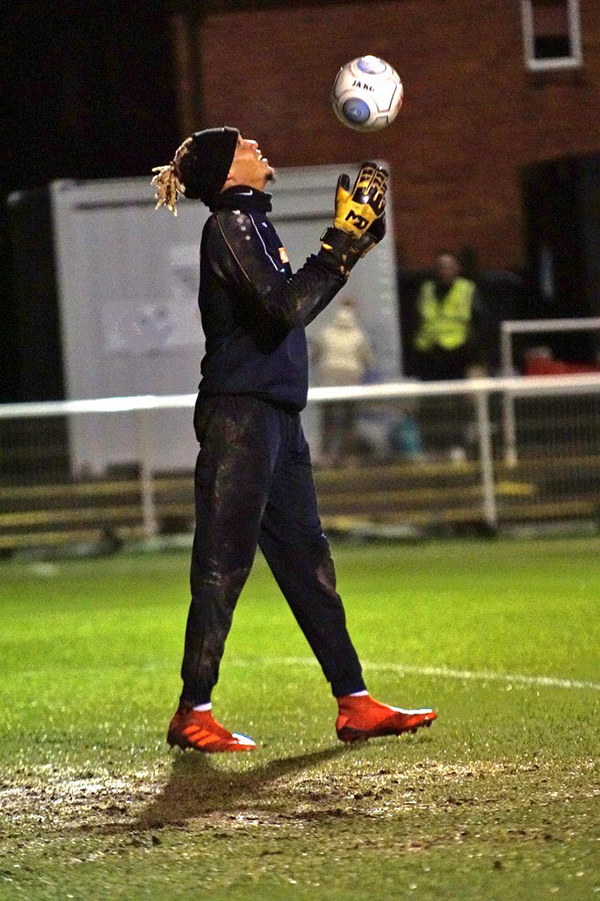 In the 61st minute against league leaders Stockton Town, Eve reacted immediately to a shot that was surely headed in when he whipped his hand up to tip it over the bar.
The official match report stated the "Moors were thankful for the reflexes of Eve after he tipped over Daniel McWilliams' goal-bound effort."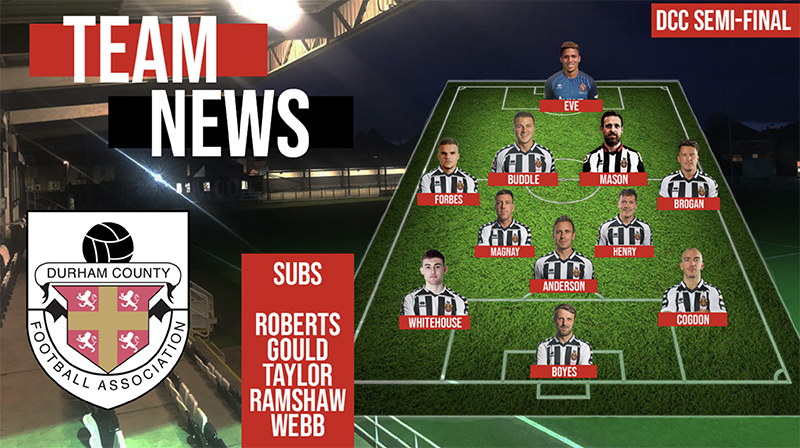 John Woolnough, director of football at Durham City AFC, who just signed Tevahn Tyrell, tweeted after that, "I'll say it again for those that didn't hear…the best keeper in non league football by a country mile."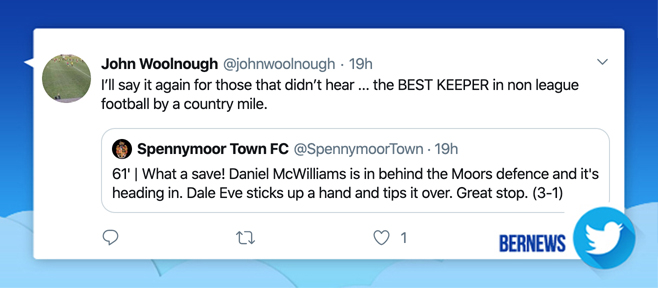 Spennymoor won the contest 4-1 and swept the two legs, will now move on to the Durham Challenge Cup final.
- Photo by David Nelson via Spennymoor Town

Read More About