Hiscox Bermuda office has recently relocated into a refurbished new space in the Chesney House, Waterfront Properties.
A spokesperson said, "On Monday 17th February, 2020 Hiscox moved into a stunning new office situated in the heart of the reinsurance business hub in Hamilton.
Bronek Masojada Hiscox CEO, Rob Childs Hiscox Chairman, Premier of Bermuda David Burt, Governor of Bermuda John Rankin, Mike Krefta CEO Hiscox Re & ILS.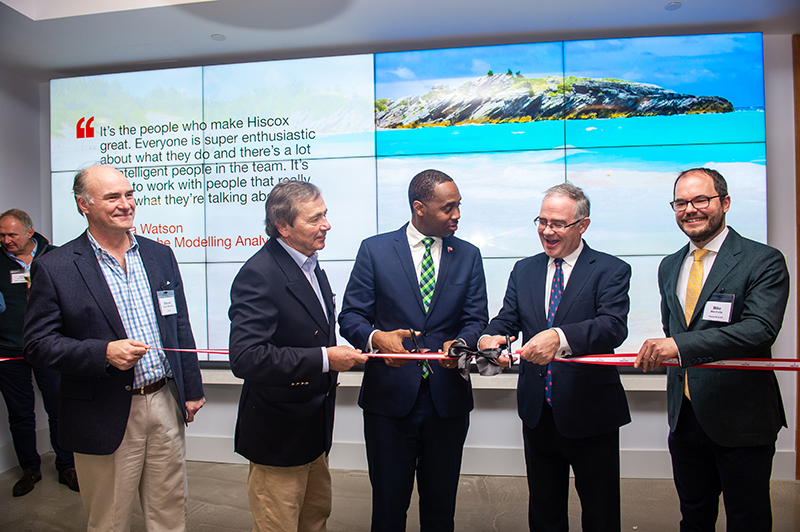 "When designing the office, the goal was to create a space that felt free-flowing and open, encouraged collaboration across teams, supported our passion for the environment, and was a functional and comfortable work setting.
"It was also critical that the space could serve for formal occasions, such as when the Hiscox Board have their Board meetings, whilst still maintaining the community feel that's so important to Bermudian culture.
Johanita Louw, Natasha Osborne, Mauriq Hill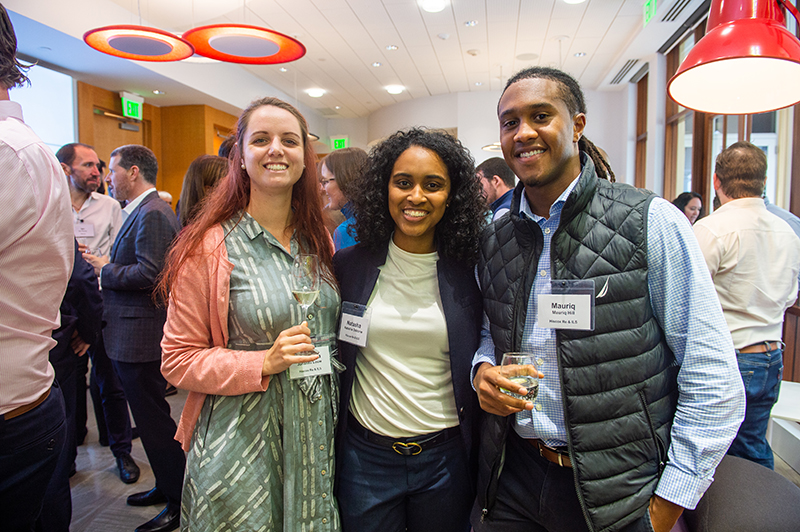 "Some of the highlights include the telephone booths for private meetings, the amazing 'living walls' in both the reception area and primary work floor and a new kitchen that allows for family-style eating.
"We also have an eye-catching video wall which highlights key achievements of Hiscox Re & ILS and the wider Group.
Office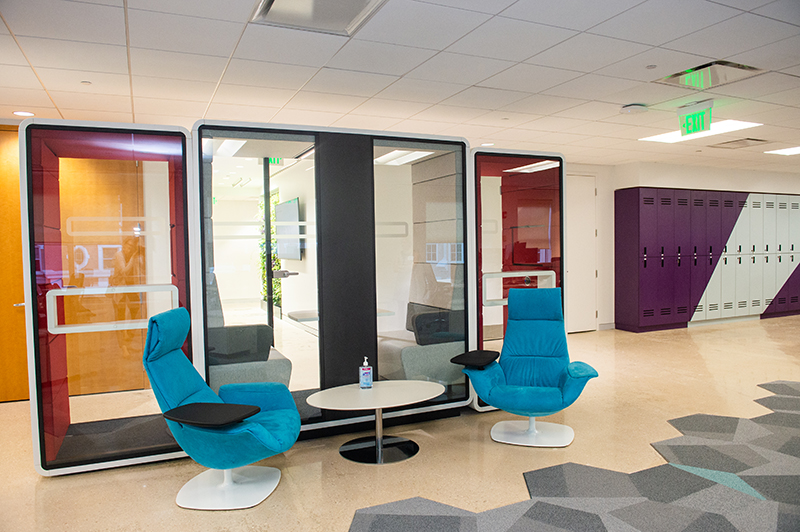 "The office had an official opening ceremony on Wednesday which was attended by Bermuda staff, Bronek Masojada Hiscox CEO, the Hiscox Board, the Governor of Bermuda John Rankin, Premier of Bermuda David Burt, and Minister of Finance Curtis L. Dickinson, along with other prestigious guests.
Adam Szakmary, Nicholas Pell, Liz Breeze, Mike Krefta, Jacques Senekal, Ryan Marshall, Cindy Samuels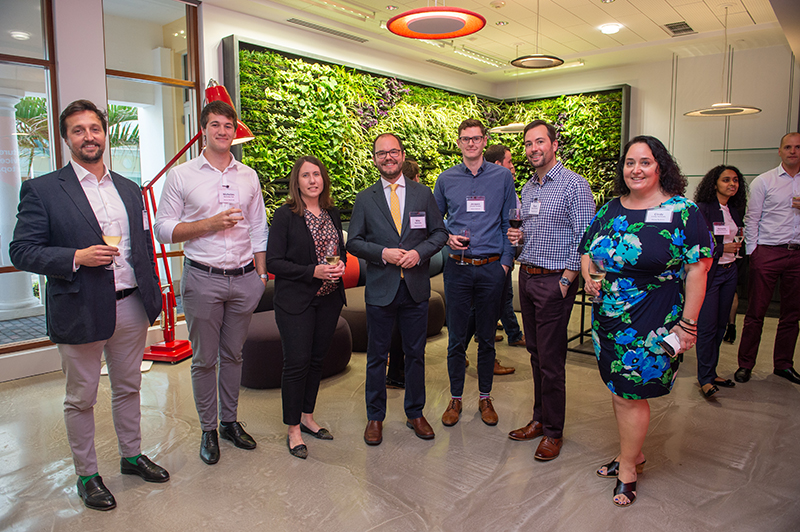 "Mike Krefta, CEO for Hiscox Re & ILS gave opening remarks followed by Rob Childs, Hiscox Chairman, who was also one of the initial five staff members that established the Bermuda office in 2006."
- Photo courtesy of Two & Quarter
Read More About