"Why do we only rest in peace, why don't we live in peace?" That was the sentiment expressed on one sign as the Mothers On A Mission [MOM] group held a peace walk today [Feb 29] with an aim to promote peace and unity in the community.
The group left CedarBridge Academy at around 2.30pm this afternoon, and walked through areas including Parsons Road, Deepdale, Glebe Road, and Court Street, as some motorists honked their horns in a show of support.
The walk was organised by a number of people including Ceble Crockwell, Ebonie Cox, and Nicole Fox, and those taking part included family members of murder victims, many wearing shirts in tribute to their loved ones, National Security Minister Wayne Caines, MPs Jason Hayward, Michael Weeks and Rolfe Commissiong, Police Commissioner Stephen Corbishley and more.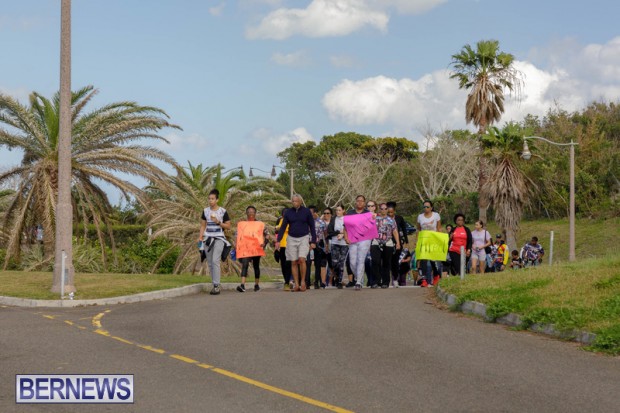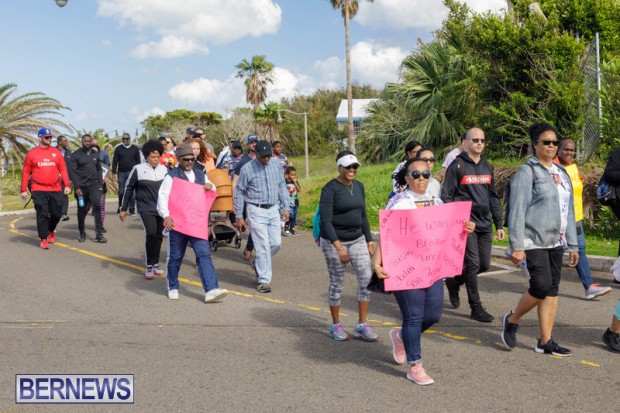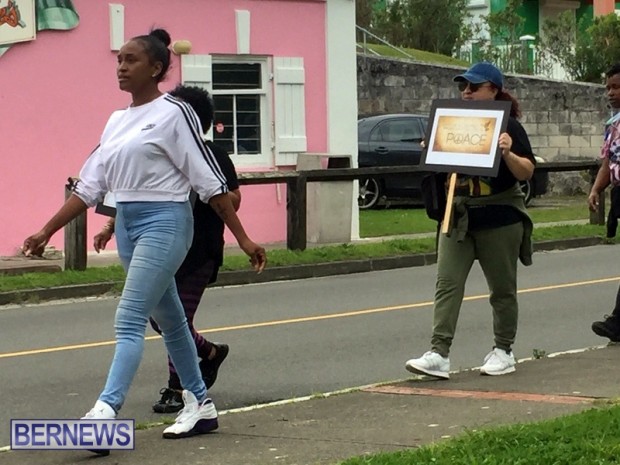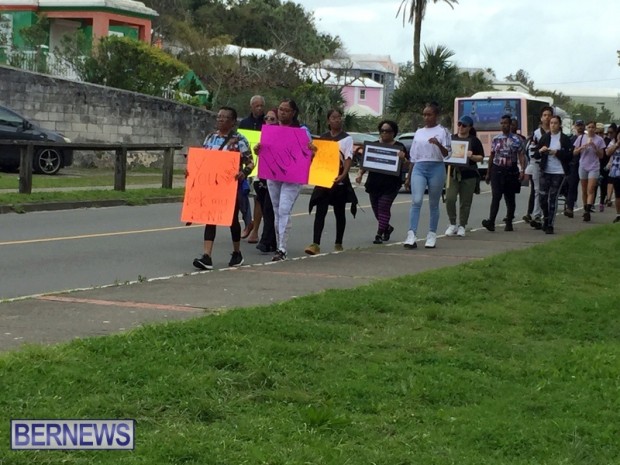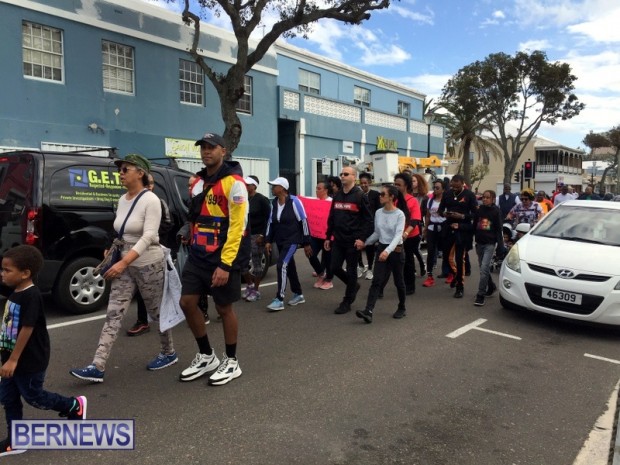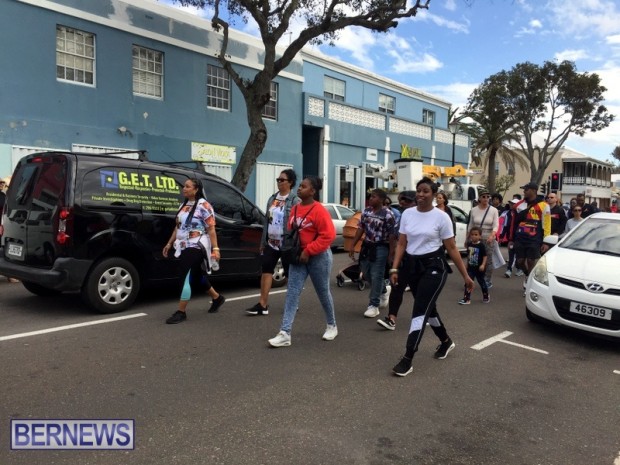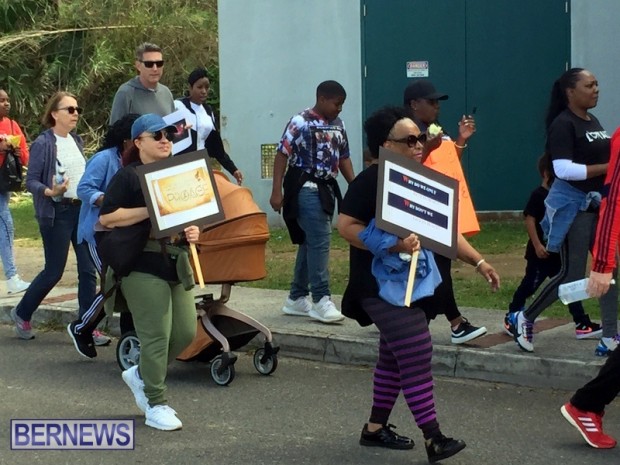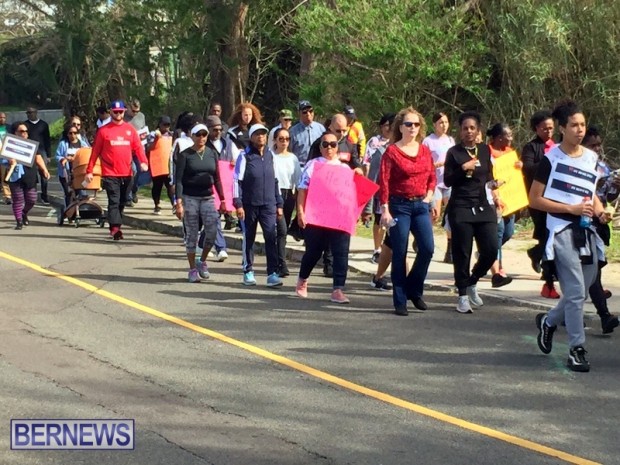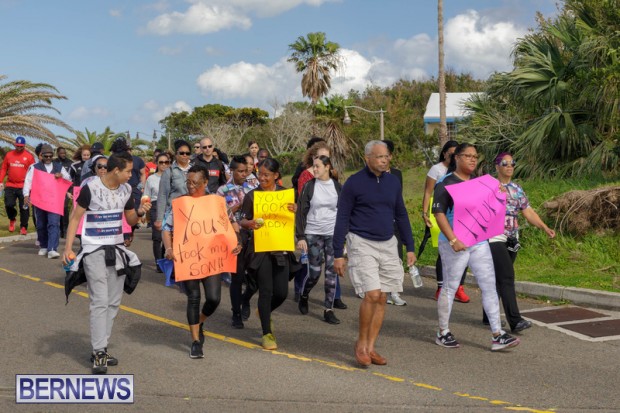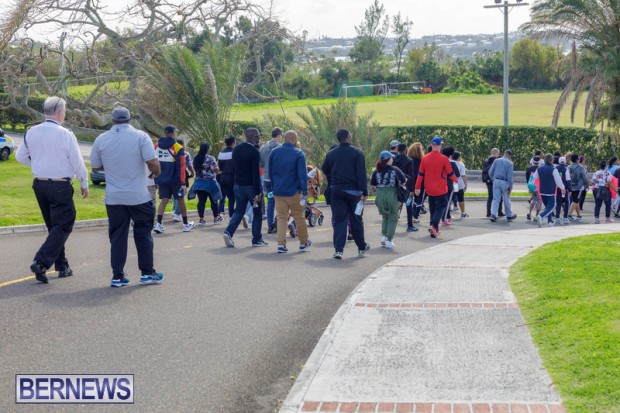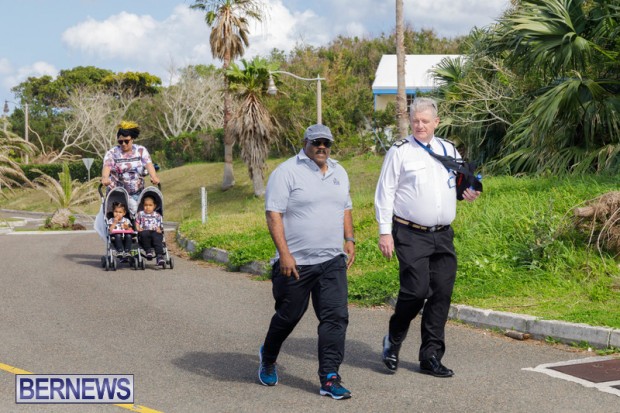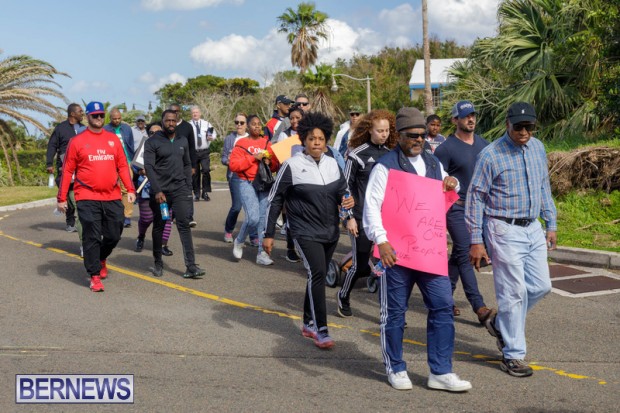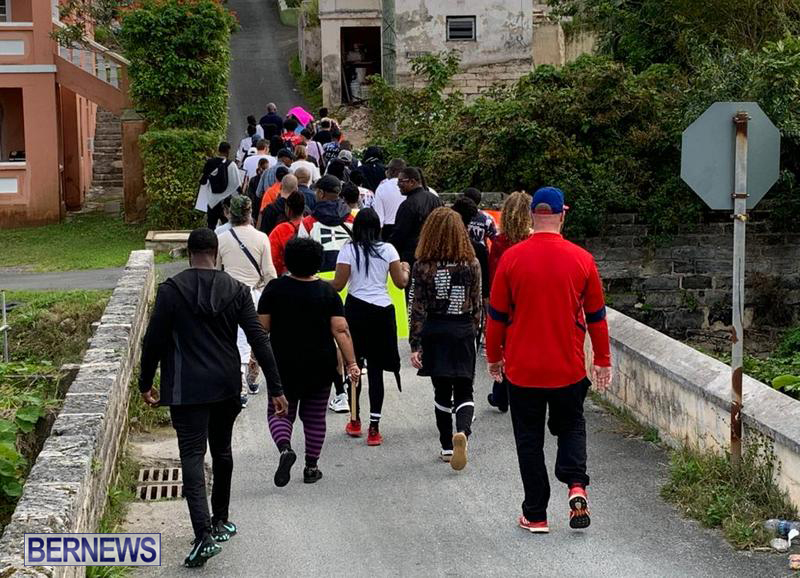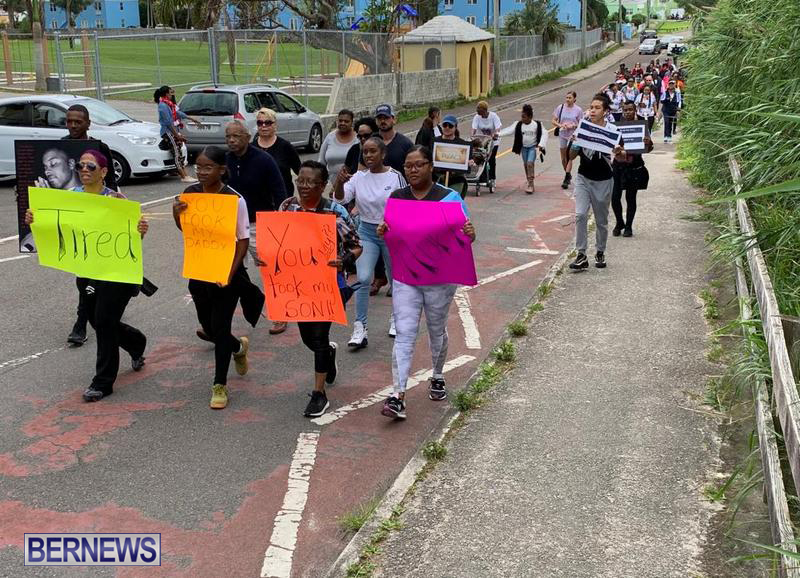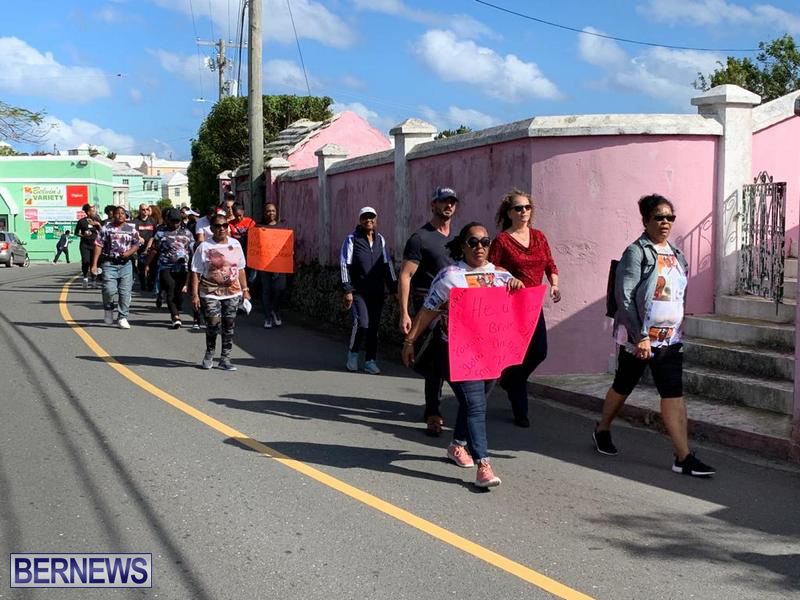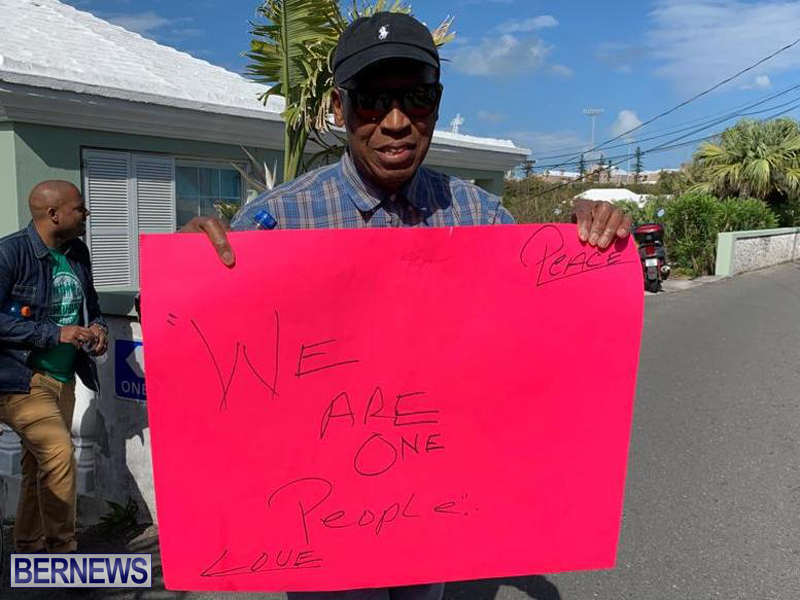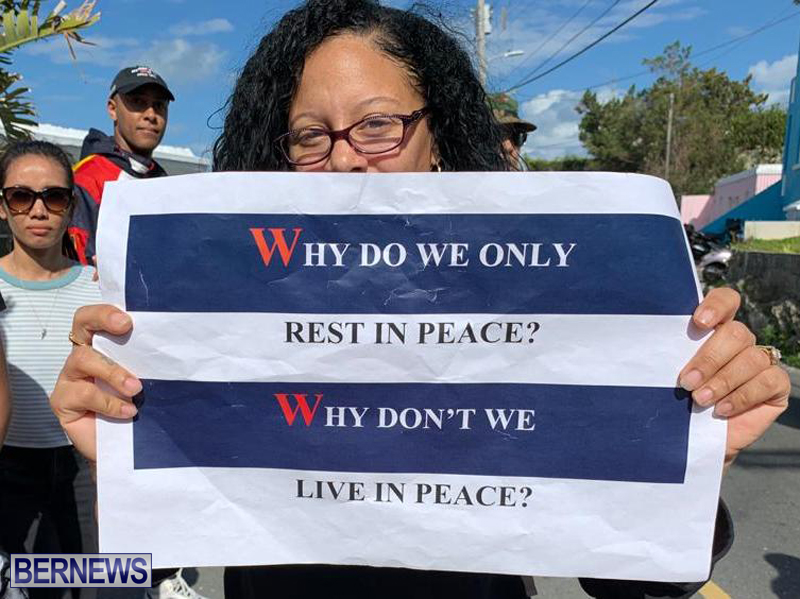 Read More About