Due to the Covid-19 pandemic, Arnolds have reduced their operating hours at their three locations to give their team time for rest, additional sanitizing and re-stocking, and they have also designated from 8am to 9am on Mon/Wed/Sat for seniors [over the age of 65] to shop.
Graphic via Arnold's social media: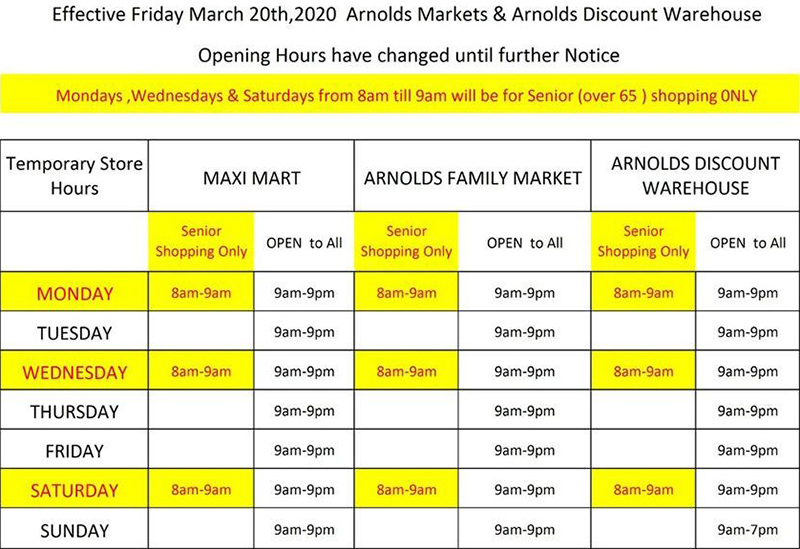 The company posted on social media saying, "As of Friday, March 20th, we have decided to reduce our operating hours at all of our 3 locations for the foreseeable future. This will give our team time for rest as well as additional sanitizing and re-stocking of products.
"We also for designated 3 days a week Monday, Wed, & Sat from 8am to 9am for our Seniors [over the age of 65] to shop.
"We will have security on hand to maintain a safe number of customers at one time as advised by officials in our locations. Please be patient and respect everyone's personal space by complying with social distancing and washing your hands often thru the day."
You can view all our coverage of the coronavirus Covid-19 pandemic here, our continuously updated live blog here and please recall to follow all guidance from the officials like washing your hands, adhering to self quarantine if relevant, and practicing social distancing!

Read More About