Bermudian triathlete Flora Duffy has had surgery to repair a fracture after breaking her hand while swimming.
In a post on Instagram, Duffy said, "Broke my hand Saturday morning. Swimming. Can you believe it?! In the last 15m of a fast 400m my left hand hit the lane rope. My pinky finger got caught, pulled backwards and snapped my 5th metacarpal.
"Today I had surgery to repair the fracture. Luckily the recovery is quick and I'll be back training in no time.
Photo via Ms Duffy's Instagram: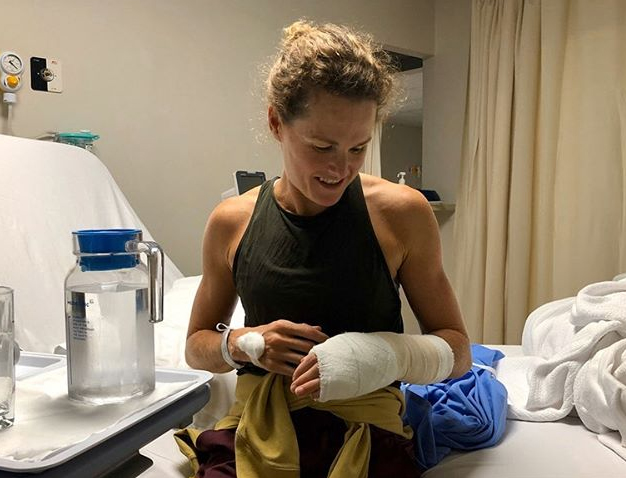 Read More About