Mervyn Whyte, Event Director for the International North West 200, will make his third visit to Bermuda next month to carry out the route safety inspection for the Bermuda Charge electric superbike road race, scheduled for Labour Day weekend.
A spokesperson said, "Mr Whyte previously visited in 2018 and 2019 to assist with event safety planning; in this regard he is widely considered as the most experienced in the industry, having been involved with the North West 200 since 1973, starting as a Marshal, and from there advancing to positions such as Course Assembly, Race Secretary, Clerk of the Course, and finally, Event Director.
"The North West 200 is now Ireland's largest sporting event, attracting 100,000 fans and selling 70,000 room nights. Approximately 25 percent of supporters travel from overseas and audited figures show the event generating £12.3 million in the local community."
Mervyn Whyte [photo courtesy of International North West 200]: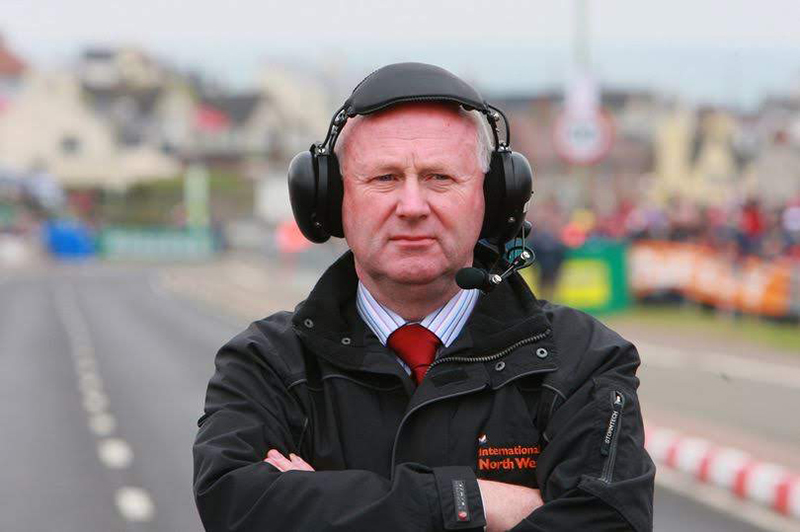 "Mr Whyte, who also holds the role of Chief Steward at British Superbikes [BSB], will oversee safety operations as Clerk of the Course for the race in Bermuda, which is projected to draw a total of 10,000 spectators over the three day meet.
"His position will involve the arrangement of the course and personnel to ensure all hazards and situations have been considered. This will be supplemented by an international crew of safety experts, including a Chief Marshal, Chief Technical Inspector, and Rider Liaison.
"The safety of the riders and spectators is paramount at all times, and the NW200's excellent record pays testament to how much work Mr Whyte and his team do in terms of reviewing every minute detail and aspect of the course.
"The Bermuda Charge, partnered with the BTA and the Ignite accelerator program, aims to provide a boost for tourism and local jobs and has a long term plan to add a one-week fan festival around the competition. Nine international race teams have committed to the 2020 event so far, with crews totaling more than 60 coming from the Netherlands, Northern Ireland and England, while a national category opens opportunities for local riders to be seen across the world.
"Footage of the race village at Clearwater Beach will reach millions of homes globally via digital distribution partners, with the intention of stimulating a younger visitor demographic. The race also provides an exciting entertainment experience for guests already on island, and as an international motorsports event in a luxury destination, it is expected to resonate with visiting superyachts and the sailing community."

Read More About