Organizational development and growth strategist and personal development coach Felicia Rickards is offering a webinar series about creating structure for managing remote employees.
A spokesperson said, "An exciting new webinar series to support companies and their leaders with creating structure for managing their remote teams is being extended to Bermuda.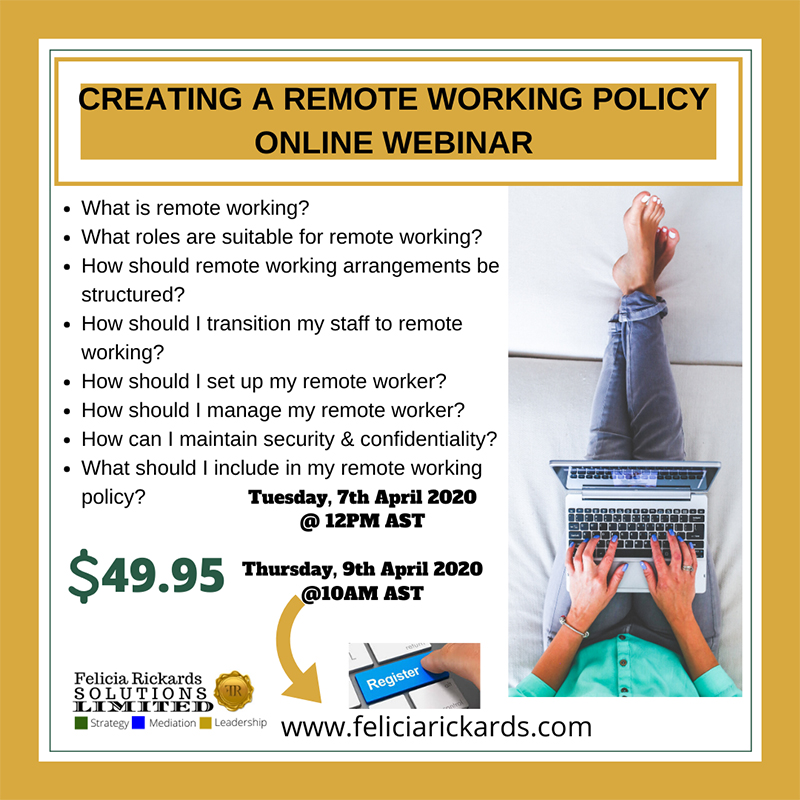 "Without the benefit of office meetings and the ability to provided face to face support to teams, leadership styles have to adapt. New skills are required to provide structure and support, without seeming overbearing and resorting to email overload.
"Given the current pandemic crisis, leaders will be called upon to be more sensitive to the personal circumstances of each employee while at the same time ensuring that professional objectives are met.
"The content has been created by Felicia Rickards, Organizational Development & Growth Strategist and Personal Development Coach. Each session is an hour long with the option for companies to receive additional support after the session.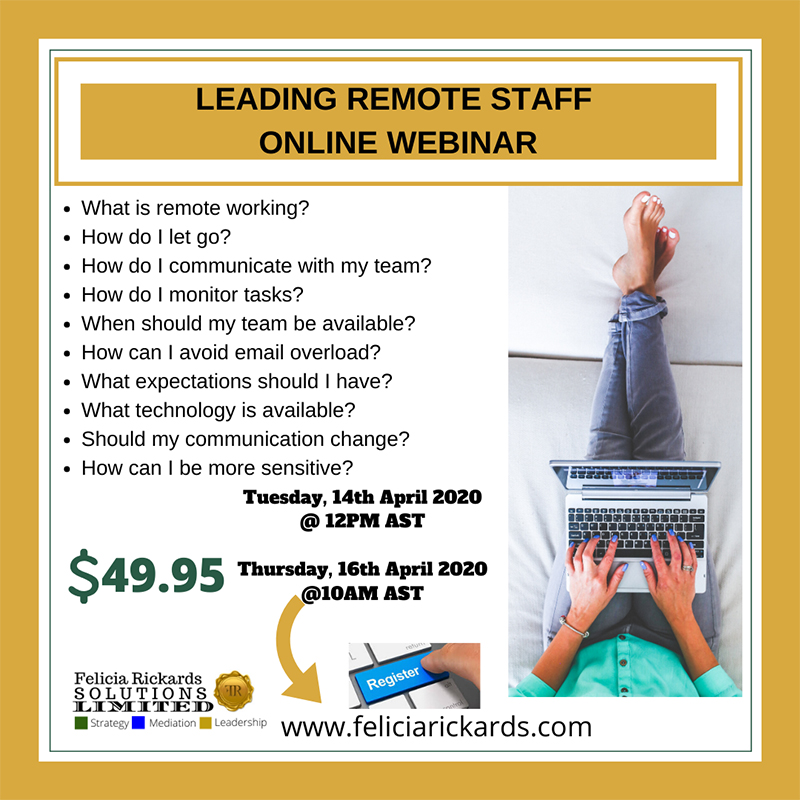 "Registration is currently open with a maximum number of seats per session.
"For further details and registration instructions please visit here."
Read More About