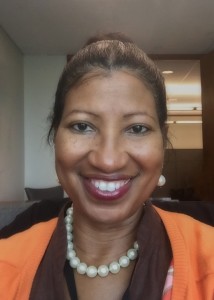 AXA XL today announced that Carla Whitehurst has been promoted to the new role of Head of Legal Bermuda.
Ms. Whitehurst, formerly Senior Vice President, Associate General Counsel, is an attorney licensed to practice law in Bermuda, Maryland, and Jamaica.
In her new role, Ms. Whitehurst is responsible for leading the coordination of all legal work across AXA XL'sBermuda platform.
Ms. Whitehurst, who reports to Ursula Kerrigan, AXA XL's General Counsel for Insurance & Reinsurance, North America, has close to 20 years of experience as in-house counsel at [re]insurance companies in Bermuda.
She joined AXA XL, at the time XL Catlin,in 2015. Prior tothat she was Vice President Senior Legal Counsel atMarkel Bermuda Ltd for 10 years.
Her industry career also includes working as a Casualty Claims Manager at Oil Insurance Limited and at Commercial Risk Reinsurance as Assistant General Counsel. Her broad experience ranges from insurance and reinsurance law, claims supervision, corporate board administration, to general company law.
Commenting on Ms. Whitehurst's promotion, Ms. Kerrigan said: "Carla has an impressive and expansive background in the insurance & reinsurance industry and is a member of the North America Legal Leadership team. This well-deserved promotion reflects her dedication to her business clients and her authentic leadership style."
Patrick Tannock, CEO of XL Bermuda Ltd/Insurance and Country Manager for AXA XL in Bermuda added: "We're fortunate to have Carla on our local leadership team. She is a well-respected business partner. Her legal acumen and experience are assets to us here and throughout AXA XL."
In addition to her professional career, Ms. Whitehurst has been active in local youth-focused initiatives, including serving on the Board of Trustees of the Bermuda Foundation for Insurance Studies, and providing reading mentorship for students through YouthNet as well as The Reading Clinic.
Ms Whitehurst holds a Bachelor of Science degree in Chemistry from Howard University in Washington DC, and a Juris Doctorate degree from the University of Maryland School of Law, Maryland.

Read More About