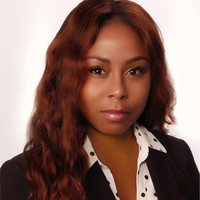 Bermuda International Long Term Insurers and Reinsurers [BILTIR] has appointed Natasha Scotland Courcy to its Board of Directors.
A spokesperson said, "Mrs Scotland Courcy is Senior Vice President, General Counsel and Co-Chief Operating Officer at Athene Life Re Ltd., a leading global life reinsurer established in 2009.
"In addition to her supervisory role over the Bermuda office of 76 employees and contractors, Mrs Scotland Courcy oversees all legal aspects of Athene Life Re's reinsurance transactions, corporate policy, governance and board reporting.
"She is the Chair of BILTIR's Legal and Regulatory Committee, where she has actively advocated for the Bermuda life sector on several important issues such as certified and reciprocal reinsurer status.
"Mrs Scotland Courcy has over 15 years of experience as a corporate attorney, with 11 of those being in the reinsurance industry, and she has been with Athene since 2012. Prior to joining Athene, Mrs Scotland Courcy worked as the Assistant General Counsel at Flagstone Re, covering complex transactions and legal operations for global subsidiaries."
"I am delighted to welcome Natasha to BILTIR's Board of Directors," said BILTIR Executive Director Ronnie Klein. "Natasha's extensive legal experience and knowledge of multiple jurisdictions will be an invaluable asset to BILTIR in our efforts to effectively represent Bermuda's thriving long-term insurance and reinsurance industries."
"I am honored to become a member of the BILTIR Board and look forward to supporting its advocacy efforts for Bermuda's life and annuity industry in public policy," said Ms Scotland Courcy. "BILTIR has a long-standing reputation as the leading voice for the long-term [re]insurance sector, and it is a privilege to work alongside industry colleagues supporting our industry."

Read More About