Former police officers are volunteering to assist the Bermuda Police Service with their ongoing search for Robert Douglas, who was last seen on March 24.
A police spokesperson said, "In response to a call to assist the Bermuda Police Service with their efforts to locate missing person Mr. Robert Douglas, former/ex police officers will be volunteering with the search in the areas between Paget [stop lights] and Cobb's Hill, Warwick.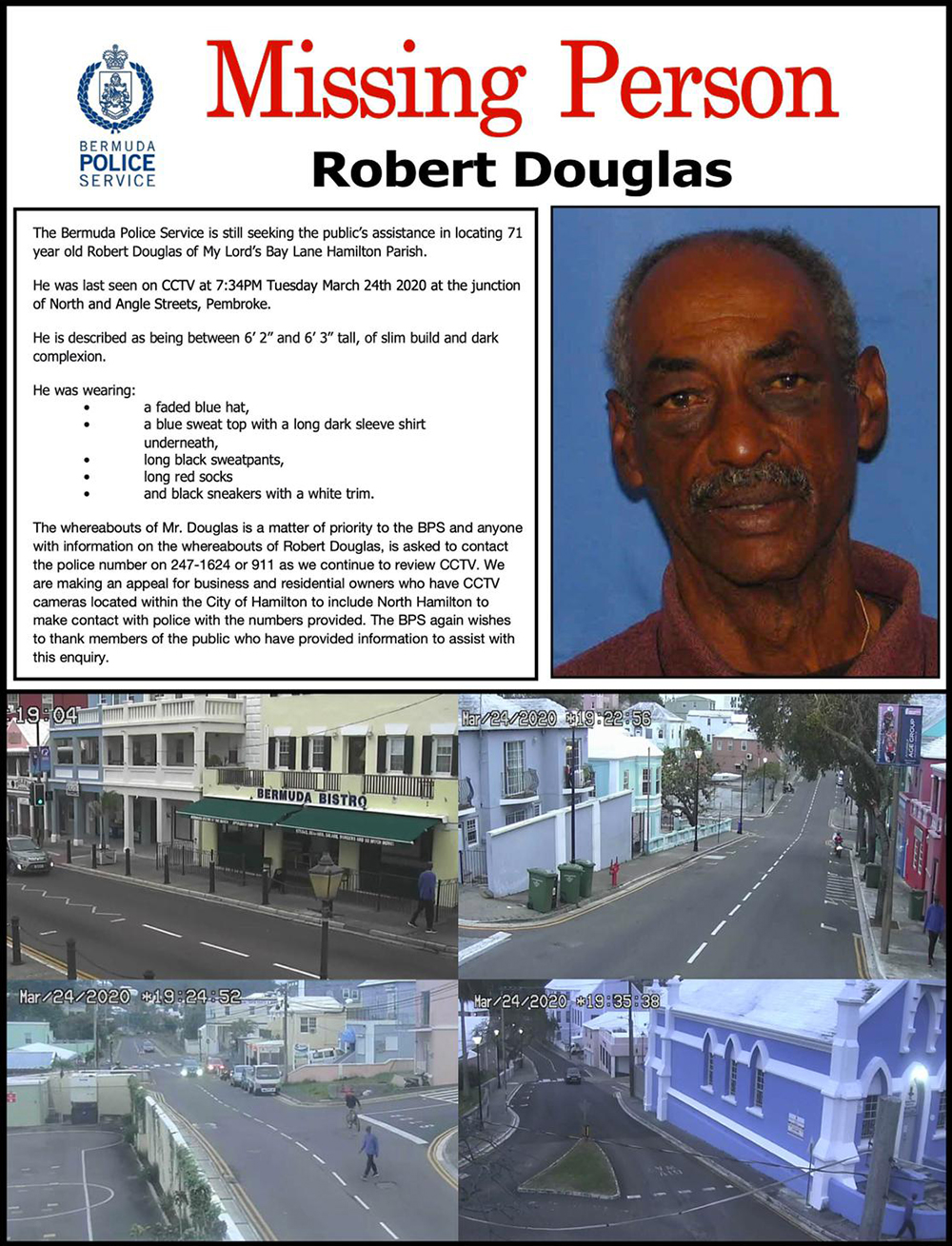 "The former police officers involved are:
Assistant Commissioner Carlton Adams
Inspector Beverly Pitt
Inspector Linda Perry
Sergeant Jeff Baron
Sergeant Hatten Phillips
Reserve Inspector Dexter Flood
Police Constable Rosalie Pearman
Police Constable Andrew Wright
Police Constable Cammie [Berkeley] Simmons
Police Constable Kevin Cabral
"They will be involved in both house-to-house and general area searches."
Former Chief Inspector Calvin Smith, President of the Ex-Police Officers Association, said, "Members of the Bermuda Police Service Ex Police Officers Association [ExPo] remain committed to providing support and assistance within to our community, Commissioner Corbishley and our colleagues in the Bermuda Police Service.
"We stand at the ready to assist whenever the need arises and we consider it an honour and a privilege to volunteer our support to the BPS and the family of Mr. Robert Douglas.
"The BPS has briefed us and provided us with the necessary PPE and safety guidance and we are happy to volunteer our support in this initiative."
Read More About