RUBiS Energy Bermuda provided information about their operating hours during the Island's Phase 1 reopening, with select sites offering 24-hour refueling for essential service workers.
RUBiS also reminds the public that surname shopping does apply to gas stations.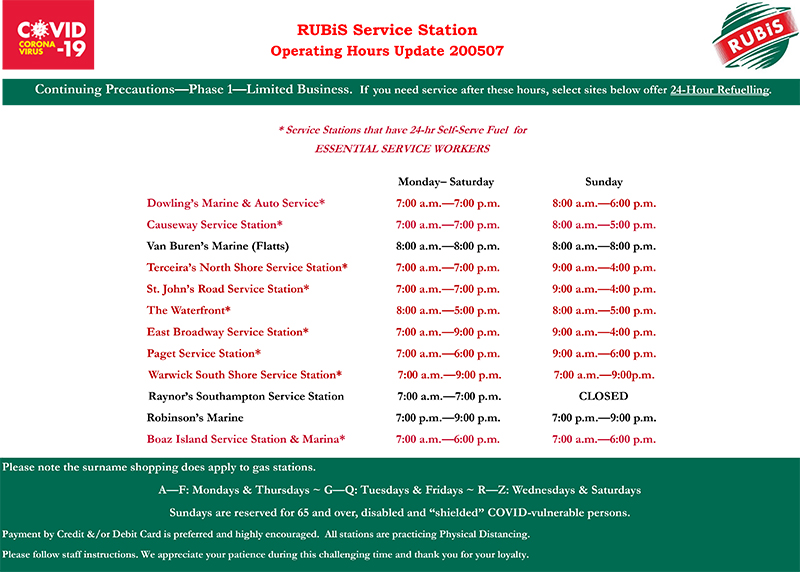 As the island and world deals with the Covid-19 pandemic, we are doing our best to provide timely and accurate information, and you can find more information on the links below.
Officials are urging everyone to please follow all guidance like washing your hands, adhering to self quarantine if relevant, and practicing social distancing.
Read More About