Skyport has continued to invest in the community during the Covid-19 pandemic, donating 80 Kindle Fire devices to Elliott Primary as well making a $10,000 donation to the Coalition for the Protection of Children.
A spokesperson said, "Airport operator and new terminal developer, Skyport, has continued to invest in the community during the global Covid-19 pandemic by providing financial support for Elliott Primary School and the Coalition for the Protection of Children.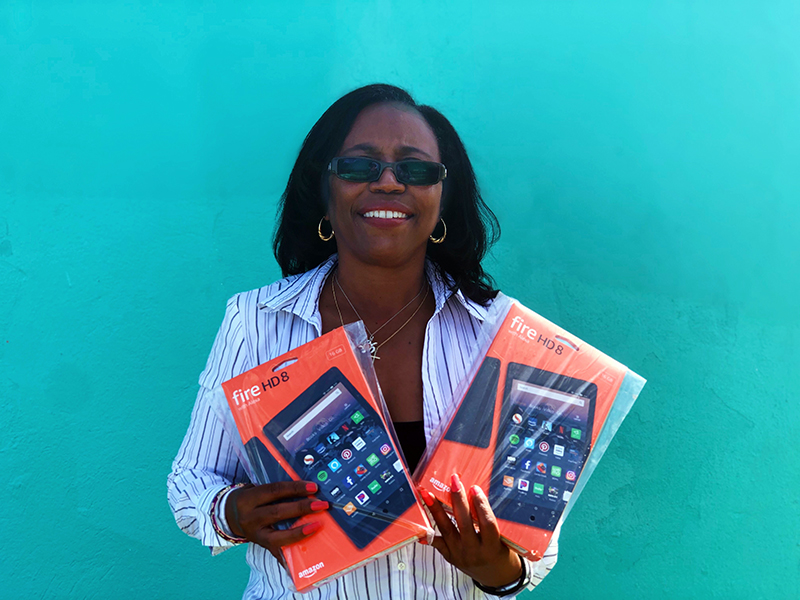 "As part of its $75,000 community investment for the year thus far, Skyport purchased over 80 Kindle Fire devices to donate to Elliott Primary, some of which are to be used by students to conduct their virtual learning at home. Some students did not have equipment at home to participate in distance learning, thus making it difficult to complete schoolwork.
Principal Kimberly Creighton says: "I am extremely appreciative of this timely donation from Skyport. We will now be able to assist our students who had challenges with accessing remote learning and make it easier for those who had to share devices. The Elliot Primary school teachers have been doing a phenomenal job in teaching remotely. I know they will be excited to know that they will be able to see more of their students in the remote classroom. On behalf of the Elliot Primary School Family, I would like to thank Skyport for their generous support of the school."
"Meanwhile, Skyport has also donated $10,000 to the Coalition in the form of grocery vouchers and funds for prescriptions, laundry services and other basic needs many families can't afford right now.
Kelly Hunt, Executive Director, Coalition for the Protection of Children, says: "We are sincerely grateful for this support from Skyport to provide food security for people who have been affected by this pandemic. We would not be in a position to service those who need our help without donations of this kind. The families we serve really appreciate having something they can rely on during a time of such uncertainty."
Aaron Adderley, President, Skyport, says: "It was important to continue investing in the community during this global pandemic when many people have been laid off or are on reduced working hours. As youth, education and sport are the focus of our social investment initiatives, it only made sense to partner with Elliott to provide Kindle Fires for our students and to invest in the Coalition to assist families with essential needs."

As the island and world deals with the Covid-19 pandemic, we are doing our best to provide timely and accurate information, and you can find more information on the links below.
Read More About