The L.C.C.A. is seeking donations in order to meet the increasing demand for its services brought about by Covid-19 crisis.
A spokesperson said, "The L.C.C.A. regularly provides general assistance in the form of grocery vouchers and Belco vouchers to its clients and also pays for some prescription drugs for clients in desperate need of vital medication who cannot afford it.
"The L.C.C.A. had to temporarily close its doors and stop its services during the lockdown and shelter-in-place periods, but the need for the charity's services never ceased; rather the demands have only increased since the L.C.C.A. re-opened its doors as of May 20th in Phase 2.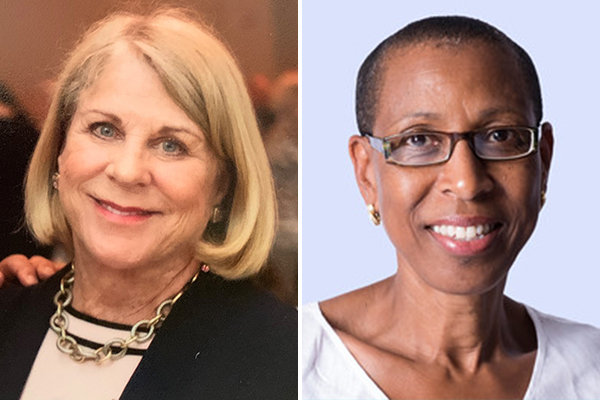 "From January 1st until lockdown the L.C.C.A. distributed $12,250.00 through its General Assistance programme. The L.C.C.A. reopened on May 20th and began distributing general assistance from May 20th, 2020. In less than three weeks since reopening, the charity has donated more than $5,000.
Chairman of the L.C.C.A., Jane Spurling said, "There is an increased need to provide more financial support for our current clients coupled with a rise in new applicants who likewise need financial support. We are appealing to those who are in position to do so, to consider providing financial support to the L.C.C.A. so that we can in turn increase the support to our present clients as well as our new clients who find themselves in need during this time of furlough and redundancy. The L.C.C.A. believes that this distressing situation will continue for months and certainly continue well after the Government unemployment benefits have ceased, if not through 2021."
Veronica Harvey, the Executive Director of the L.C.C.A. commented, "The L.C.C.A. is in its 88th year of helping those less fortunate and never before has there been a situation like this in Bermuda or worldwide. We are one of Bermuda's oldest charitable organisations, started in 1932 by the then Governor's wife Lady Cubitt. Our mission is to improve the quality of life, health and wellbeing of those in our community who are in medical, financial, or emotional need, with particular care and compassion for children, the elderly and others."
Mrs. Spurling noted, "In the past fiscal year ending March 31, 2019, the L.C.C.A. has provided over $55,000 in grocery vouchers and more than $14,000 in Belco vouchers for its clients. We anticipate that these amounts will increase substantially this fiscal year."
She continued "We have also funded and provided eleven Seniors with iHelp medical alert devices. Similarly, we provide financial support for seniors who receive Government Financial Assistance and currently reside in rest homes that are registered charities, [The Lorraine Rest Home, The Packwood Home and Matilda Smith-Williams Rest Home, and Westmeath Residential & Nursing Care Home] to cover their incidentals including prescriptions, personal care items, podiatry, haircuts, and transportation cost to appointments.
"We also fund the Lady Swan Memorial Award which provides a $10,000 grant to the Reading Clinic annually to support two or more students in financial need who require the services of the Reading Clinic. Additionally, the L.C.C.A. has recently created a Seniors Dental Programme as there is an unmet need in the community for dental treatment of economically disadvantaged seniors, 65 and over without dental insurance.
"In addition to the charitable programmes we operate, we also help out on a case-by case basis; for example, L.C.C.A. recently purchased a hospital bed and wheelchair to enable a quadriplegic to continue to be cared for at home. There are many of these case-by-case needs that we receive requests for on a regular basis and do our best to help where we can. There are many clients for whom we purchase essential equipment sometimes lifesaving equipment."
"The L.C.C.A. ensures that a careful check has been made with other helping agencies on the island, including all Government Services, before proceeding with assistance. Each application is considered and granted on a case-by-case basis.
"Annually, in September the L.C.C.A. hold a Tag Day in both Hamilton and St. George's that over the past 5 years has raised an average of $26,000 each year for its General Assistance programme. In light of Covid-19, this year it will be virtual. The L.C.C.A. also manages the Patient Overseas Financial Aid programme that sends patients overseas for treatment unavailable in Bermuda. This programme is entirely funded by the Bermuda Government.
"To donate to the L.C.C.A. please contact us at: info@lcca.bm or 292-1132. Or donate directly online to the L.C.C.A. HSBC bank account number 010-287209-001 and advise by email of your on-line contribution."
Read More About
Category: All