[Updated with video] The police have confirmed that a man has died following a stabbing incident this evening at the gas station on South Shore Road in Warwick.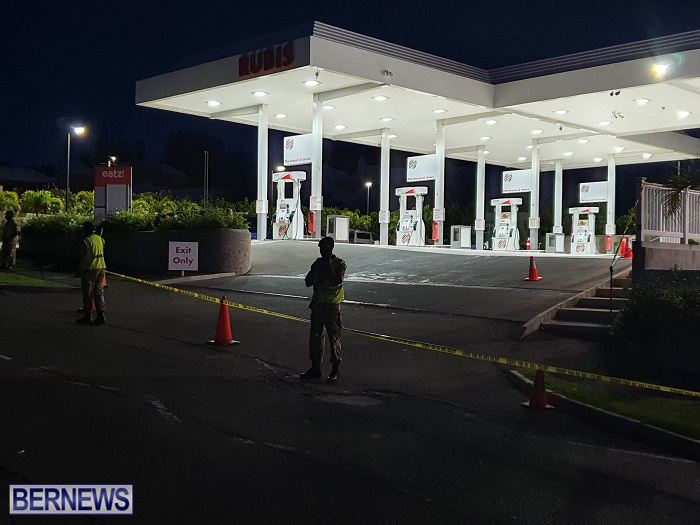 A police spokesperson said, "At around 7:15 this evening, Sunday 14th June, police received a report of a stabbing incident at the Rubis Service Station on South Shore Road in Warwick.
"Upon arrival it was determined that a 22 year old male had been taken to hospital via ambulance with multiple stab wounds to which he subsequently succumbed.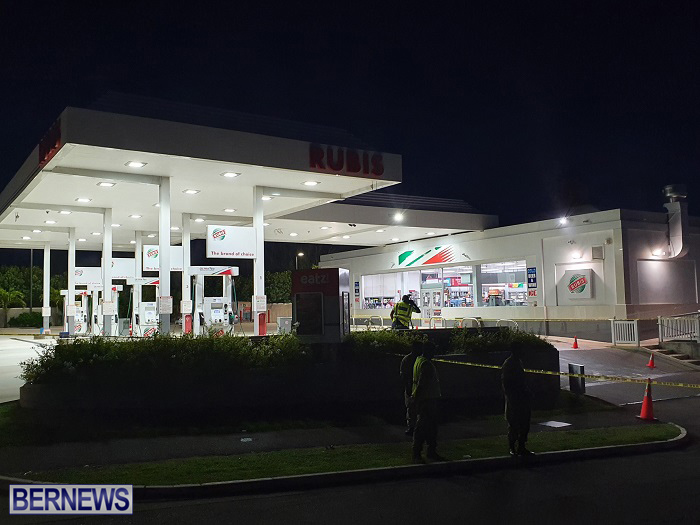 "Police have accessed CCTV footage from the area and the investigation is being rapidly progressed.
"Anyone with information on this incident is asked to contact Acting Chief Inspector Kenten Trott of the Serious Crime Division on 717-2345 or the independent and confidential Crime Stoppers number 800-8477.
"The Bermuda Police Service extends sincerest condolences to the family of the deceased."
Read More About