A new business called 'AA Solutions' is offering disinfecting services to commercial, residential, and automobile owners using a method called the 'electrostatic sprayer.'
A spokesperson said, "The new business is named AA Solutions, and our motto here is 'We Have A Solution For Your Problem.' We will be providing disinfecting services using a fairly new, cutting edge method: The Electrostatic Sprayer.
"We are excited to join the fight for infection prevention and control, especially with COVID-19 constantly looming over our heads.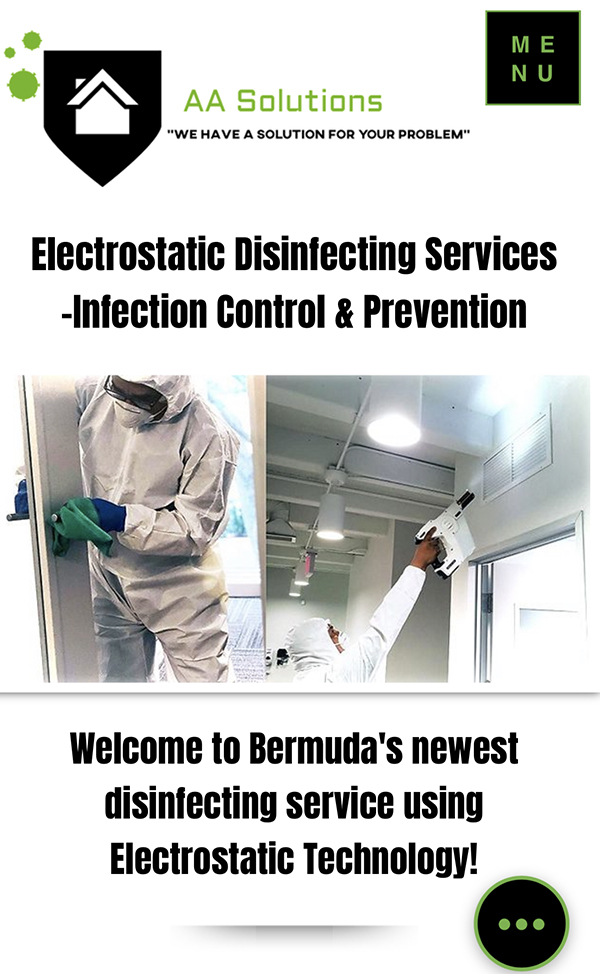 "We offer Commercial, Residential, and Automobile/Other disinfecting services.
"The Electrostatic Technology dramatically improves the ability to sanitize & disinfect surfaces quickly and effectively. The sprayer provides 360 degree wrap-around coverage on surfaces, which is especially helpful for those hard to reach places.
"There is absolutely no inconvenience to staff or family members.
"We use hospital-grade disinfectants that are 99.99% effective. They are EPA-registered and approved to kill SARS-CoV-2 [COVID-19], germs, bacteria and other viruses.
"The products we use are Eco-friendly, and safe to use on electronics, office equipment and furniture.
"We will be offering special rates for all schools and nurseries that wish to use our services when the students return to school.
"For each service we complete, we will be donating a portion of proceeds to a local healthcare charity. We provide easy online booking on our website, and we are available around the clock.
"We can be contacted at the following: website: www.aasolutionsbda.com; email: aasolutionsbda@gmail.com; Facebook: AA Solutions BDA; LinkedIn."
Read More About