The Riddell's Bay Special Development Order has been approved by both the House and the Senate.
A Government spokesperson said, "Yesterday, Wednesday 22nd July 2020, the Riddell's Bay [Warwick Parish] Special Development Order [SDO] 2020 was debated and approved by the Senate.
"It had previously been debated and approved by the House of Assembly on Friday, 17th July 2020.
"Ratification of the SDO will result in a new multi-million dollar development led by Bermudians, as well as the creation of one of the largest privately held, publicly accessible conservation areas.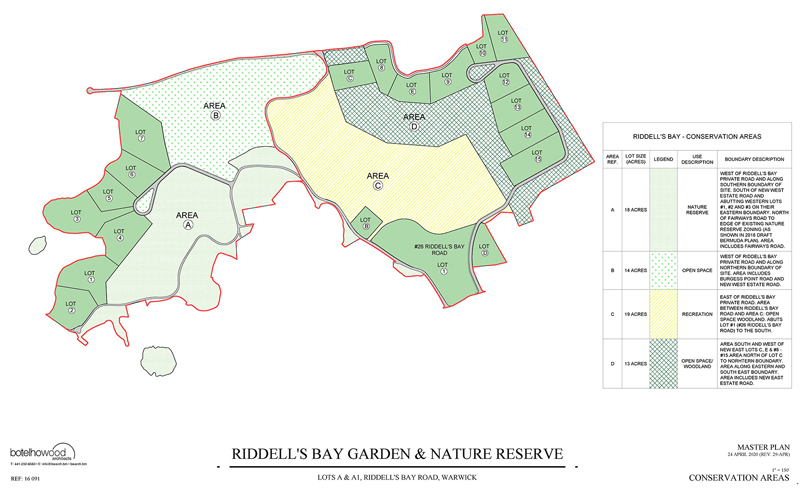 Deputy Premier and Minister of Home Affairs Walter Roban described the outcome as, "An example of a successful partnership between the Developer, Environmental Groups and Government to achieve a balanced development in the public interest.
"I must also commend the work of the Department of Planning. The in-depth planning process – which is transparent and always allows public consultation – has provided appropriate protection of the land and a unique development opportunity, proving what is possible even in these challenging times.
"Another exciting component of the SDO is the provision of public access to 64 acres of conservation land. Such an agreement is significant.
"This new Riddell's Bay development will also bring jobs, for a period of time, to Bermudians in a variety of industries and proves that Bermuda continues to attract investment from persons interested in premium international real estate."
Read More About