Family Forum held an event to honour Mrs. Martha Dismont and Dr. Stephanie Guthman for their work to strengthen the community.
A spokesperson said, "Family Forum honours Martha Dismont, retired Executive Director of Family Centre and Dr. Stephanie Guthman, former Director of Specialized Training and Assessment at Family Centre, who were integral in the formation of this self-described grassroot community group.
"The group was formed as a response to Martha Dismont's clarion call to the community to come to Family Centre and share the concerns and challenges faced by families. This was intended to help stop the surge in gun violence experienced in Bermuda on March 19, 2009. The group remains committed to community unity since that call to action was made.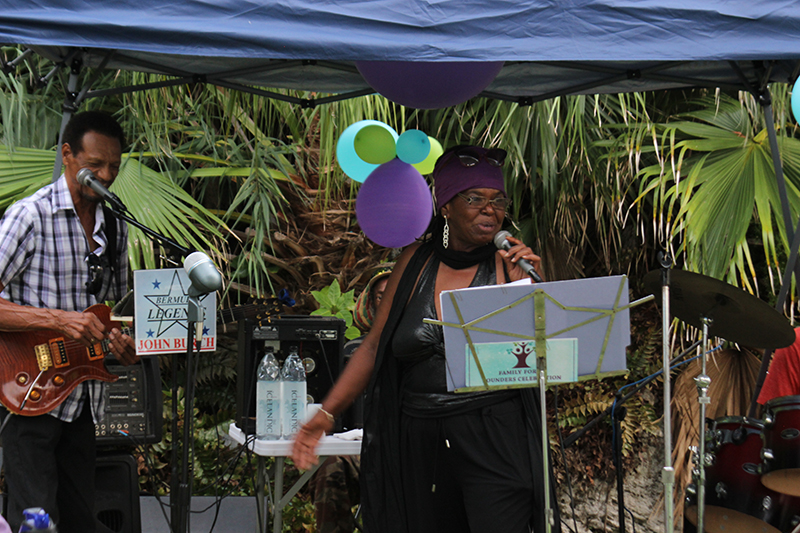 "The group at full strength has a membership of 30 people. The meetings are held the third Tuesday of each month and are structured to ensure the group can assist in problem solving, and anyone is welcome to attend. As a group they share their victories and challenges.
"They explore new ideas, advocate and support projects to help each other. They assist members within their community that are struggling or facing challenges, who may be reluctant to seek help, but need it. It is not uncommon for members to distribute Parent Tip Sheets and a list of support services to those that may be in need.
"They are also trained to help others using a solution-focused problem-solving model, as well as provide and practice nurturance in a caring environment.
"The core group consisted of eight founding members who remain as active members today. Family Forum Christmas Hamper Drive is dedicated to one of their founding members, Dennis V. Landy, who passed away in 2015. With the generous help of donors Family Forum is able to extend support to families over the holiday season.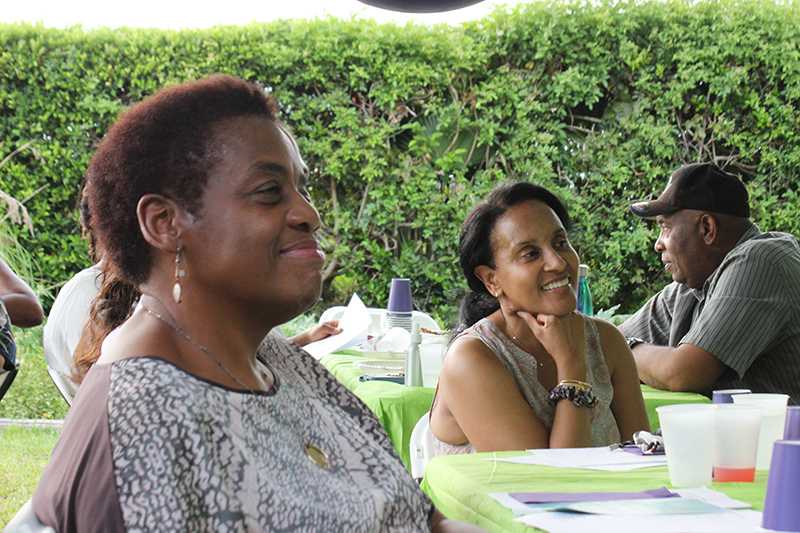 "Family Forum will continue to seek opportunities to produce helpful events for vulnerable populations in the community and to advocate for more support for our most vulnerable populations: youth, seniors and low-income families.
"Upon this premise the group wishes to thank Martha and Stephanie for their invaluable contribution in providing structure to the group in the early days and strengthening them to lead and advocate in their communities.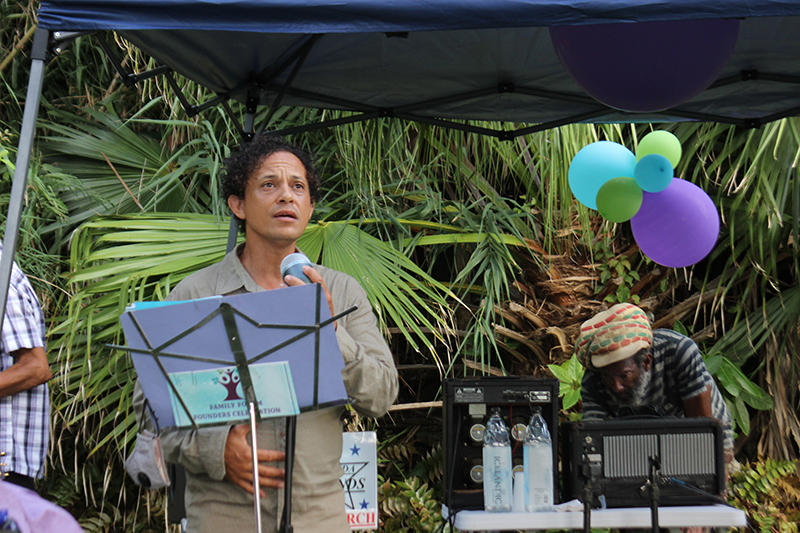 Truell Landy and Kenlyn Smith, group leaders and members of the original group of 2009 said, "For us Family Centre was a godsend. The Community was being torn apart with the escalation of gun violence. Families were being devastated and the community felt shell shocked and didn't know how to deal with this new epidemic.
"From that night, 11 years ago, Family Forum members with Martha and Stephanie have worked with families, children, young adults and seniors to help them problem solve and find positive solutions to the challenges they may face."
According to Ms. Landy, "The membership wishes to express their love and appreciation for the two individuals that have been the catalyst for the group to find their voices in their community and have helped them become a part of the solution rather than a part of the problem".
The following are some of the sentiments from members who were impacted by the generosity of these wonderful ladies; Martha Dismont and Dr. Stephanie Guthman: "My relationship with Martha goes back at least 15-20 years. Martha has been an amazing example of God's compassing love and grace. She has lived her life to ensure the wellbeing, protection and care of others in our island."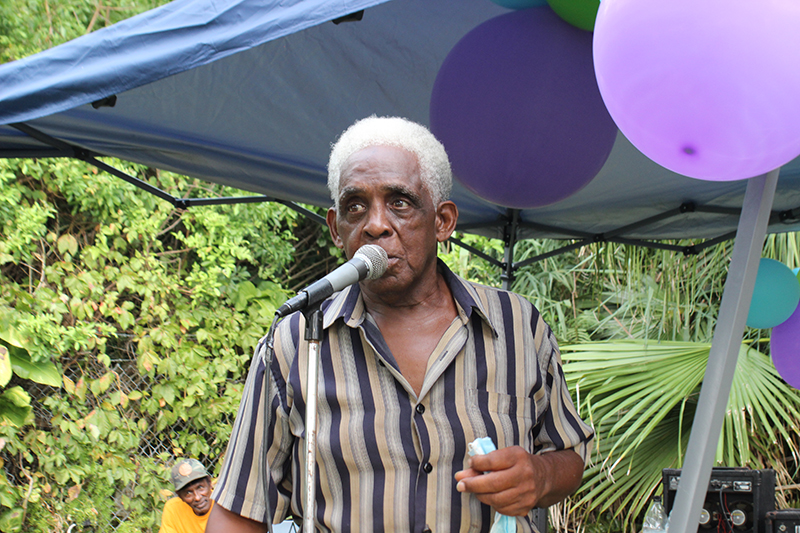 "Dr. Guthman has been supportive in ways that have both taught me and helped me understand more of this life I live. She has given of herself in a way that has completely transformed how I now handle situations and for that, I say Thank You."
"Stephanie has been on the frontline of transforming communities through her years of experience, helping people to pick up the broken pieces and put their lives back together again, one step at a time."
"I haven't known Stephanie or Martha very long. Having overcome many obstacles in my life and while still trying to find myself, I was introduced to the Family Forum by a friend/member. Immediately, I was comforted by the atmosphere and warm acceptance I received at the table."
"The Family Forum group has been a different experience as different people come together and talk about issues that concern us. The atmosphere is loving and supportive. I believe that it would not be possible without Ms. Dismont and Dr. Guthman."
A spokesperson added, "On August 18, 2020 Family Forum members and guests gathered to celebrate and honor Martha Dismont and Dr. Stephanie Guthman at the Family Centre grounds. A special poem was written and recited by Family Forum members. Martha Dismont and Dr. Guthman were serenaded by the illustrious voices of Ms. June Caisey, Mrs. Utopia and Taur Caisey, singing Wind Beneath My Wings, The Lord's Prayer and John Lennon's Imagine, respectively, while backed by the wonderful sounds of The Legends Band.
"There was also a special performance by Mr. Cleveland Simmons. It was a beautiful evening celebrating two community giants. A favourite of Mrs. Dismont, the Bermuda Gombey closed out the celebratory event."
Read More About
Category: All, Entertainment