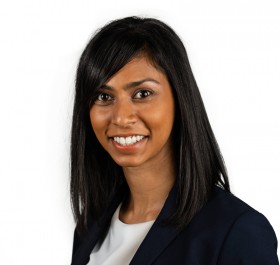 Hamilton Insurance Group, Ltd. announced the appointment of Aartie Manansingh to lead the development of Hamilton's mergers and acquisitions division in North America and Latin America.
A spokesperson said, "Based in New York and reporting to David White, Chief Underwriting Officer, Hamilton Managing Agency, Manansingh will play a vital strategic and underwriting role in the development of Hamilton's M&A book of business. Leveraging the Company's Lloyd's platform, her hire signals Hamilton's intention to build an international M&A portfolio."
Ms Manansingh joins Hamilton on August 31.
"We are truly delighted to be able to announce Aartie's appointment to this critical position at Hamilton," said Group CEO Pina Albo. "
Since we completed the acquisition of Pembroke Managing Agency and related businesses last August, we've been delivering on our promise to unlock the potential this transformational deal represents to Hamilton. We see great opportunities in rebuilding a profitable portfolio of M&A business, as our colleagues in Hamilton Managing Agency have done before, and know that Aartie is exactly the right person to help us develop this line of business.
"We'll soon be recruiting for a similar position, to be based in London, to lead the development of our international M&A book. In the meantime, we welcome Aartie to the Hamilton team and look forward to working with her."
Ms Manansingh comes to Hamilton from Willis Towers Watson [WTW] where she was a director in WTW's Mergers & Acquisitions Group, facilitating the placement of transactional liability products for private equity and corporate clients.
Prior to that, she was Senior Vice President, Transactional Liability Group, at Ethos Specialty Insurance Services. In that position, she contributed to the successful launch of a managing general agency providing transaction liability products.
Her almost 10 years of M&A experience also include a position as Assistant Vice President at Ironshore Insurance Services Mergers & Acquisitions Group and as Senior Underwriter at Allied World Assurance Company. She began her career as a corporate M&A associate at New York firm Kelley Drye & Warren, LLP.
Ms Manansingh holds a Juris Doctor degree from Georgetown University Law Center, Washington DC, and a Bachelor of Science, Foreign Service [magna cum laude] from Georgetown's The Walsh School of Foreign Service. She is a member of the New York Bar, the New York State Bar Association and the National LGBT Bar Association.
Read More About