The Solo Group of Companies today announced the launch of its unique service offering through affiliated limited liability companies: Solo Legal Ltd., Solo Capital Ltd., Solo IP Ltd., and BM Corporate Services Ltd.
A spokesperson said, "The companies will be providing services to support all aspects of entities, no matter what size, operating in, or from Bermuda.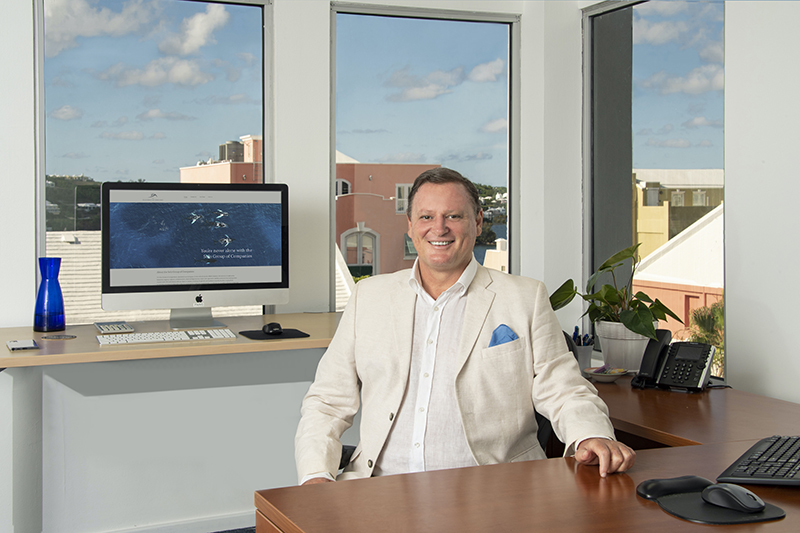 "With the aim of making a client's entire business the focus of its service provision, the Solo Group entities support Bermuda enterprises from formation to ongoing legal, corporate administration, and management aspects of running a business.
"From an economic substance perspective, it can also facilitate accounting solutions, provision of office space and the sourcing of independent directors. The Group also offers intellectual property services, which includes trademark advice and registration, as well as a robust compliance infrastructure.
"The Group's main message is that it can assist at every step of the way, allowing clients to focus on the bigger picture. Even if we don't have the specific expertise that the client needs, we will put the client in touch with the right people through our connections.
"The Group will also provide support to in-house counsel and small and mid-sized companies seeking regular legal services to analyse their needs and implement a solution that fits their budget. We believe that clients should feel that they can pick up the phone and not necessarily incur fees every time they want to discuss ideas or strategies.
Marco Montarsolo, CEO of the Solo Group, explains the reason behind the creation of his new service offering. "We are looking forward to working closely with the more strategic commercial aspects of our clients' enterprises and to provide a hands-on approach to ensure everything runs smoothly in the background.
"We have no desire to compete with the traditional bricks and mortar type of law firms, as we want to remain relatively small and nimble through accessing excellent talent both on-island and overseas as external resources. By allocating our resources in a way that is less fee driven we believe this will create a more equitable outcome for the client. This model is a culmination of my experience and understanding of what clients are looking for – solutions to the entire operation, not just individual parts of it."
"I have a history of involvement in social efforts that benefit non-profits and young Bermudian talent and I plan on continuing those efforts. We will be using social platforms, such as Instagram and Facebook, as a way of highlighting what we, as a Group, are doing and in that way see if our clients and strategic partners might be interested in following or joining causes that they're not normally exposed to."
For more information on the Solo Group of Companies, visit their website at www.solobda.com or contact them at [441] 400-7656, or by email info@solobda.com.
Read More About