WindReach — Bermuda's inclusive facility offering therapeutic and educational experiences for people with varying physical and intellectual abilities — announced the appointment of two new board members: Heather Bean and Lloyd Holder.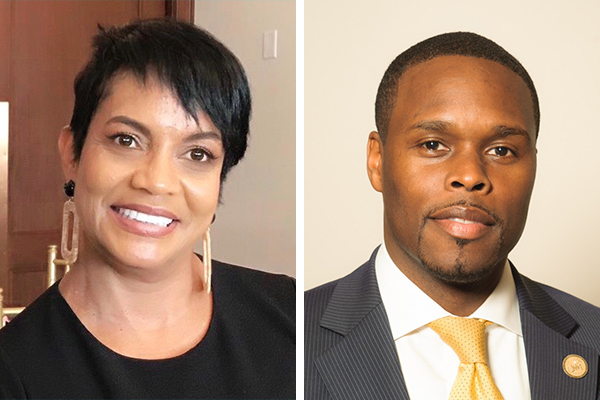 "Heather is a Human Resource & Operations specialist having spent 14 years at Stockton ReInsurance as well as spells as Head of Operations at the Bermuda Business Development Agency and at PIMCO. Lloyd's background is in IT Services & Security with over a decade at Renaissance Re and approaching a decade at the Bermuda Hospitals Board," a spokesperson said.
"Following the non-profit's AGM in March, the world plunged into turmoil with the onset of the COVID- 19 pandemic. The Board has been working through the process of navigating the crisis during a transition in leadership with outgoing Executive Director, Chrissie Kempe handing over the reins to incoming Executive Director, Tina Nash."
Ross Webber, WindReach's Deputy Chair, and Chair of the non-profit's Nomination Committee stated, "During such a challenging period, it was a tremendous boon for us to welcome directors of the calibre of Heather and Lloyd.
"I have had the pleasure of working with Heather before and she brings a wealth of empathy and compassion to sit alongside her expertise and acumen in HR, Employment Practices and Organisational Development. Heather hit the ground running with WindReach and has already proved to be an invaluable resource.
"I have known Lloyd for many years and his expertise in IT, Cyber Security and Technology, as well as his understanding of working within a health and therapeutic environment is a great fit for WindReach. Lloyd's continuing development in corporate governance, coupled with his experience with the Institute of Directors make him an ideal resource for WindReach."
Heather Bean commented, "I am excited to join WindReach's seasoned Board of Directors and am deeply honoured to serve its stakeholders."
Lloyd Holder added, "I am grateful for the opportunity to be part of this esteemed Board of Directors. I look forward to the great work that we will do together for the community of Bermuda."
WindReach Board Chair, Stewart Ritchie, said "We are always open to welcoming new directors who can help strengthen and develop WindReach."
"For more information, or to make a much-appreciated donation, please visit us online at www.windreachbermuda.org or search for WindReachBermuda on Facebook, Instagram and LinkedIn."
Read More About