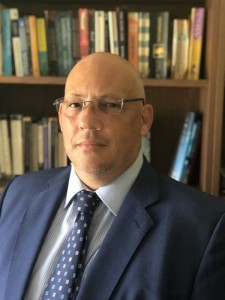 Ross Webber has been appointed the Managing Director, Bermuda at Apex Group
A spokesperson said, "Apex Group Ltd., a global financial services provider, announced today the appointment of Ross Webber as Managing Director, Bermuda to lead the business and continue the development of Apex's business in Bermuda.
"Established in 2003, Apex Bermuda was the first Apex office. Since then, the Group has grown to 45 offices as one of the world's leading providers, offering a single-source solution to the market across $730bn in assets under administration.
"Webber is based in Bermuda and reports to Georges Archibald, Head of Apex Americas and working alongside Graham MacDonald, Director of Operations, for the Bermuda office.
"A Bermudian, Webber is the former CEO of the Bermuda Business Development Agency, a public-private partnership that encourages investment in Bermuda, where he spent five years on the Board. He was most recently Principal of management consultancy BDSbermuda and a Director of wealth management firm Peregrine & Black Limited.
"He brings over 25 years of experience in financial and professional services including a decade as Global Head of Marketing & Business Development for Conyers Dill & Pearman. Prior to this, Webber held marketing and excess liability insurance underwriting roles with ACE [now Chubb] and Starr Excess [now AIG].
"Apex Bermuda offers a comprehensive range of services including Fund Solutions, Financial Solutions and Corporate Solutions. Apex's team of experienced professionals, best in class technology and client centric approach deliver outstanding service tailored to the specific requirements of each individual client.
Peter Hughes, Founder and CEO of Apex Group comments: "We are pleased to welcome such a highly respected member of the Bermudian business community to Apex. Ross brings an unparalleled network and deep local expertise to his position as Managing Director of Apex Bermuda. The innovative legislative and regulatory developments implemented in Bermuda over recent years have created a highly responsive capital market for investors and Ross will play an invaluable role in pursing this growth opportunity."
Ross Webber, Managing Director, Bermuda at Apex Group adds: "I am excited to be joining one of the world's largest independent providers of fund administration, financial services and corporate solutions. In recent years, I have watched with interest as they made strategic acquisitions whilst also nurturing organic growth.
"The Apex team has rapidly grown its single-source solution underpinned by best in class processes, leading technology and hard work. The Group has its heritage in Bermuda and I see an exciting opportunity to grow our business on the Island and provide our clients with exemplary service."

Read More About