[Written by Don Burgess]
People were literally lined up down the block for hot dogs, candy, and other goodies at Butterfield & Vallis today [Oct 31].
Children of all ages came dressed in Halloween costumes. They munched down more than 1,500 hot dogs as they helped raise money for the Bermuda Zoological Society at the annual Oscar Meyer event.
Butterfield and Vallis Advertising Manager Terri Durrant told Bernews, "80% of the kids had costumes on, which was amazing."
The line of cars filled with children went down Woodlands Road and spilled onto St John's Road as they eagerly awaited a slew of treats, which included M&Ms, hotdogs, Planters Cheese Curls, Highland Spring Water, Nature Valley Granola Bars, face masks, crafts from BAMZ, Frisbees and colouring books with crayons.
She said the event usually takes place as an open house at the BAMZ, but because of Covid-19, it became a drive-thru event at Butterfield & Vallis.
Lauren Purvey, divisional Kraft sales manager, told Bernews, "It was a great turnout. Everybody was super happy, and there were a lot of costumes. There were a lot of characters, some which were frightful."
She said some of the most popular ones were princesses, Star Wars characters, and Transformers.
Butterfield & Vallis partnered with Hotdogs Delight, and Ms Purvey added there were more hot dogs given away this year than in 2019.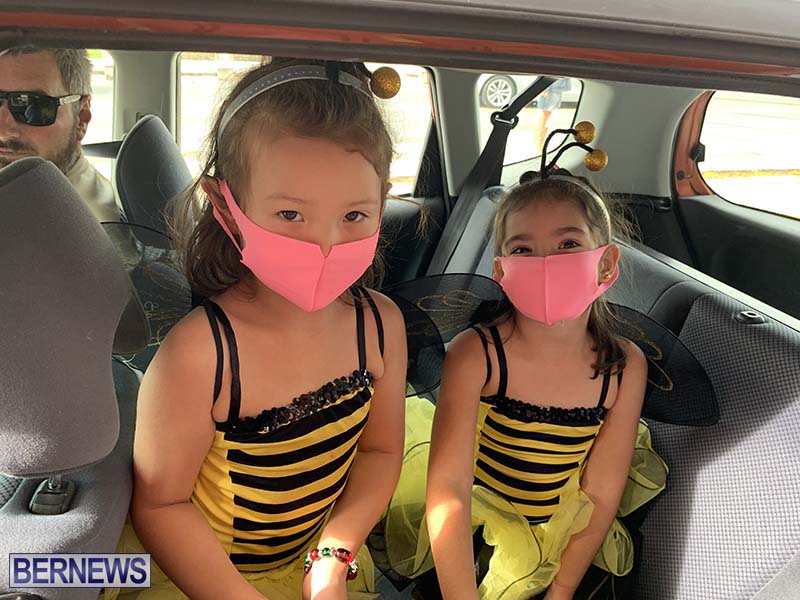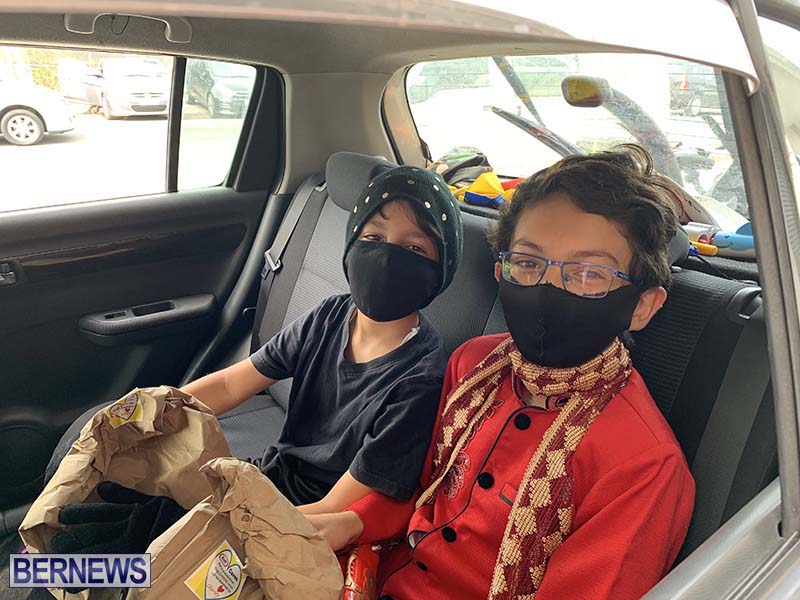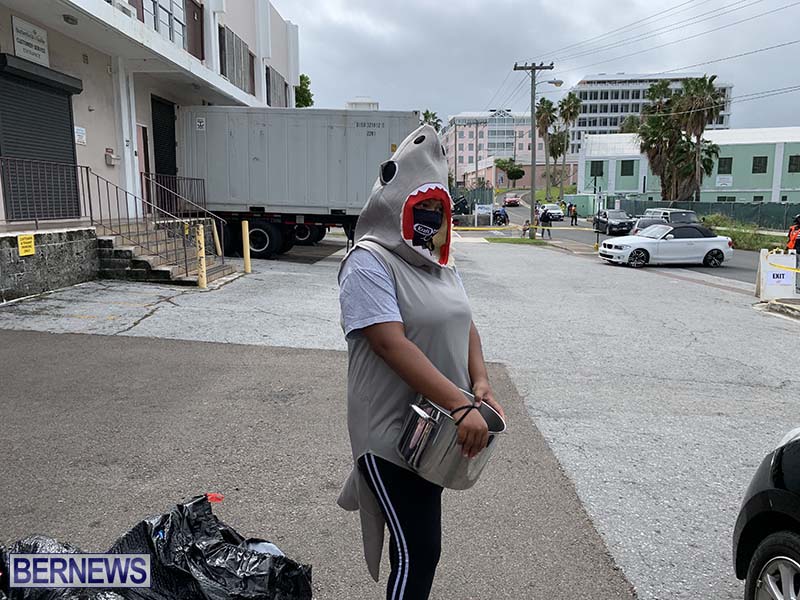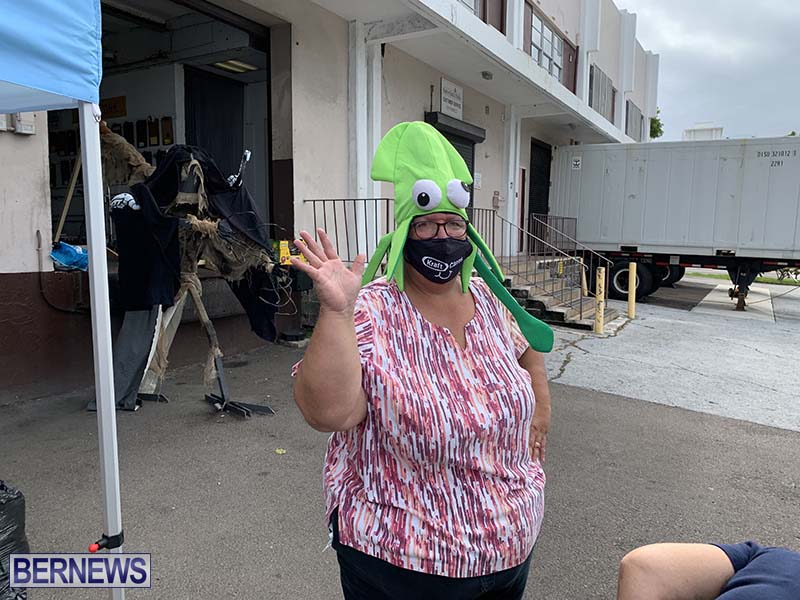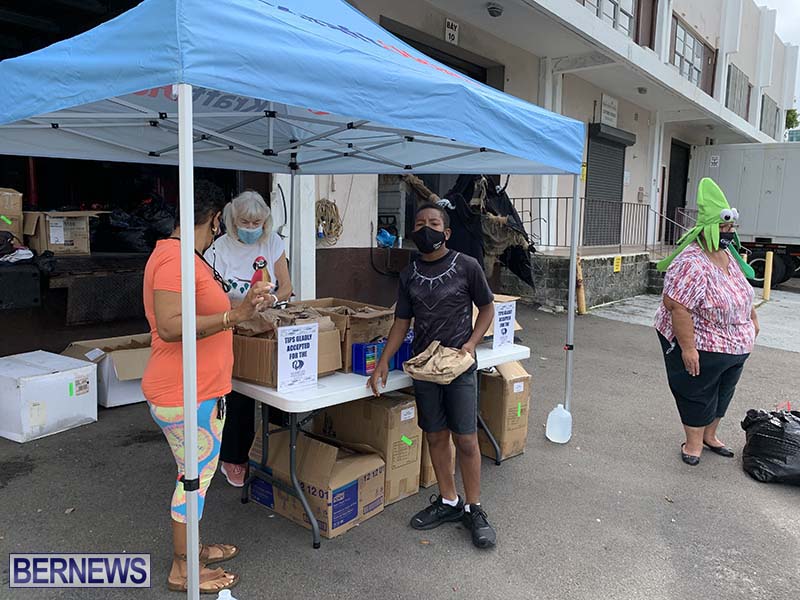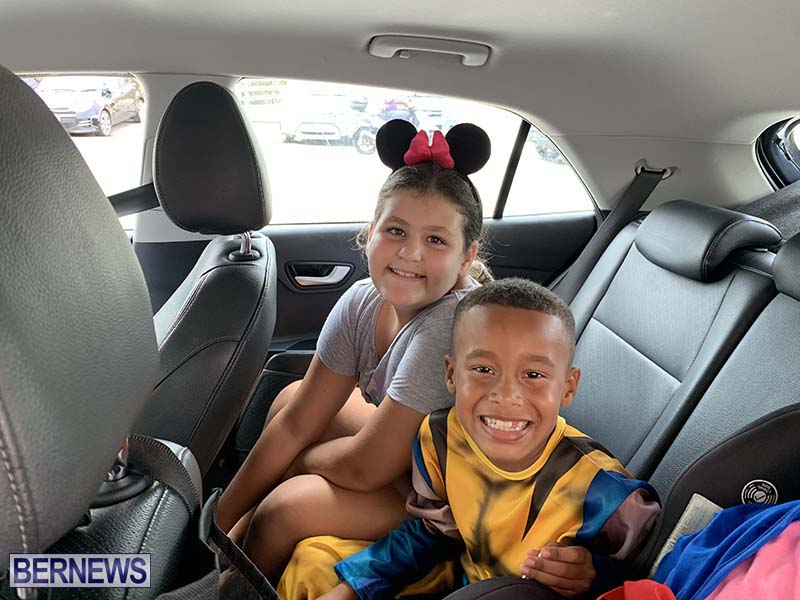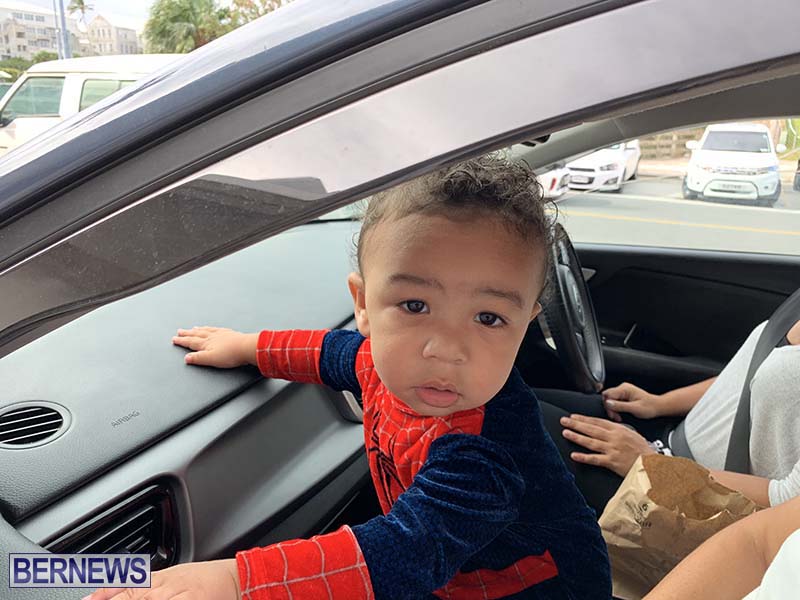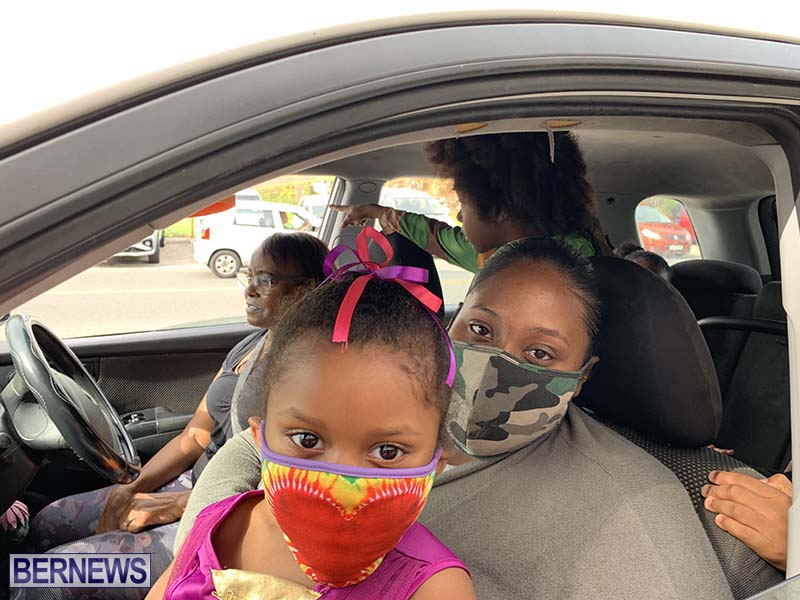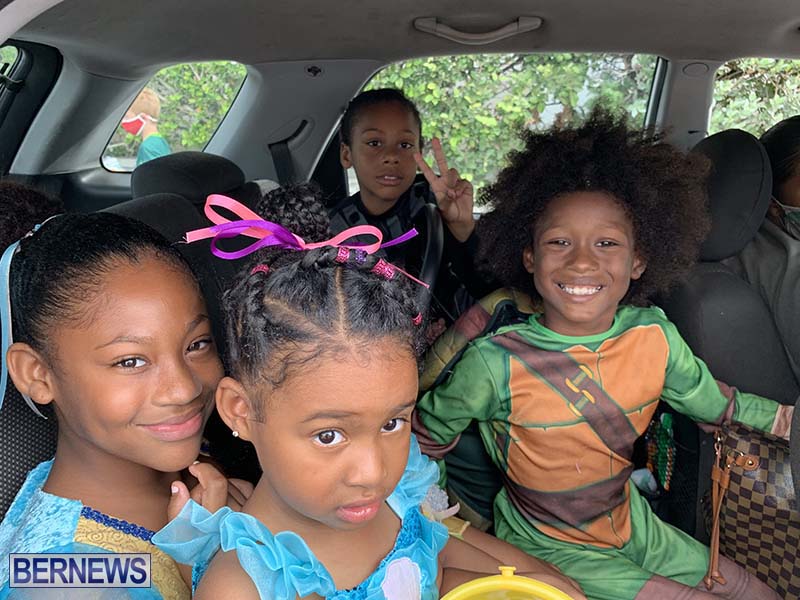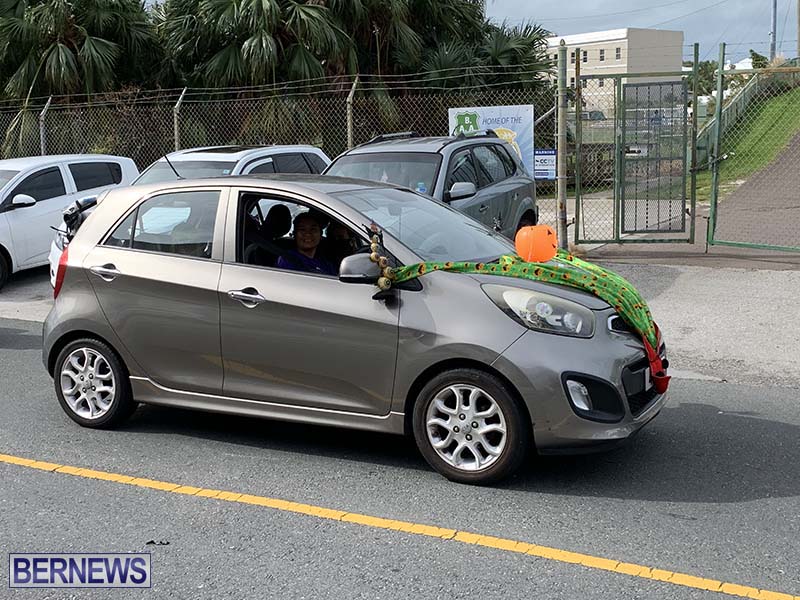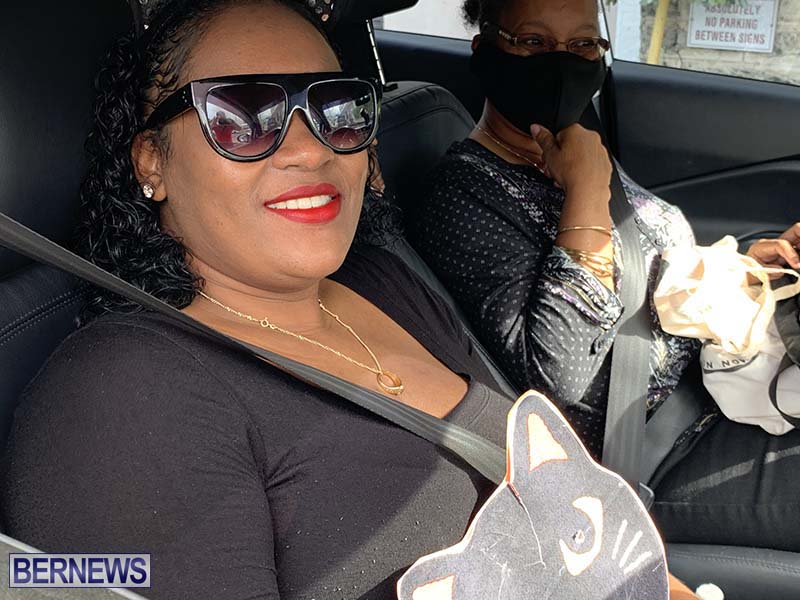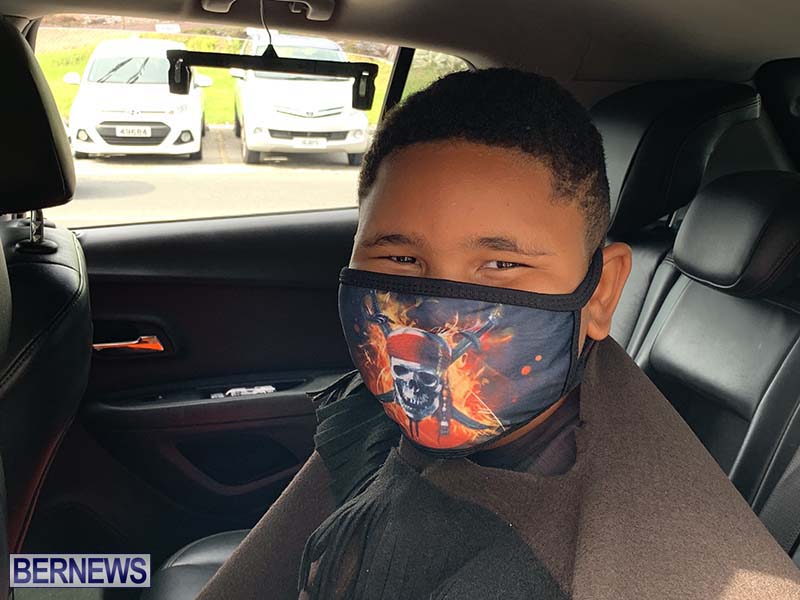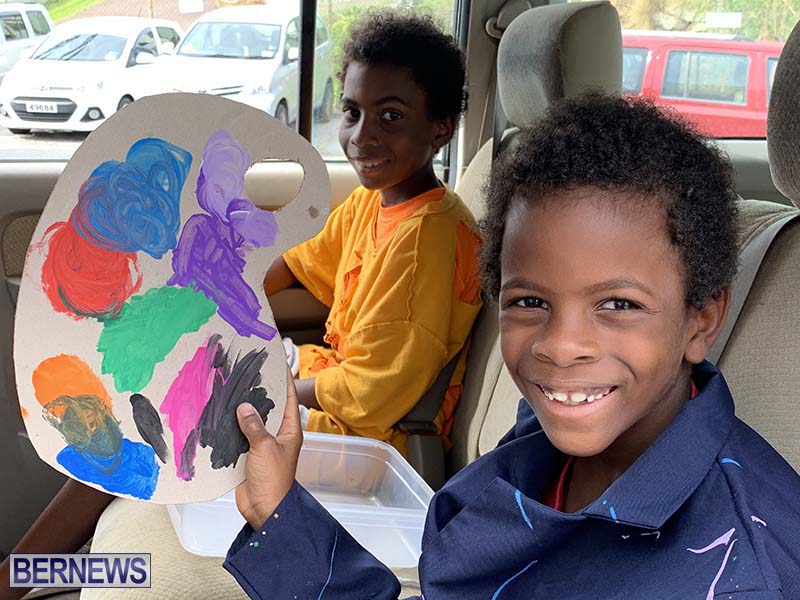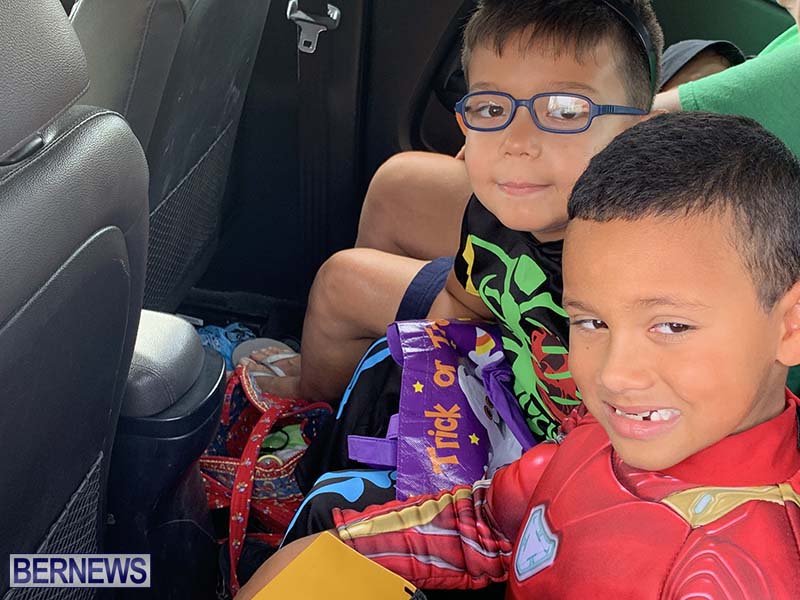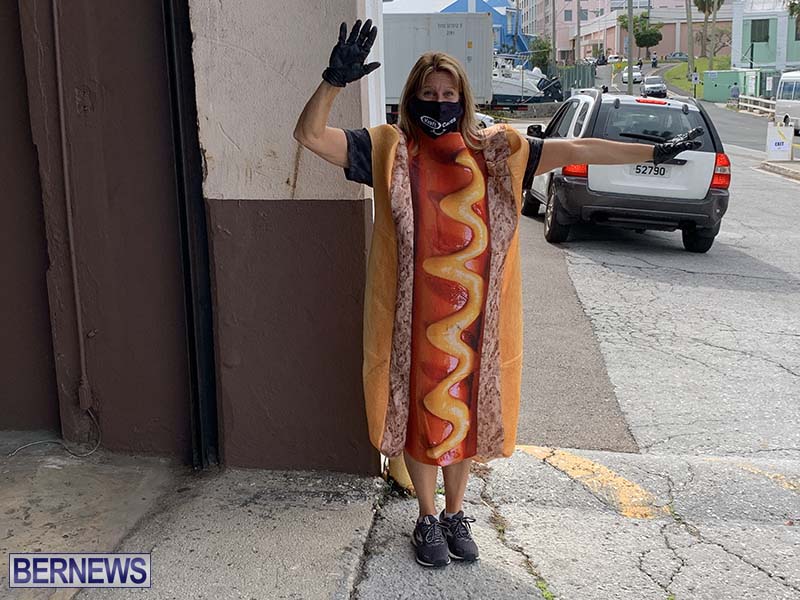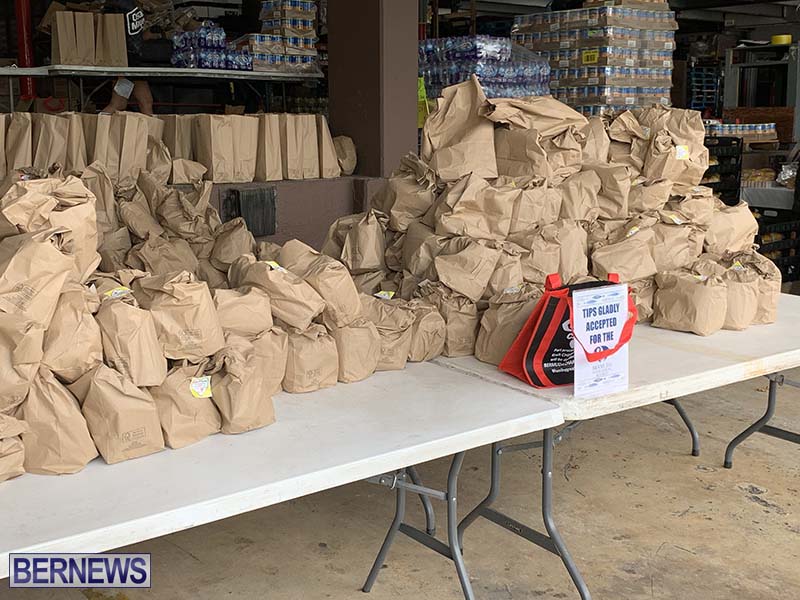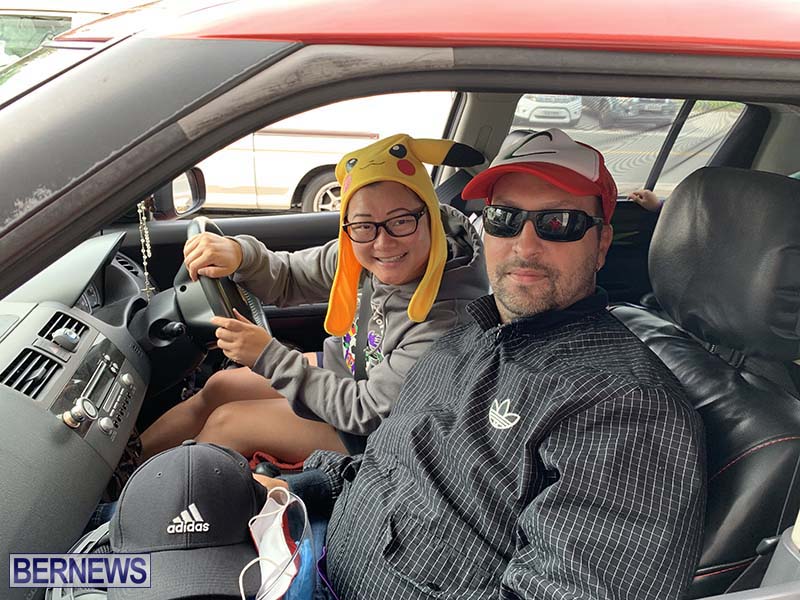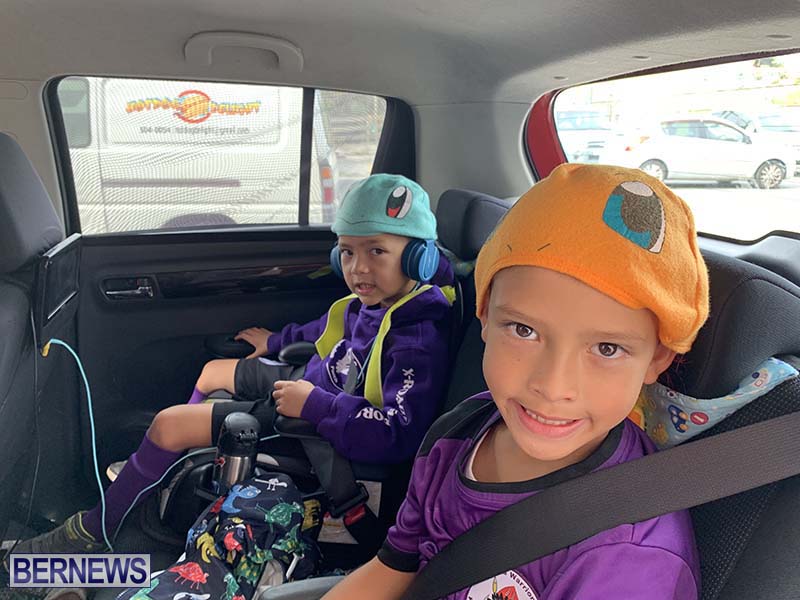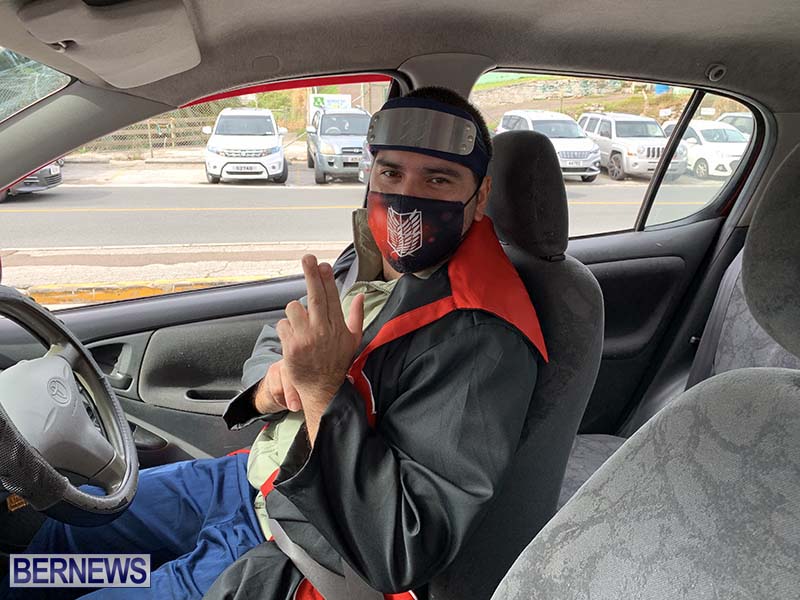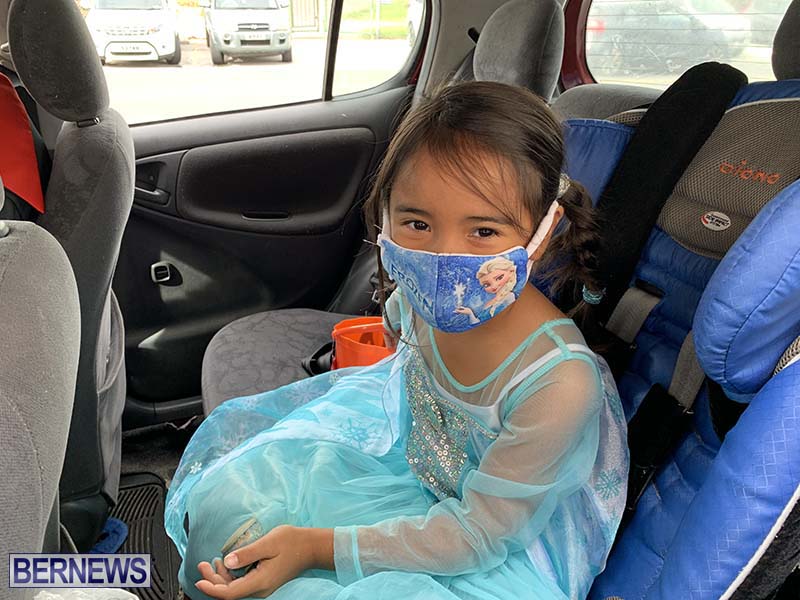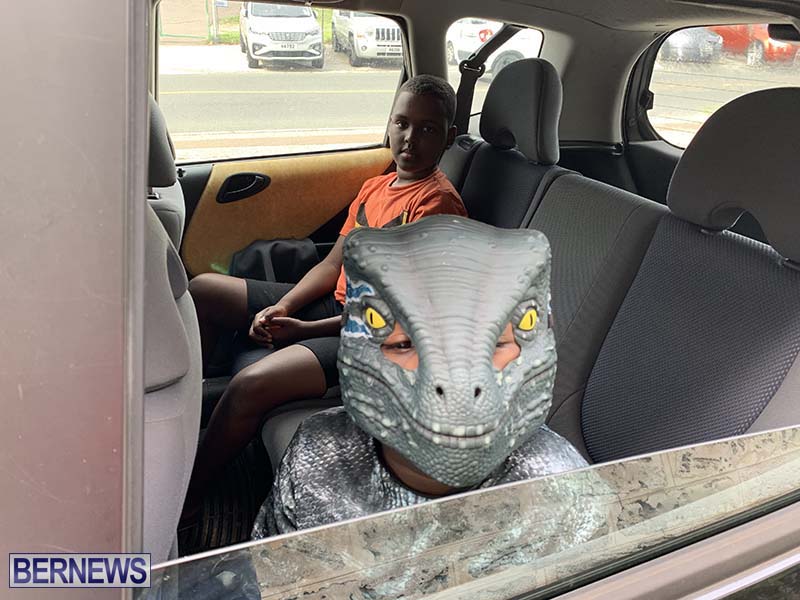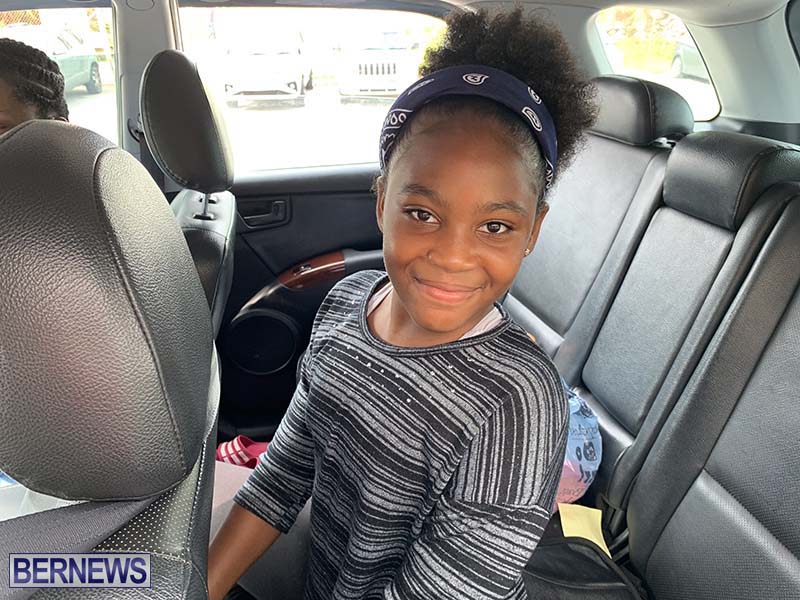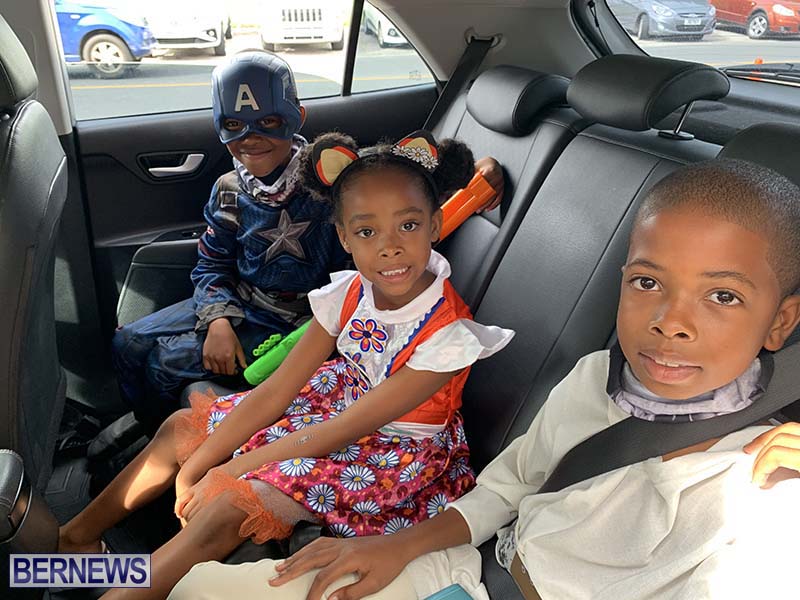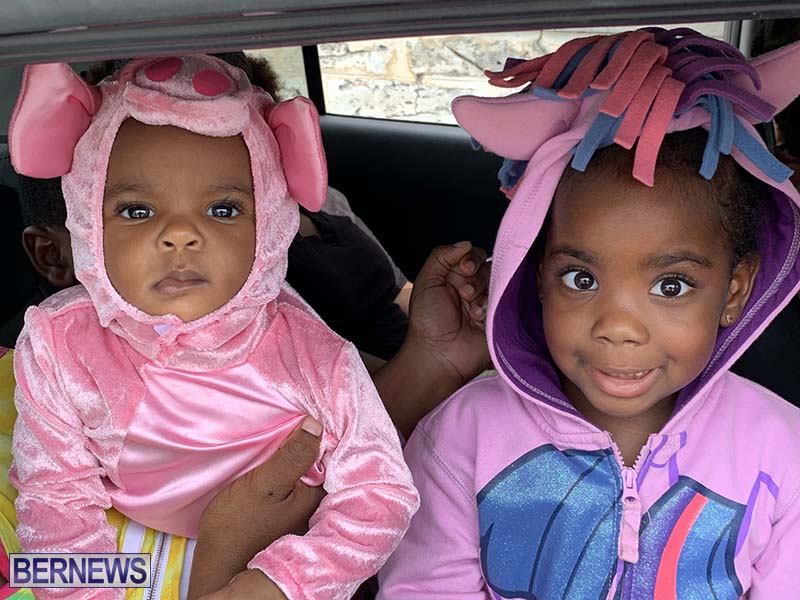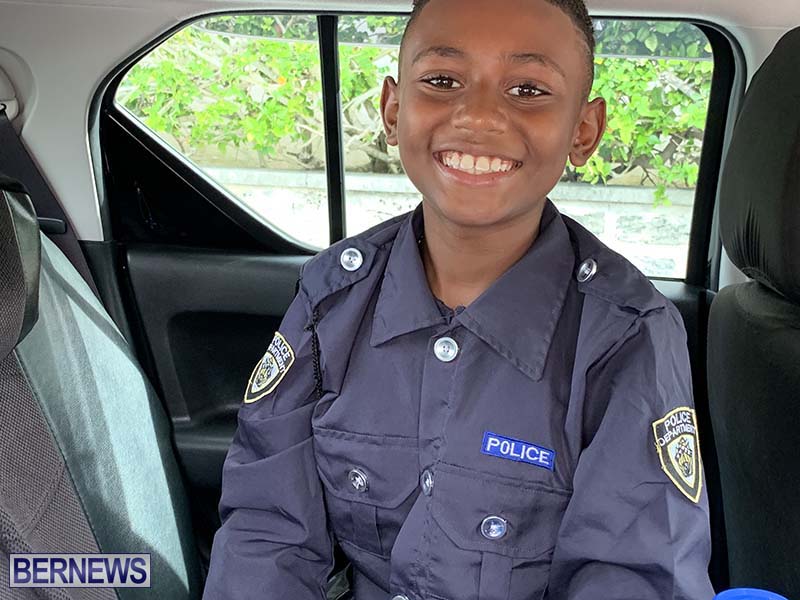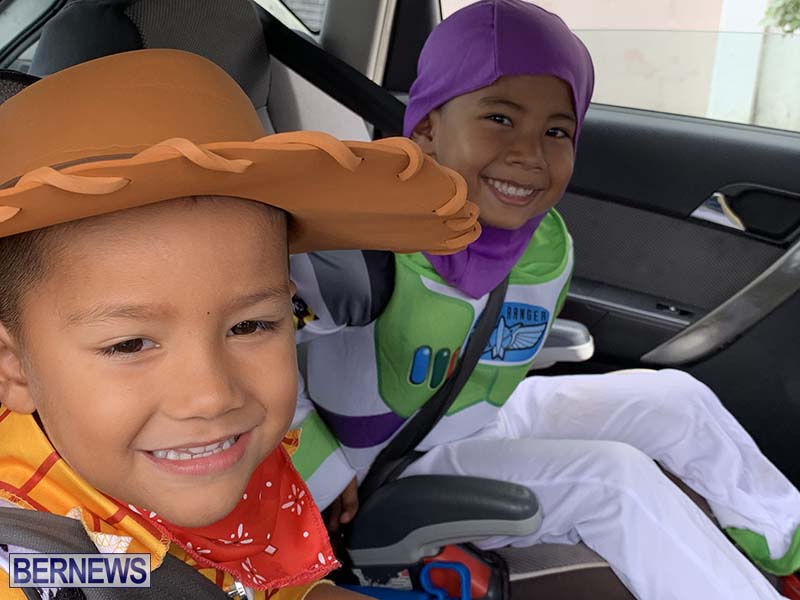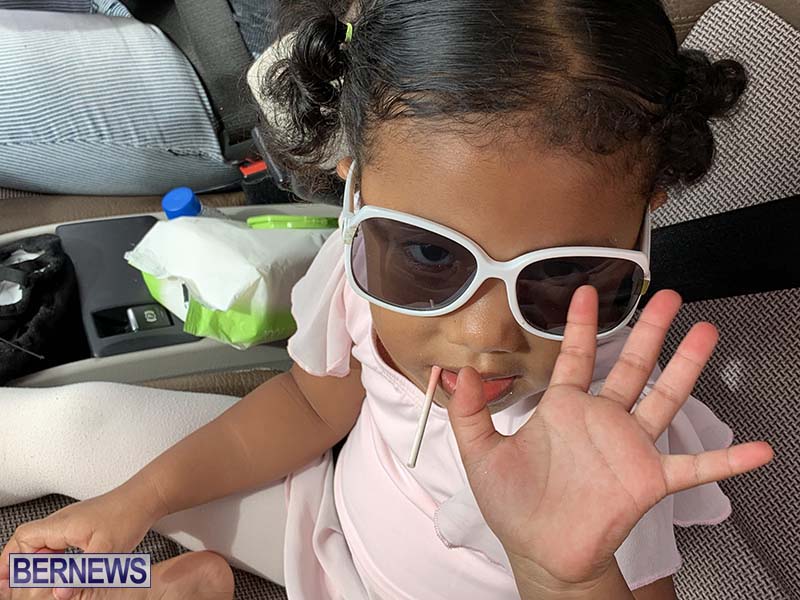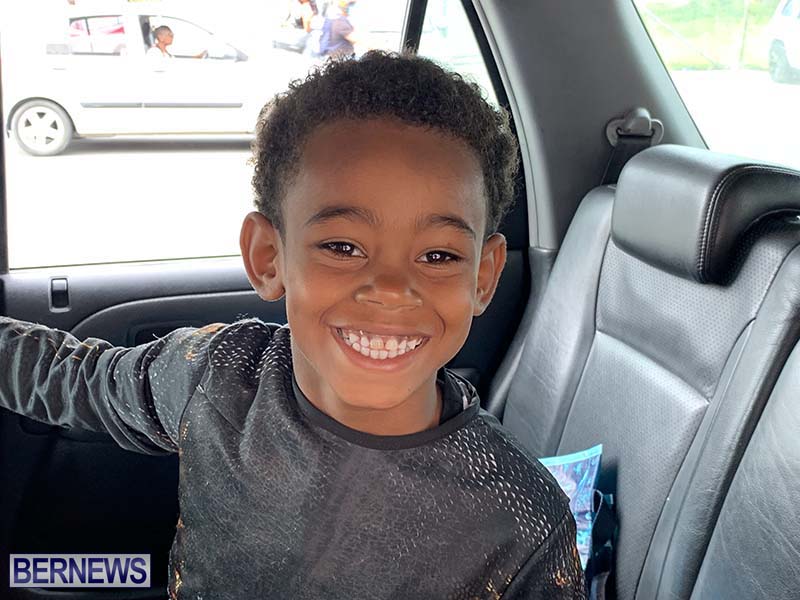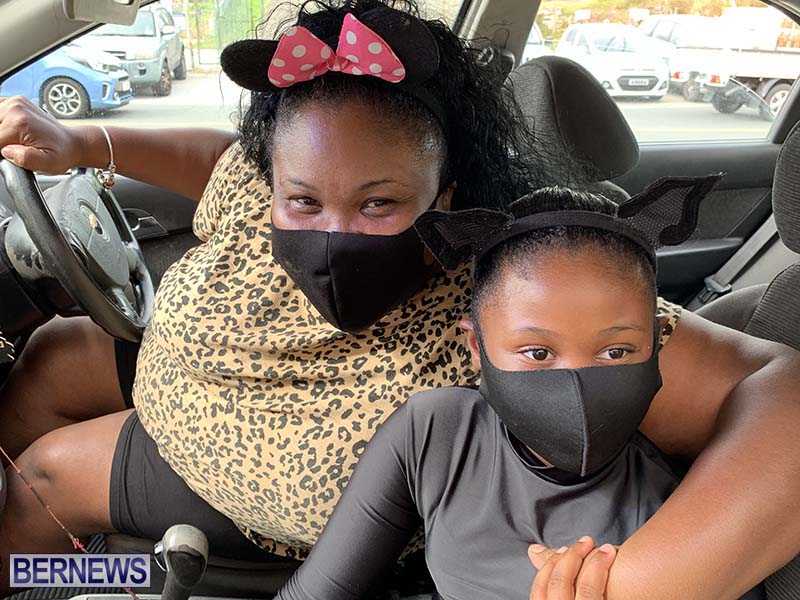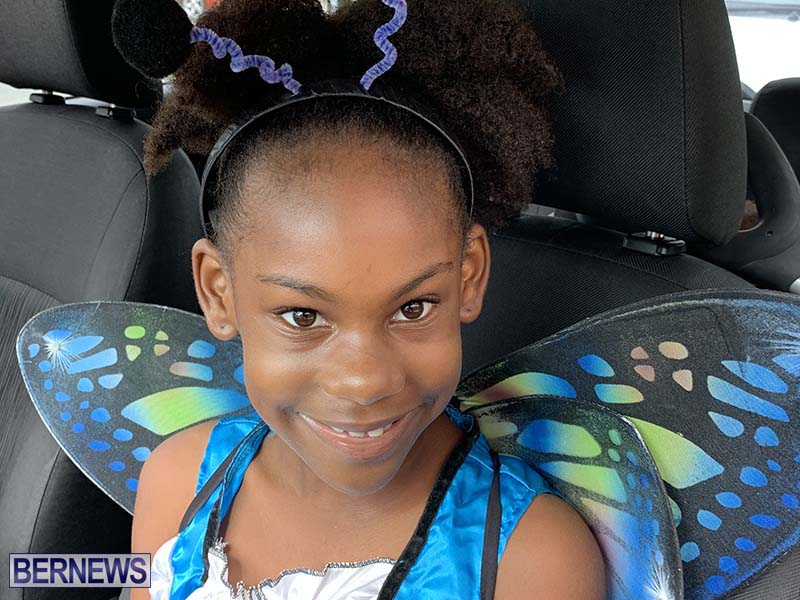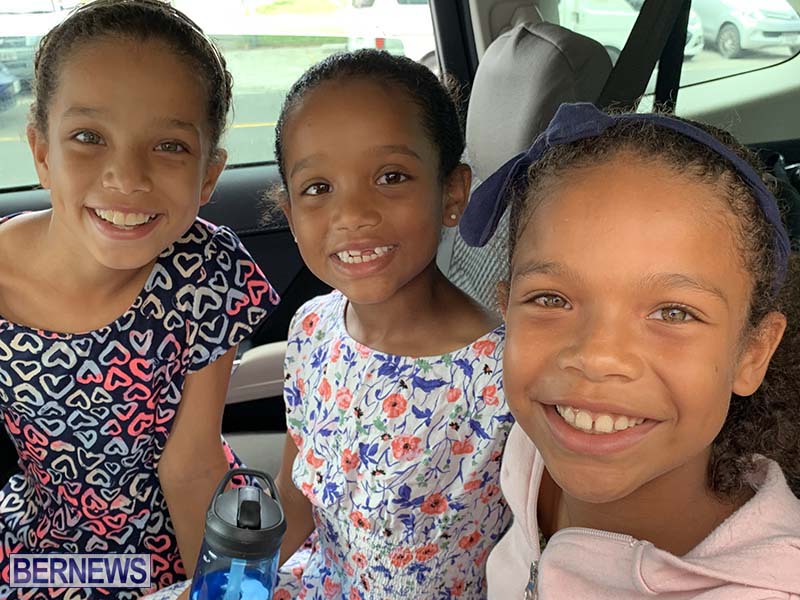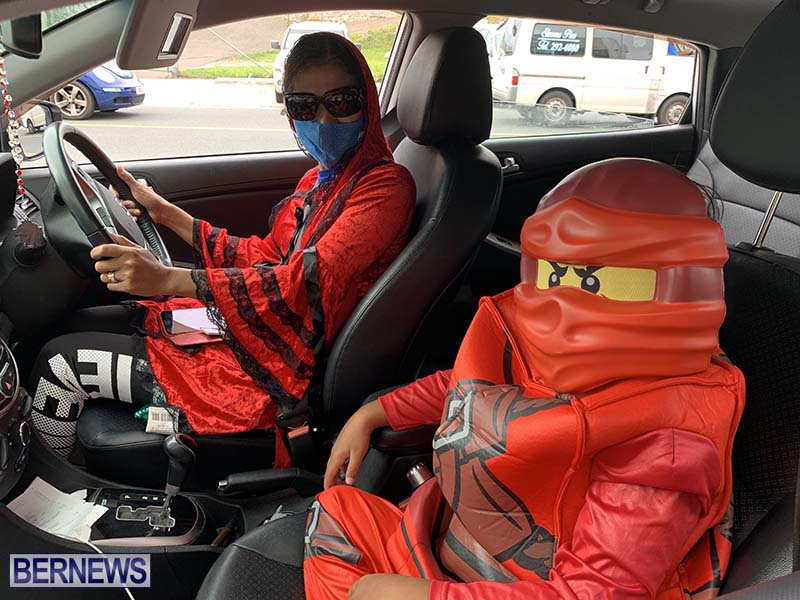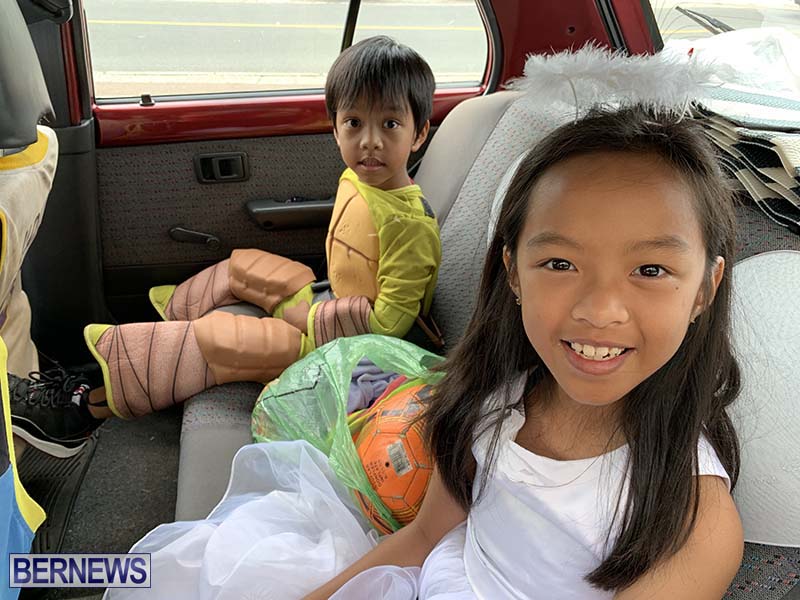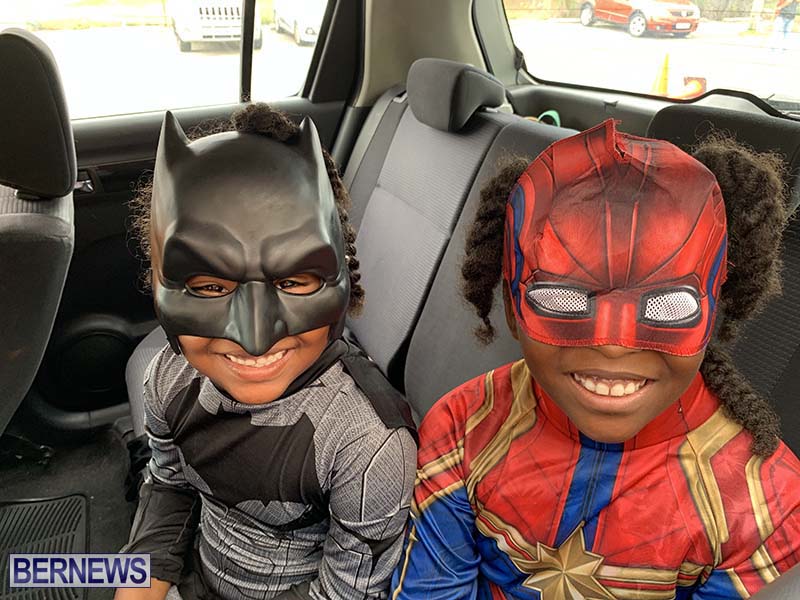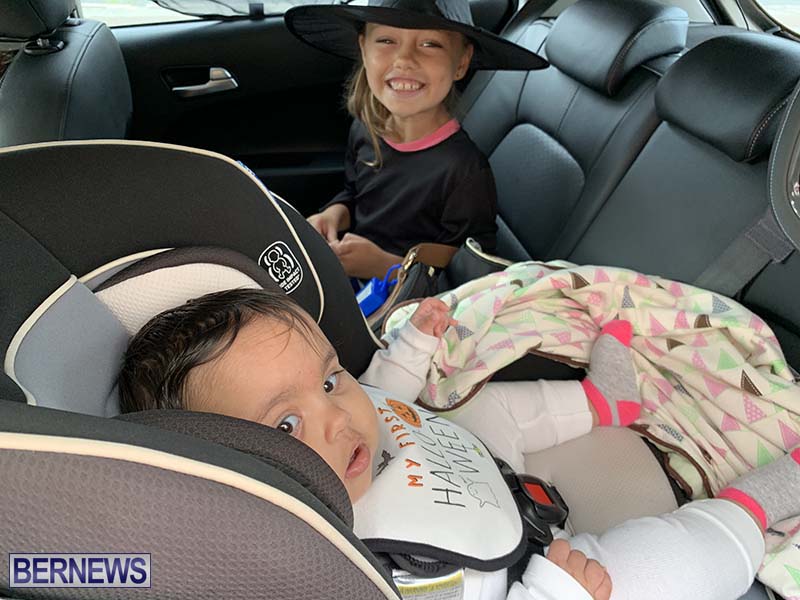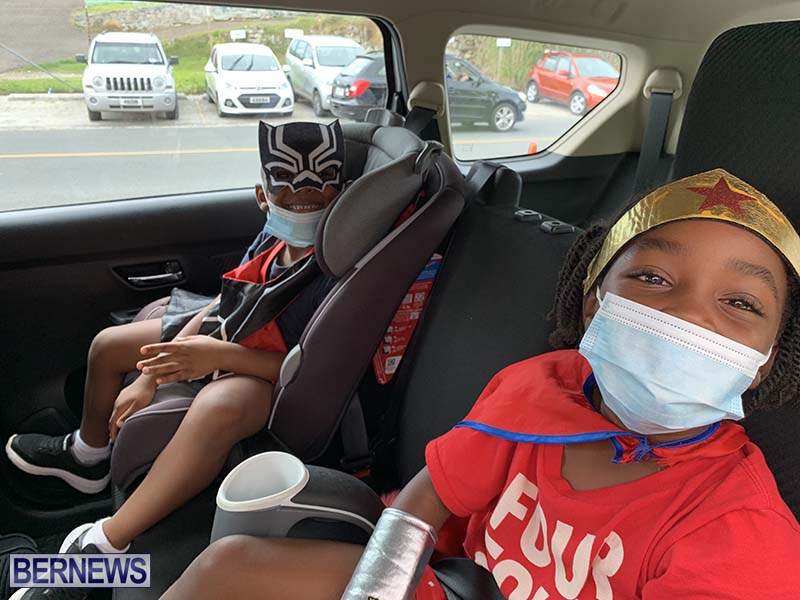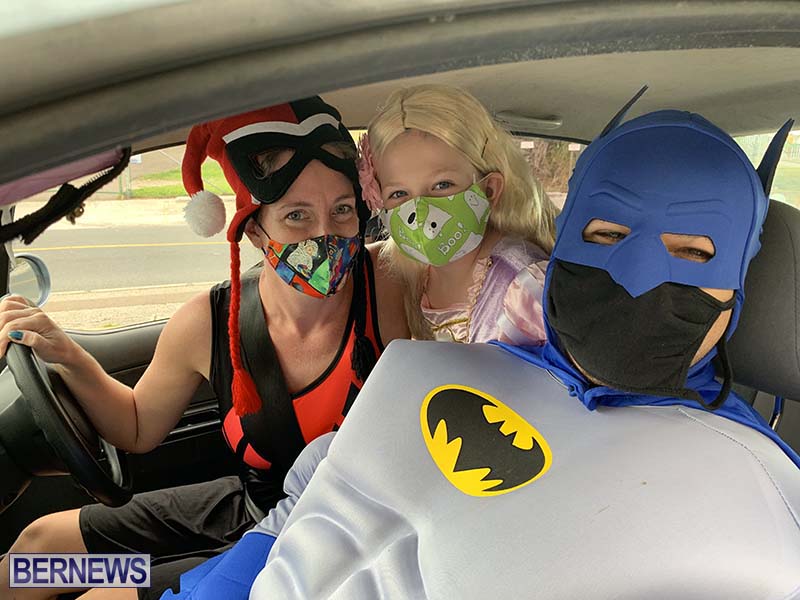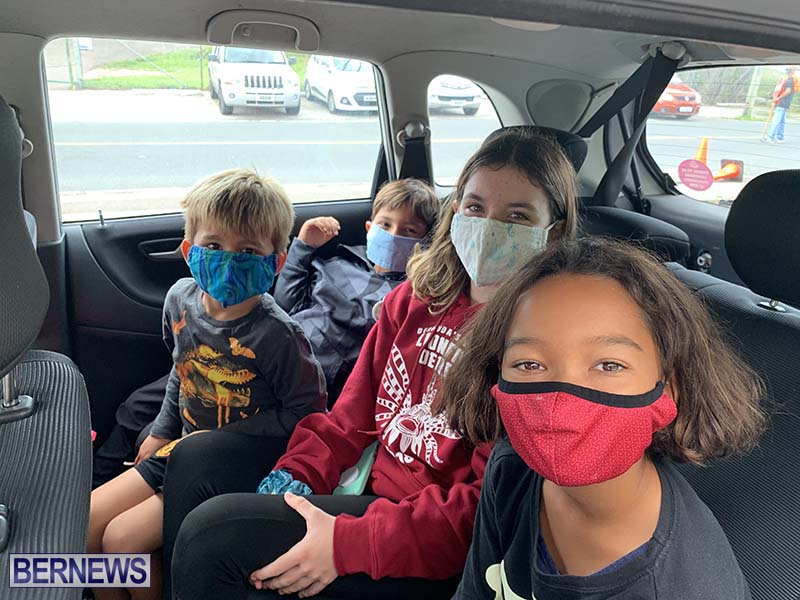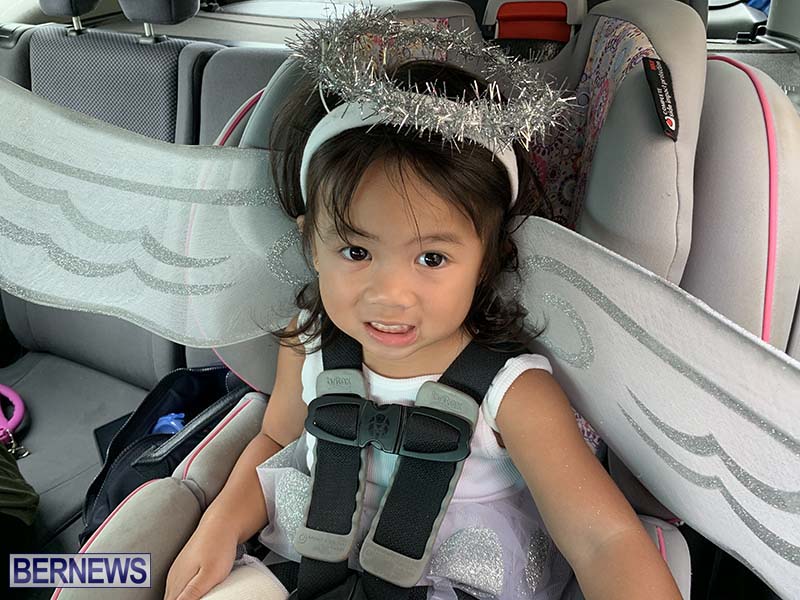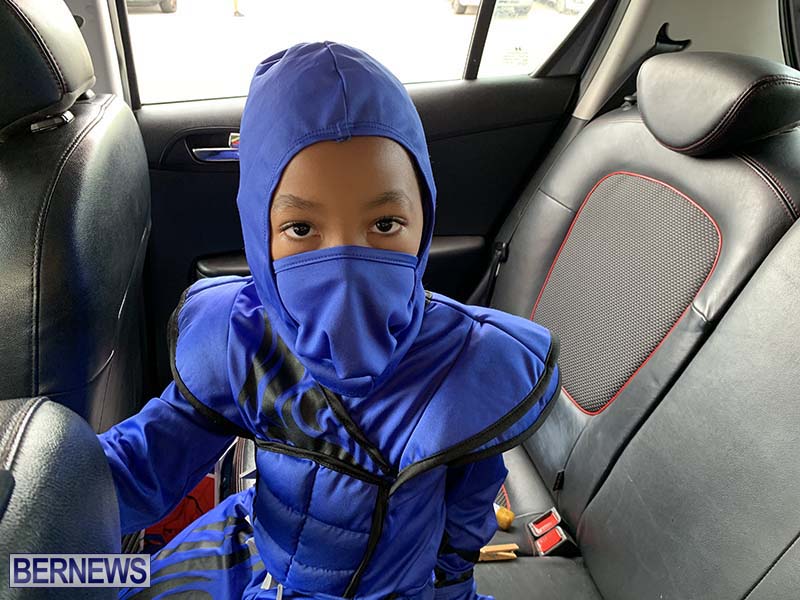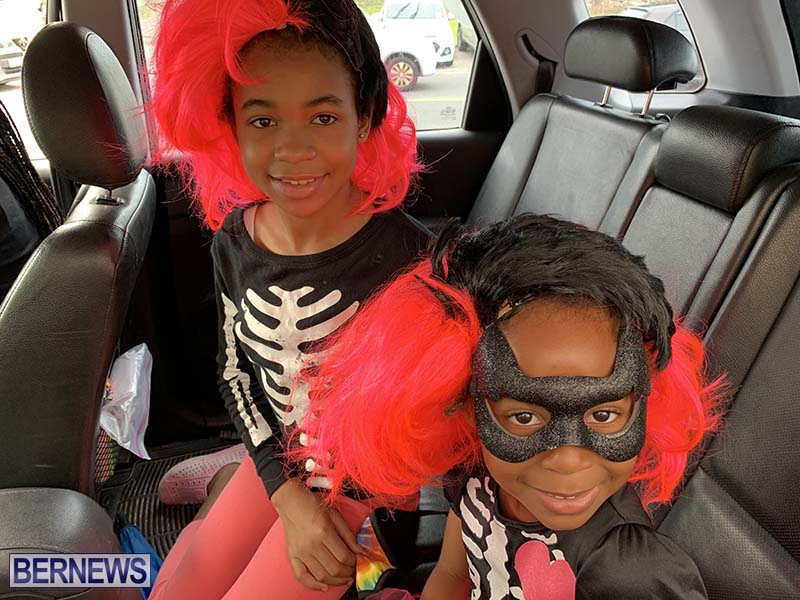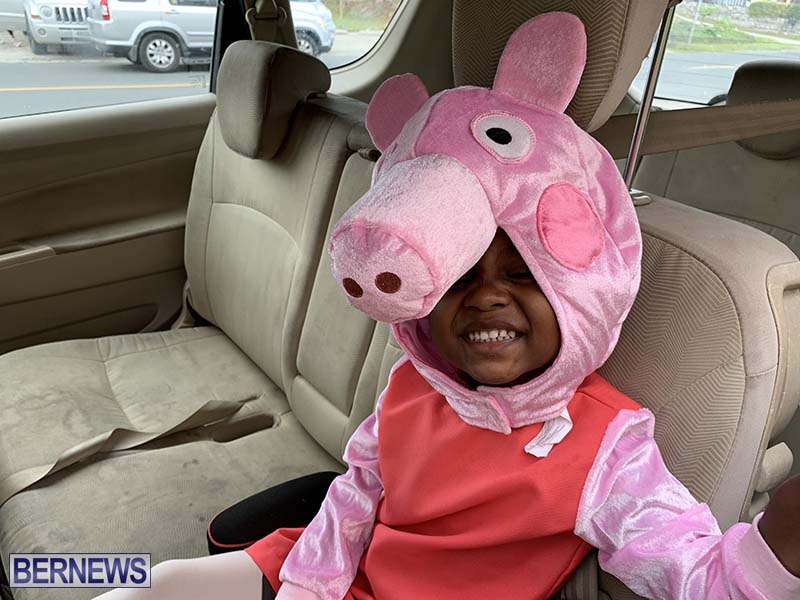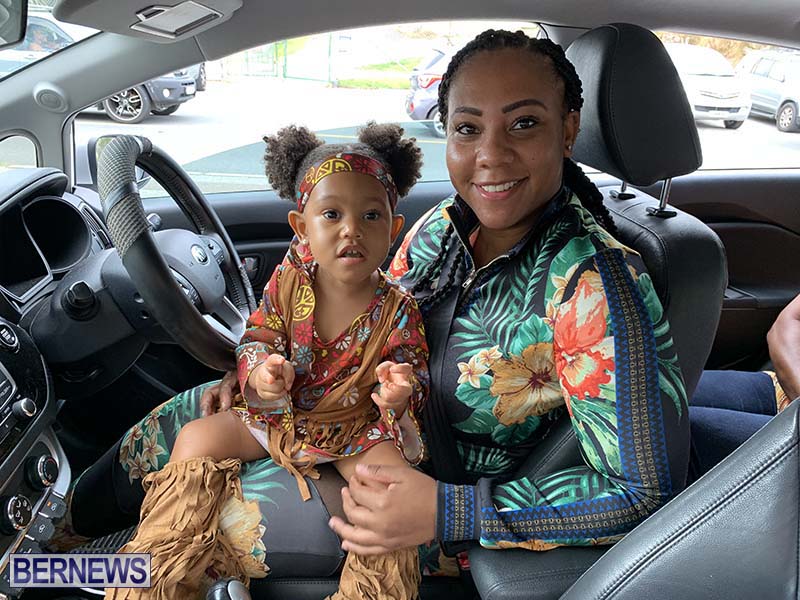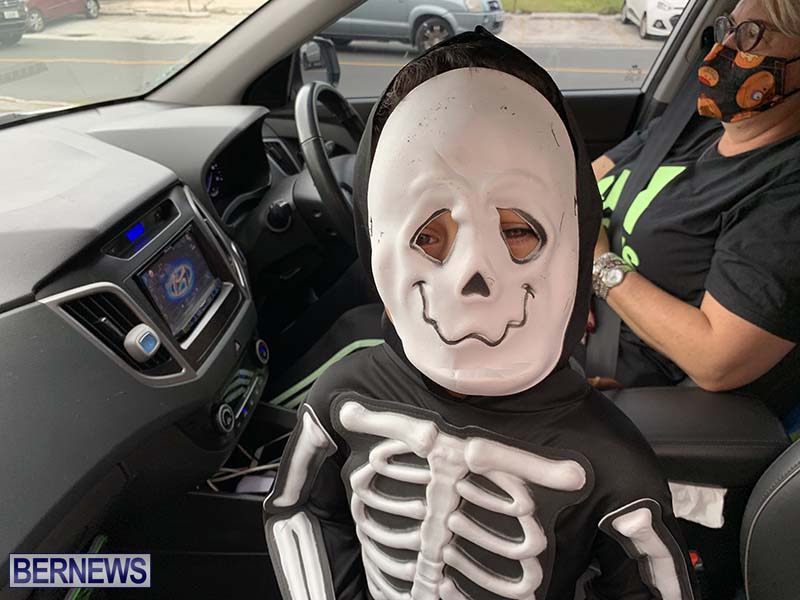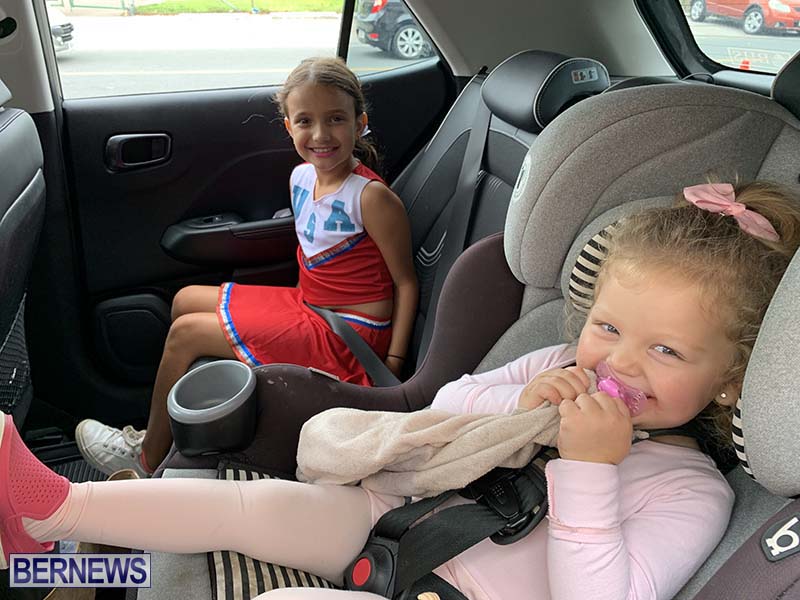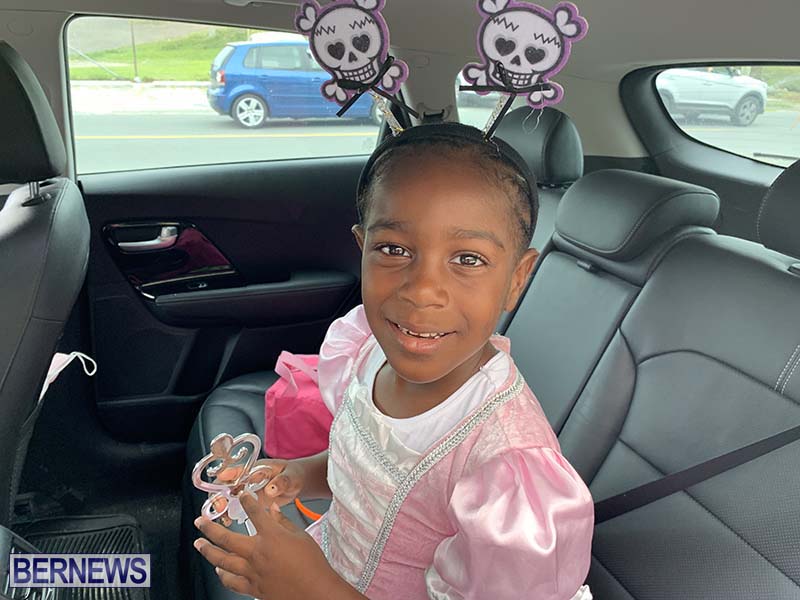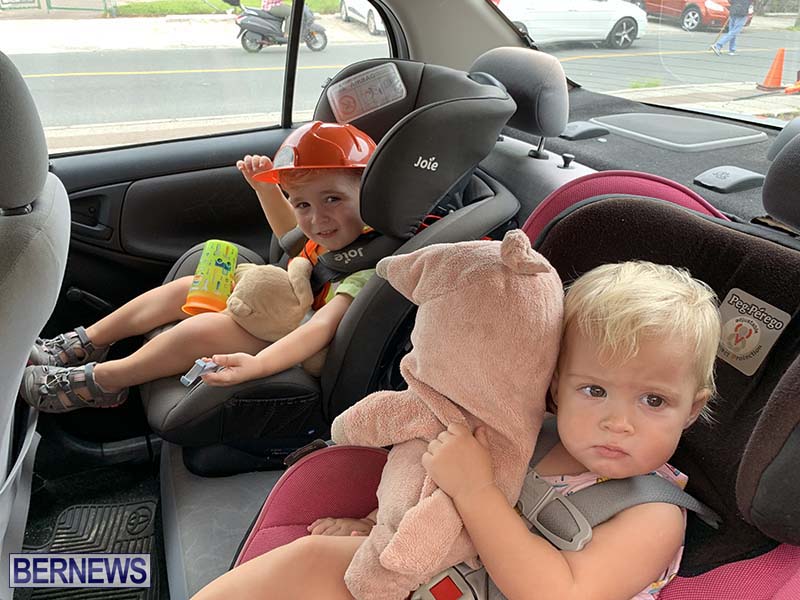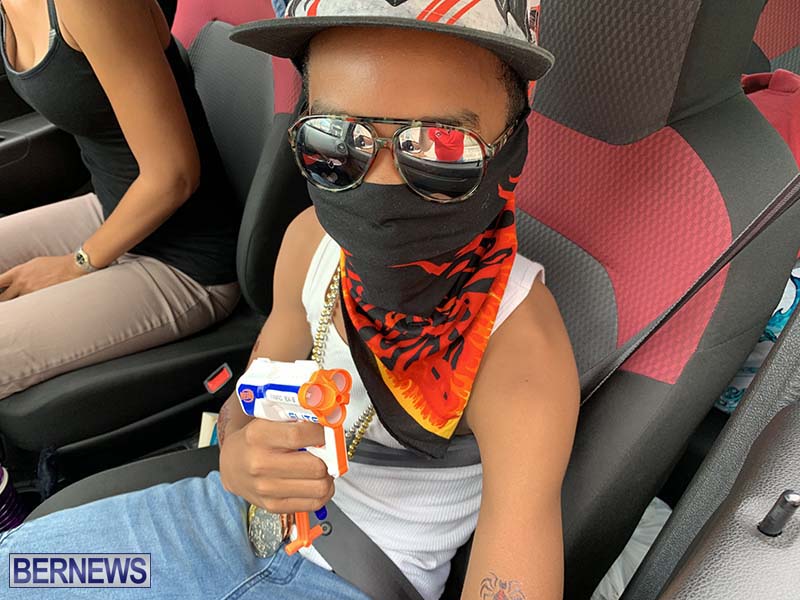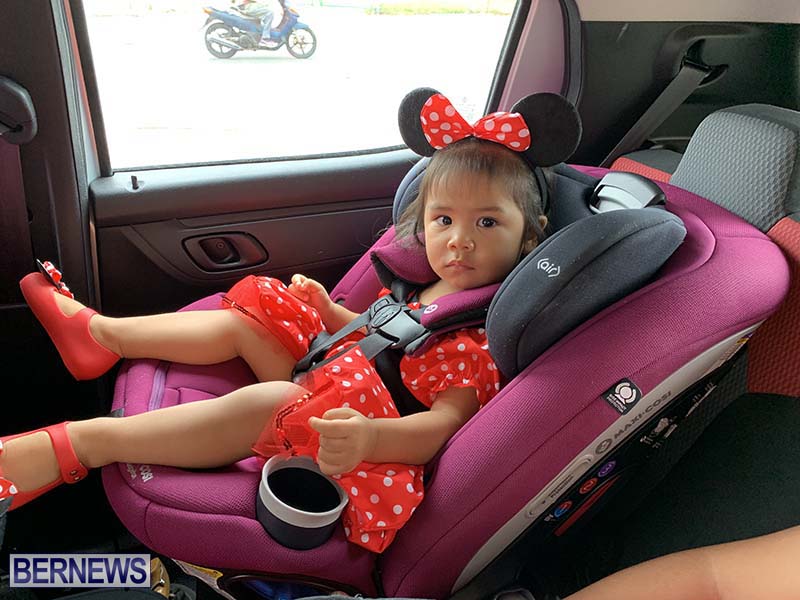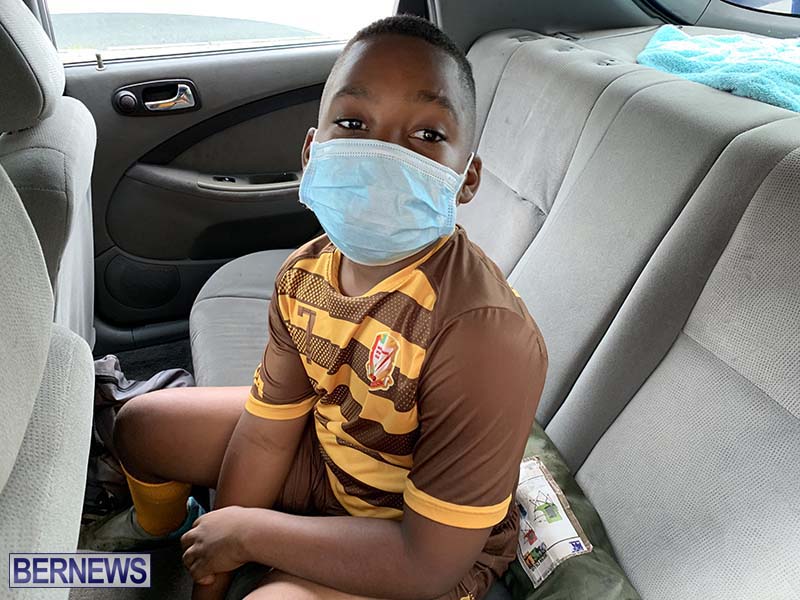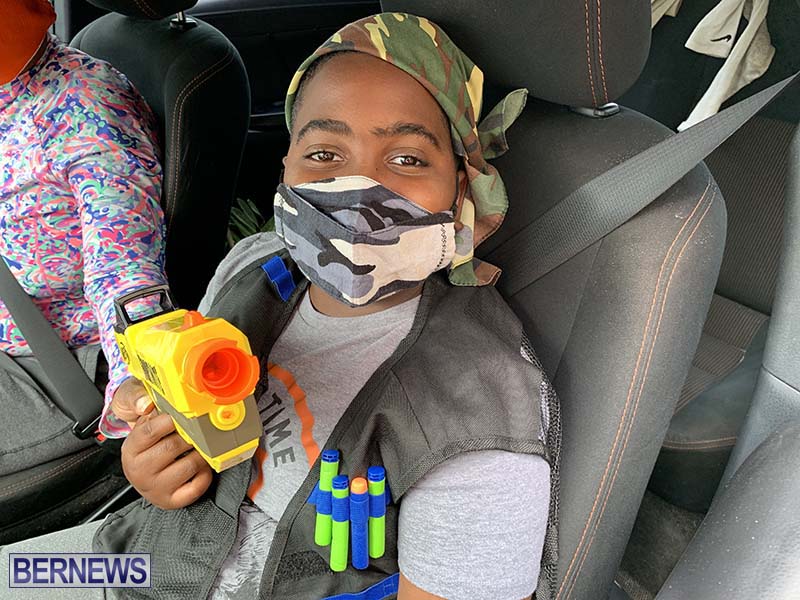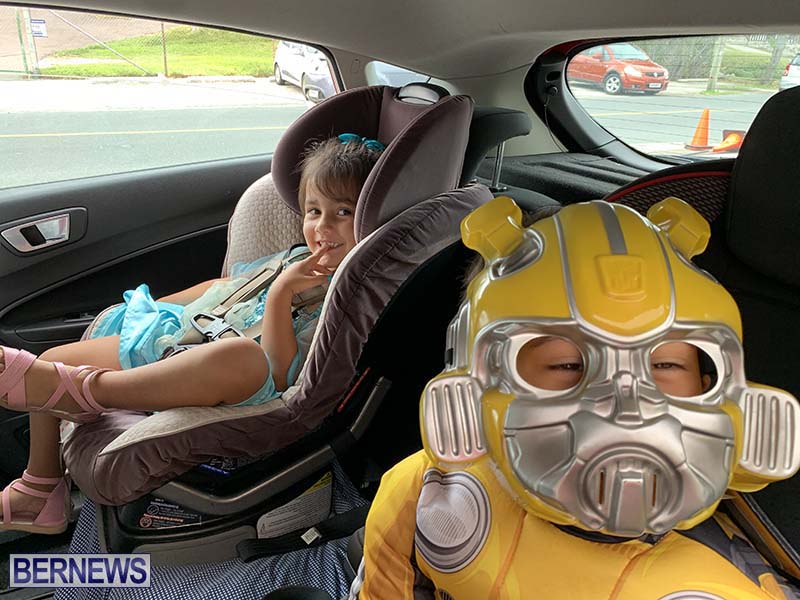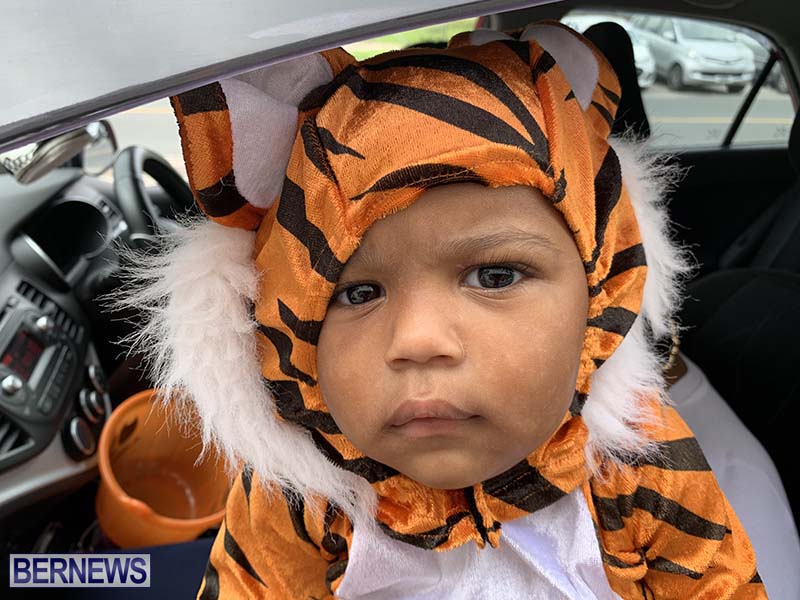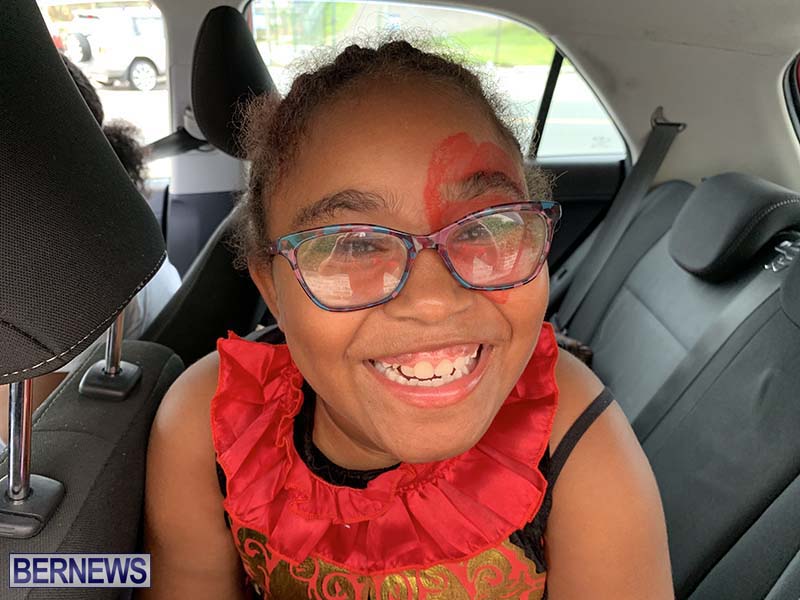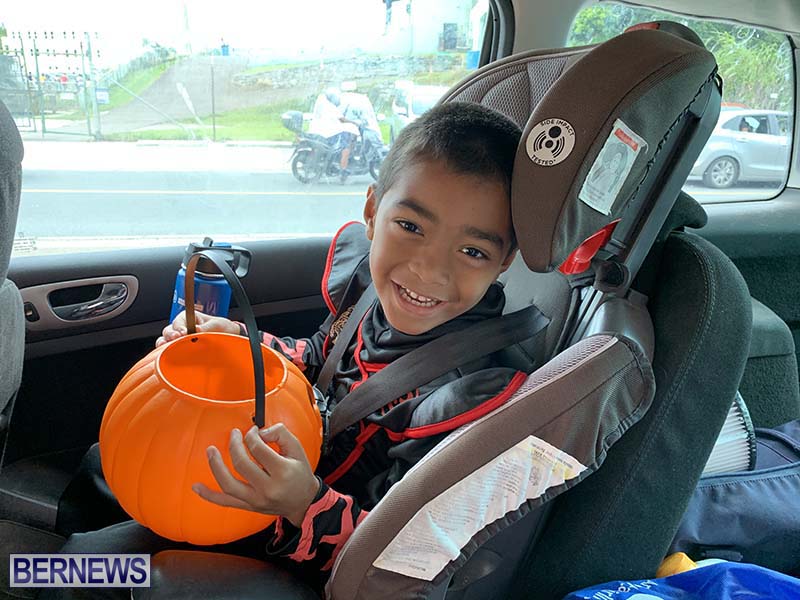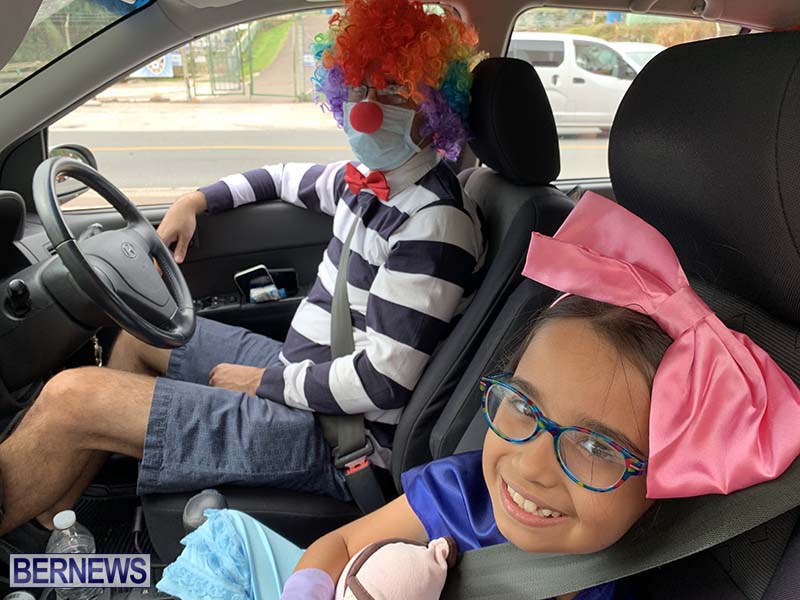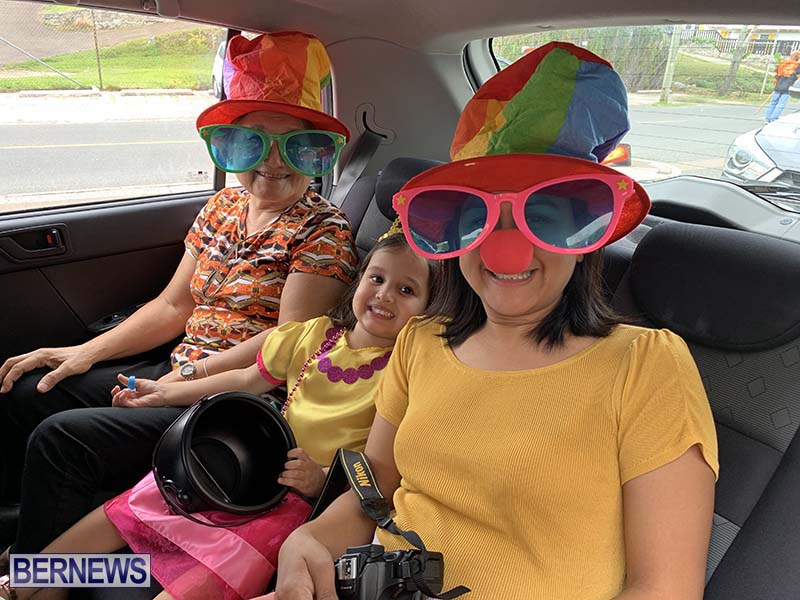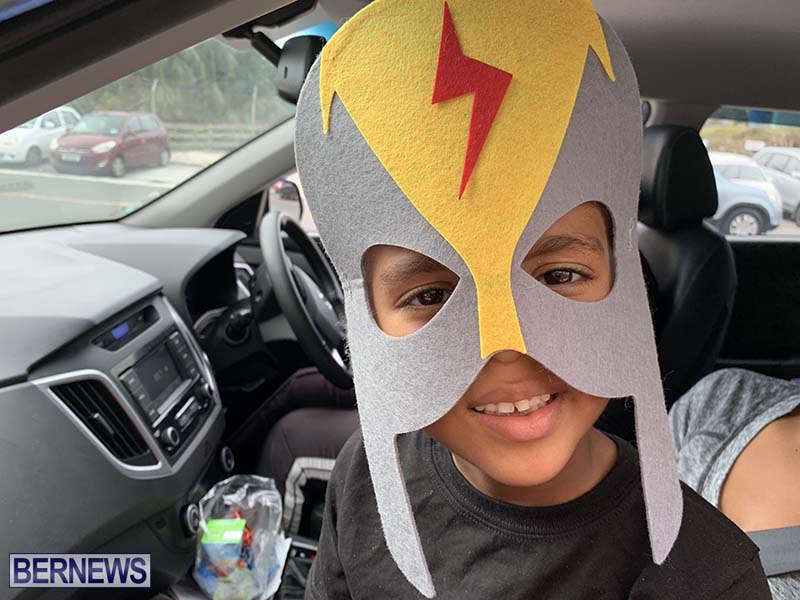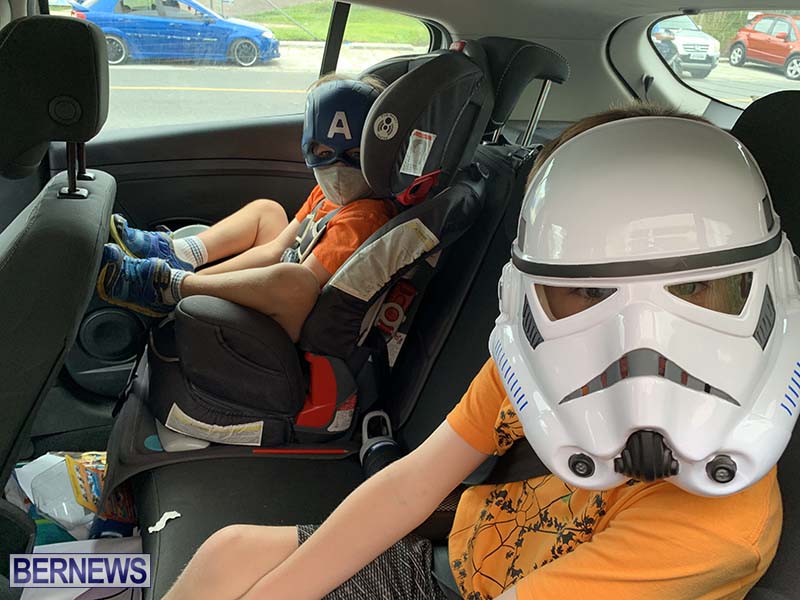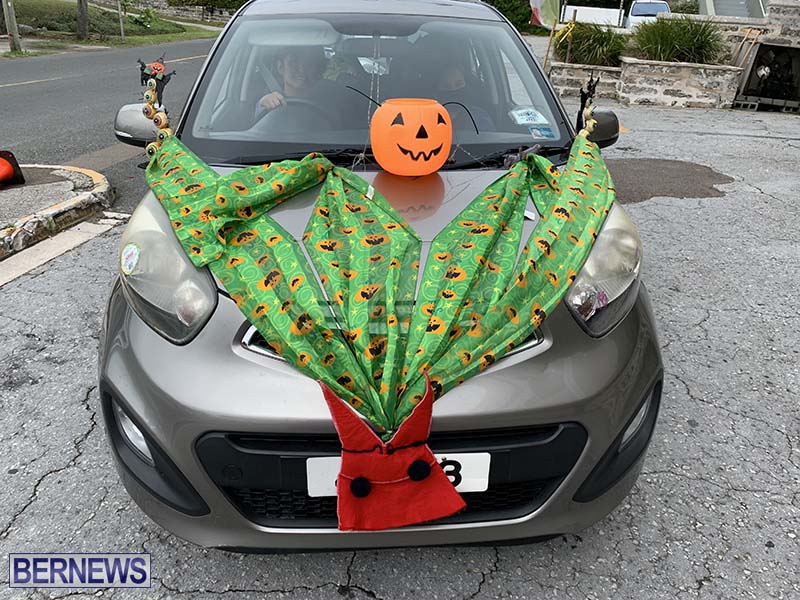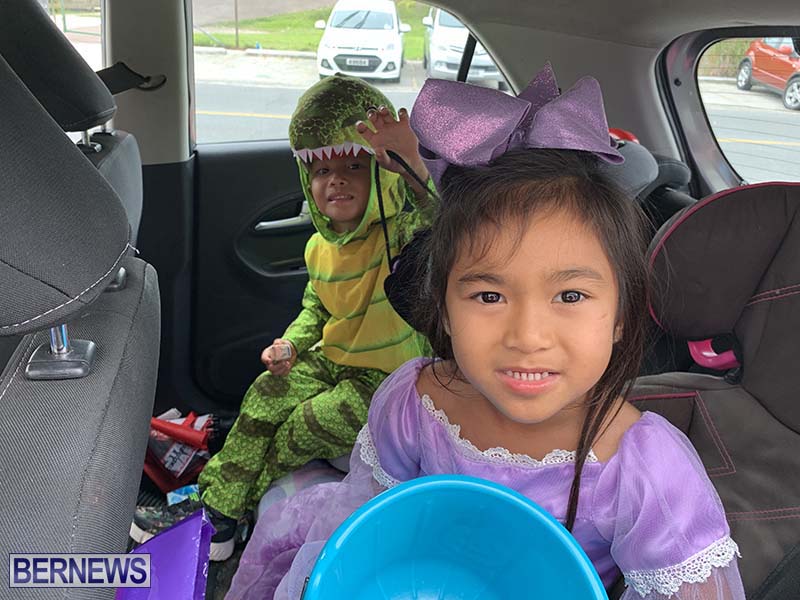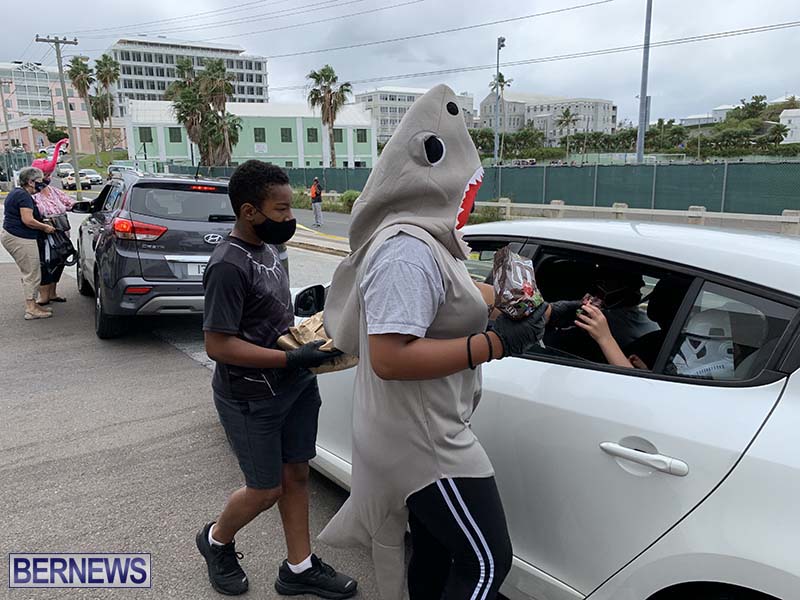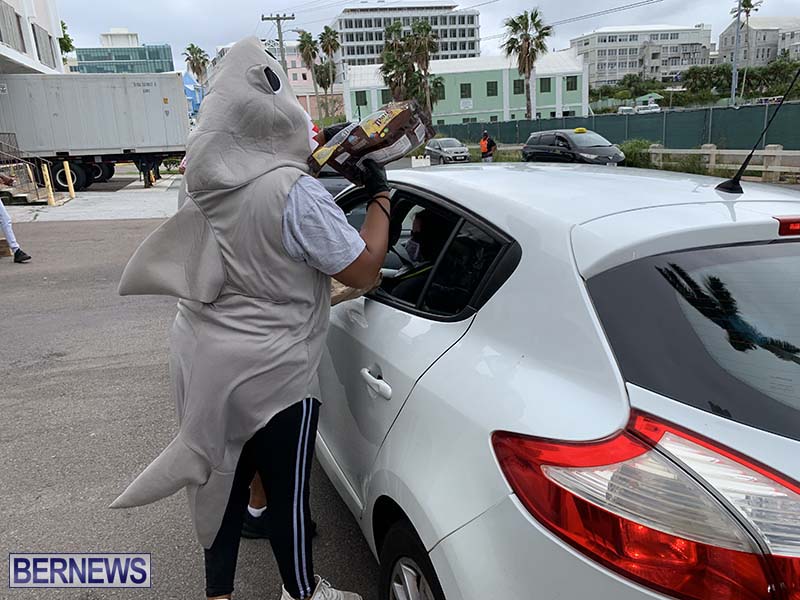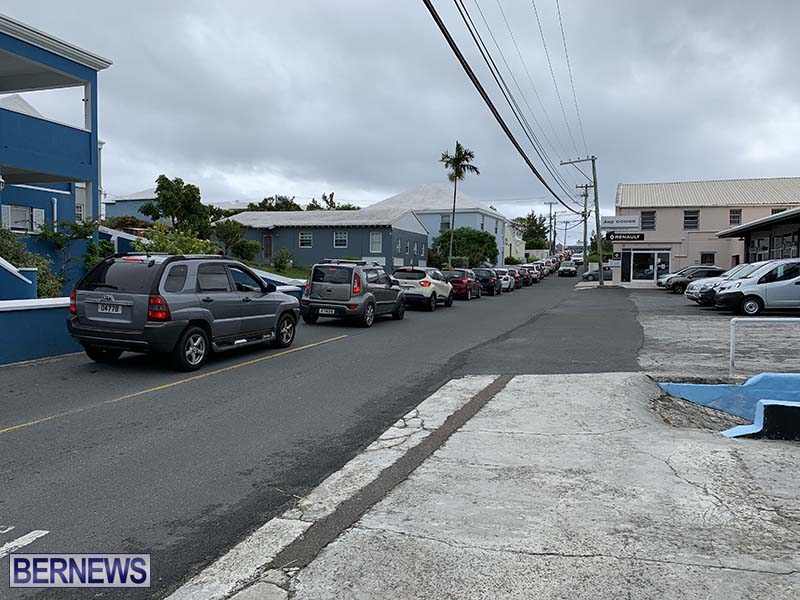 Read More About
Category: All, Entertainment, News, Photos