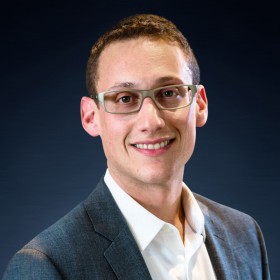 Ocorian has appointed Jason Gerlis as its new Regional Head of Americas.
A spokesperson said, "Ocorian, the global diversified financial services group and leading provider of corporate administration, funds and trust services, has appointed Jason Gerlis as its new Regional Head of Americas. He will be based in the United States and will oversee all aspects of Ocorian's business in the region.
"Jason's remit includes operations, client service delivery, business development and also encompasses product and market development. He will work collaboratively with the teams in Bermuda, BVI, Cayman, Hong Kong and New York to set strategy and identify opportunities for growth throughout the whole of the strategically important Americas region.
"Jason has considerable experience of the region, having spent nearly six years based in Miami working for TMF Group, not only as Regional Director, North America and Caribbean, but most recently as Global Head of Consultancy Solutions. He has a proven track record of business improvement, having successfully operated in senior roles in several international organisations."
Farah Ballands, CEO of Ocorian, commented "Our clients always come first and Jason will ensure that we continue to deliver exemplary client service in this crucial region. We work with some of the leading asset managers and owners in the region and support their global business. Jason's experience will prove invaluable in helping to drive Ocorian's business in the Americas forward and I look forward to working with him."
Jason Gerlis commented "Ocorian's reach and scale provide tremendous opportunities for clients who are looking to administer structures and transactions seamlessly across multiple jurisdictions. Our team has a long-term commitment to delivering outstanding client service and I firmly believe that we add value to our clients and the wider market. I'm very excited to be joining Ocorian and look forward to really growing our presence in this key region."
The company added, "Ocorian is one of the largest providers of corporate fiduciary services in Bermuda, offering a comprehensive range of company and trust services to corporate and private clients. It is a key player in Bermuda's thriving Insurance Linked Securities market as well as a registered Listing Sponsor for the Bermuda Stock Exchange [BSX], one of the fastest-growing offshore exchanges in the world.
"In the Cayman Islands, Ocorian is a tier 1 CLO provider and supports capital market transactions at both a local level and on a global scale. It provides a full suite of administration and fiduciary services to an impressive range of CLO and structured finance industry participants. Ocorian's dedicated team of skilled professionals in the Cayman Islands help clients streamline their corporate services, add fund administration or fiduciary oversight or address their private wealth affairs."

Read More About