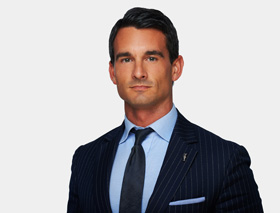 Bittrex Global [Bermuda] Ltd announced the appointment of Jeff Baron, who is a former Senator and National Security Minister, to the role of Chief Compliance Officer
A spokesperson said, "Bittrex Global [Bermuda] Ltd. has announced the appointment of Jeffrey Baron to the role of Chief Compliance Officer [CCO] in December, alongside Ashton Easton who has already joined the company as a compliance analyst, and will report to Jeff.
"Their combined role will be to assure traders and investors interested in growing their wealth with cryptocurrency that as Bittrex Global expands to Bermuda, it still adheres to the highest levels of compliance and safety.
"Siegfried Herzog remains as the CCO of Bittrex Global in Liechtenstein, and he will work closely with the Bermuda team. Jeff's appointment aims to lead the way for the industry towards greater accountability to potential investors as the cryptocurrency asset class matures.
"Prior to joining Bittrex Global, Jeffrey Baron held a number of executive positions including Head of Compliance for a Bermuda-based digital asset and investment business company, Head of Financial Crime Threat Mitigation at HSBC Bermuda, Minister of National Security, and Field Advisor at the United Nations.
"He holds a MSc in Criminology from the University of Leicester. In March 2020 he was selected as a Edward S. Mason Fellow at Harvard. Jeff has volunteered on several non-profit boards in Bermuda and is currently a member of ACAMS, the Institute of Directors and the Association of Bermuda Compliance Officers.
"Ashton Easton has for over four years worked as an analyst and fund accountant on compliance for a number of leading financial services providers. He has a BCom from the Sobey School of Business at St. Mary's University, and a BA from Dalhousie University."
Bittrex Global's COO/CFO Stephen Stonberg said, "The cryptocurrency industry has come a long way in the last decade in terms of credibility and mainstream acceptance, however much work remains to be done before it fully reaches its potential.
"Jeff Baron's appointment to the role of CCO is testimony to the high priority on compliance and regulation that the team at Bittrex Global place in providing assurances to potential retail and institutional investors interested in this sector."

Read More About
Category: All, Business, technology