Walkers Bermuda said they are pleased to welcome newly admitted associate Malacia Madden to its Corporate, Finance, Funds & Insurance practice group following the successful completion of her articles with the firm.
Friends, family, colleagues and well-wishers attended the court ceremony in Hamilton on 13 November to watch Ms Madden be called to the Bermuda Bar before the Chief Justice.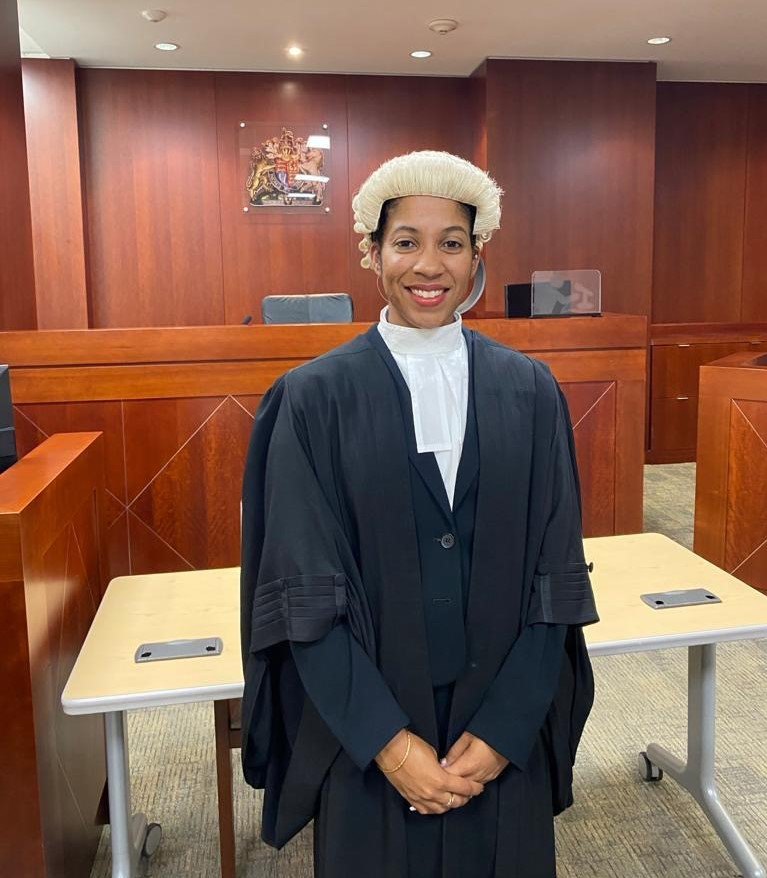 In a speech by Ms Madden, after thanking the Chief Justice, she turned her thoughts towards her parents, Errol and Marlene, by saying: "From young you have raised me to be an individual by learning to be comfortable in my skin.
"You have advocated to me the importance of being a strong woman of substance, a free thinker and being a voice of reason. Because of you both I have undertaken my professional journey with persistency and resilience. You have taught me to be fearless in seeking opportunities and in chasing my dreams.
"Well here we are in 2020, experiencing my second admissions ceremony, during a time of uncertainty, and all I can say is that my guardian angels where right. Thank you for holding me accountable and never allowing me to give up."
Continuing her speech, Ms Madden said [of Walkers]: "To my managing partner Kevin Taylor, thank you for being fearless and having the strength to challenge the status quo. You have given young Bermudians such as me another great opportunity, to my Walkers family, locally and globally, thank you for your help and support during the past 12 months.
"I want to give a special mention and big thank you to Nicole Tovey, my pupil master, and supervisors Nathalie West, Benjamin McCosker and Kai Musson who have supported me, been extremely patient, invested their time, shared their experiences, encouraged and provided guidance during my pupillage. To Jonathan Betts, my department head, thank you for welcoming me to the team."
Ms Madden graduated from the University of Essex in 2011 with a Bachelor of Laws with Upper Second Class Honours. She then went on to pursue her Postgraduate Diploma in Legal Practice from the University of Law in London.
She brings with her a wealth of knowledge and experience, having previously worked as a paralegal in the London based finance departments at both Hogan Lovells and Linklaters. She also recently spent time in the banking and finance team at Charles Russell Speechlys LLP in New York City.
Lead partner of Walkers' Bermuda Corporate, Finance, Funds & Insurance group, Jonathan Betts, commented: "Malacia's practical experience in the finance, corporate and insurance markets has served her well during her pupillage and she has proven to be a bright and dynamic lawyer. We are delighted to welcome her to the team and I know she has a very promising future ahead of her."

Read More About