The HSBC Bermuda Church Street branch will be closed starting Monday [Dec 14] and it is "expected to remain closed for the rest of this year," with the bank citing the recent rise in Covid-19 cases and explaining they are closing the branch as a "precautionary measure."
Animation showing the cases announced per day this month, with 70 new confirmed cases so far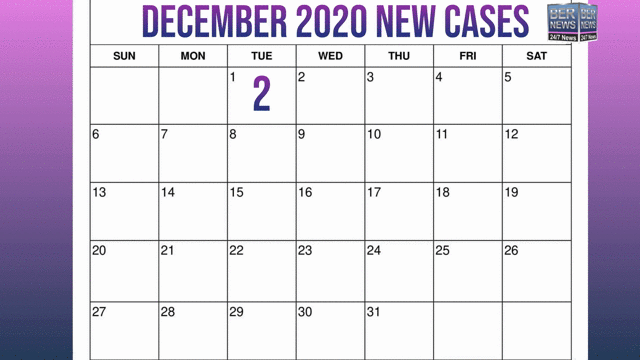 A spokesperson said, "The HSBC Bermuda Church Street branch will be closed starting Monday, December 14th, 2020 and it is expected to remain closed for the rest of this year.
"Due to the recent rise in the number of individuals testing positive for Covid-19 on the island, the bank has taken the decision to close the branch as a precautionary measure, to create an alternative and clean site, should one or more of the other branches be impacted due to the pandemic.
"All Church Street employees are being redeployed elsewhere within the business to support our customers during this period.
"The Bank is following all Bermuda Government Covid-19 protocols, and these will guide the decision about when the branch is reopened.
"The Harbourview Centre, St. Georges and Somerset branches remain open for business as usual.
"Customers are also reminded to use digital channels as much as possible through online banking and/or our mobile banking app. If you're not yet enrolled with online banking, please visit www.hsbc.bm/register or call our Contact Center on 299-5959.
"We regret any inconvenience this decision may cause our customers. HSBC is committed to ensuring the continued safety of our employees, customers and the wider Bermuda community.:

As the island and world deals with the Covid-19 pandemic, we are doing our best to provide timely and accurate information, and you can find more information on the links below.
Read More About