The "proposed anti-mask protests" scheduled to take place "have been postponed by the organisers," the police said today.
A spokesperson said, "The Bermuda Police Service [BPS] wishes to advise the public that following a meeting between Police and the organisers, the proposed anti-mask protests scheduled to take place today in Somerset and tomorrow, Friday 11th December, 2020 in the City of Hamilton, have been postponed by the organisers, who are considering other options to get their message across."
Numerous experts both locally and abroad are advising the use of masks to control the spread of the coronavirus, and everyone is urged to follow public health guidelines including, but not limited to, wearing masks, practicing social distancing and adhering to quarantine if relevant.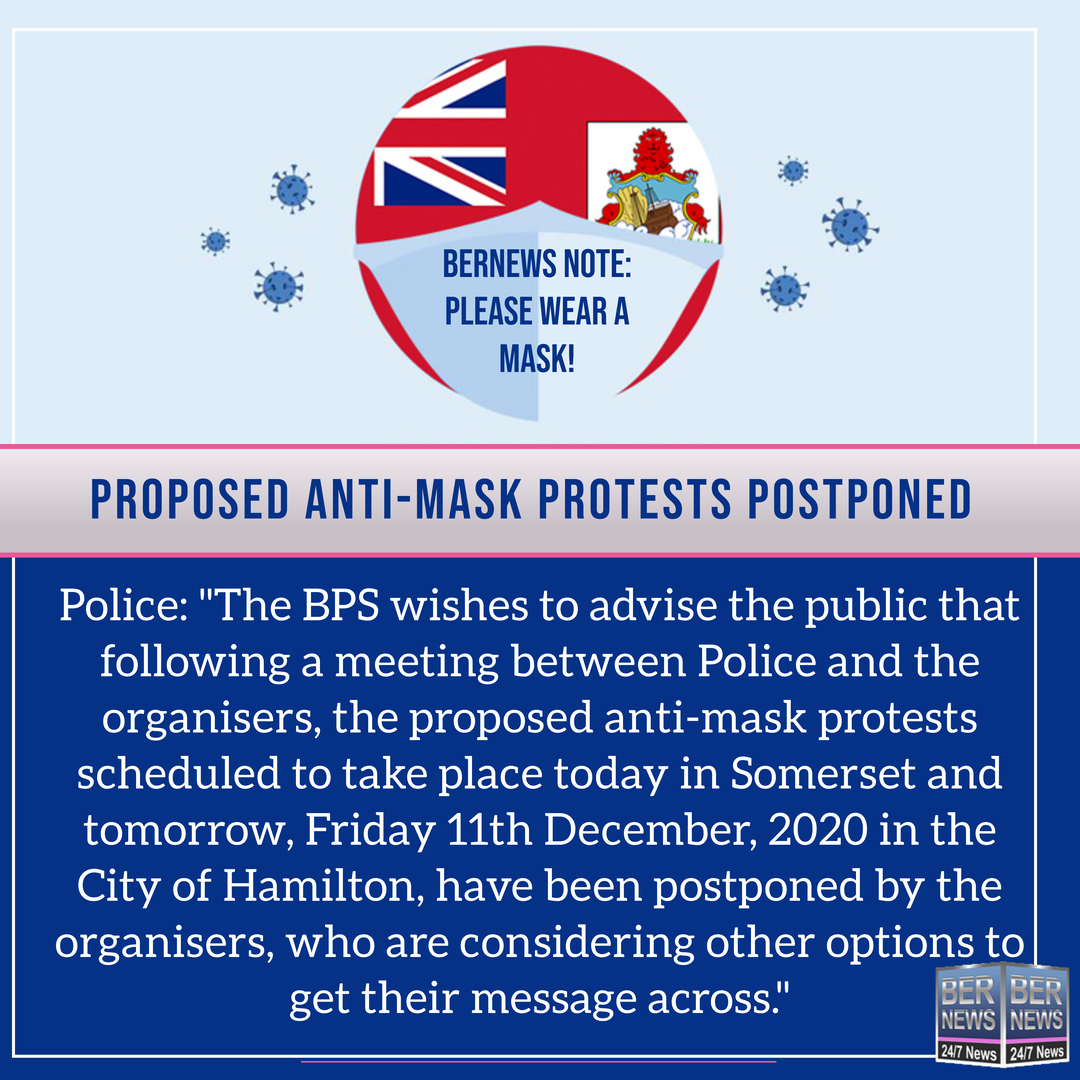 As the island and world deals with the Covid-19 pandemic, we are doing our best to provide timely and accurate information, and you can find more information on the links below.
Read More About