The Bermuda Olympic Association [BOA] today announced that Donna Raynor, President of the Bermuda National Athletics Association [BNAA], has been named Bermuda's Chef-de-Mission for the 2022 Commonwealth Games, which is set to be held in Birmingham, UK from 28 July to 8 August 2022.
Ms. Raynor will lead the team, overseeing Bermuda's athletes' participation in the Games, and ensuring their welfare whilst competing.
In addition to her role as President of BNAA, Ms. Raynor is a member of the BOA Board and chairs the BOA's Women in Sport Committee, and sits on the Development Commission for World Athletics.
She was Chairperson of Bermuda's successful 2012 Carifta Games, and is also Chair for the 2021 Carifta Games being held in Bermuda in August.  Ms. Raynor began her athletic career in track & field, and represented Bermuda in multiple Carifta and CAC Games, as well as the Pan Am Games.  She was voted Bermuda's Youth & Sport Athlete of the Year in 1989.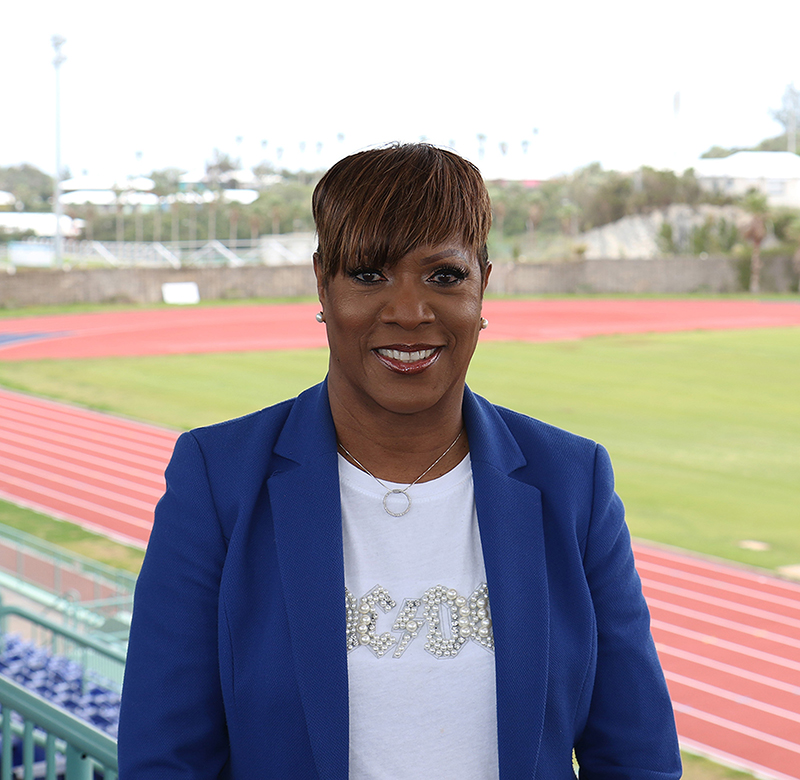 Ms. Raynor said, "I am honoured to have been chosen by the BOA to lead Bermuda's team as Chef at the Birmingham 2022 Games.  Bermuda always fields a strong team and has performed well historically at the Games, and I am looking forward to supporting our athletes, and ensuring things go smoothly for them.
"Having competed for Bermuda several times, I understand the pressure on athletes, and how overwhelming it can be to compete on the world stage.  Together with their coaches and support staff, I'll work to ensure that our team is ready for competition and does Bermuda proud."
Judy Simons, BOA President said, "We're so pleased that Donna has accepted the challenge of being our Chef-de-Mission at these important Games.  With her background in athletics and extensive experience in sports administration, I can't think of a better person to lead our team in what will be one of the first major festivals in the post-pandemic period.  Our athletes will be in very good hands."
"The Birmingham 2020 Games, officially the XXII Commonwealth Games, will be highly integrated, with a number of events for athletes with disabilities.  The Games will feature 23 sports and 8 para sports," the BOA said.
"Bermuda first competed in the Commonwealth Games in 1930 at Hamilton, Canada and has only missed four editions of the Games. The country's first medal came in Kingston in 1966 with John Morbey's silver medal in men's long jump. The 1990 Games in Auckland produced the first gold for Bermuda when Clarence Saunders took gold in the men's high jump."

Read More About