Following the new restrictions that took effect yesterday [Sunday], the Bermuda Government released a graphic to provide guidance on the regulations for maximum occupancy for retails and grocery stores.
The graphic says, "Retail and grocery stores are open with occupancy limited to 20% to achieve appropriate physical distancing of 6ft between customers. In calculating the maximum, occupancy for customers, staff is excluded."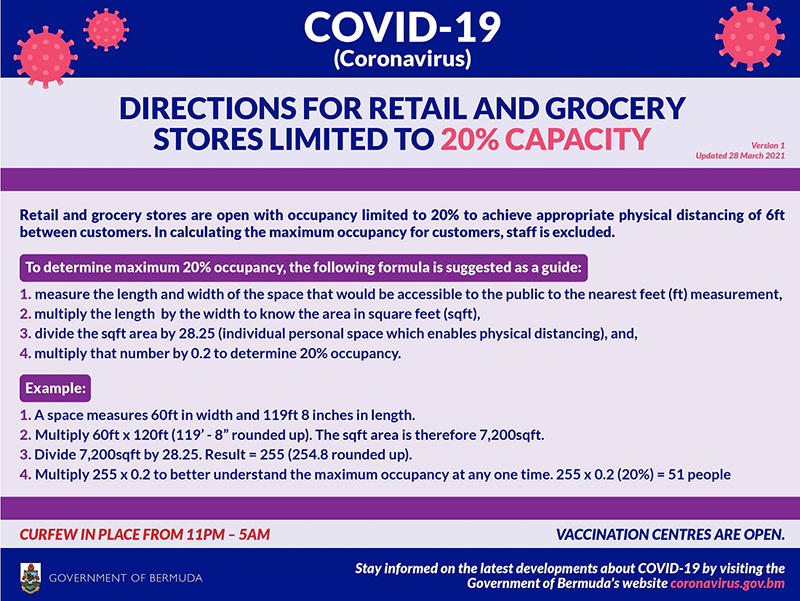 As the island and world deals with the Covid-19 pandemic, we are doing our best to provide timely and accurate information, and you can find more information on the links below.
Read More About