Helix Underwriting Partners Ltd. announced that it has "expanded its agency platform into the Excess Casualty Insurance segment in Bermuda."
A spokesperson said, "The move will see Tim Hadler join as Chief Underwriting Officer to lead the new program, which has received regulatory approval from the Bermuda Monetary Authority, with Nigel Mortimer becoming a director and strategic advisor of Helix.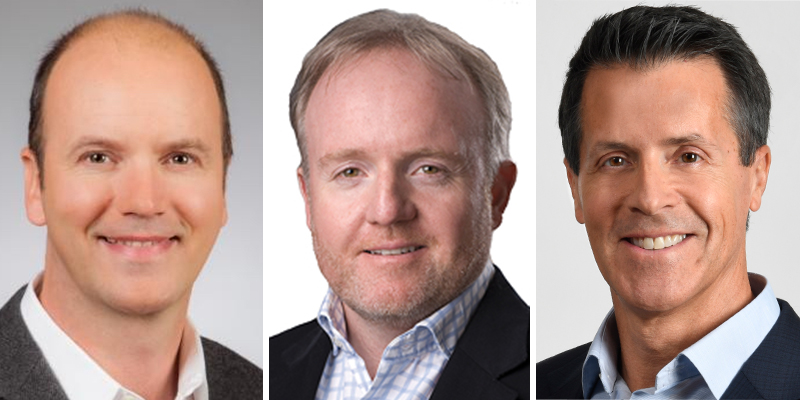 Claude Lefebvre, President of Helix, said that the launch of the Excess Casualty offering will allow Helix to build its portfolio and broaden the products available for its insured partners.
"The excess casualty market has seen a marked decrease in capacity in the last 24 months," Mr Lefebvre said.
"Long-term clients who have partnered with the Bermuda market need innovative and thoughtful underwriting to ensure Bermuda can continue to be a safe harbour for their risk. We look forward to providing responsible and stable capacity to our clients and facilitating their long-term risk management goals."
Mr Hadler said that there were echoes of the excess casualty crisis of the mid-1980s, which proved to be a pivotal period in the history of Bermuda's [re]insurance market, adding: "The reasons for dislocation are well documented.
"Many carriers are cutting back on their casualty portfolios with over $400 million of capacity that has recently pulled out of the market. This is an opportunity for Bermuda as a market and Bermudian talent to shine and we're really very pleased to soon be welcoming Richard Weare, Jack Keyes and Kameka Simmons to Helix's Casualty team."
Helix has agreed a long-term agency agreement with Watford Re Ltd. in respect of the Excess Casualty.
Mr Lefebvre noted: "We are very pleased to have entered into a partnership with Watford Re, complimented by a strong panel of reinsurers to ensure long-term stability in the capacity being provided. We expect the market to welcome Helix's new program, which features a Maximum Individual Risk Line of $25 million."
Watford Re is a global specialty insurer and reinsurer, headquartered in Bermuda, and has an A- [Excellent] financial strength rating from A.M. Best Company.
"Hadler and Mortimer bring a combined 50-plus years of casualty [re]insurance experience to Helix. Until recently, both worked for Argo Group, where Mortimer was President of the Bermuda insurance operation he founded with Hadler in 2009. Mortimer currently is Executive Chairman of Kettle Re and will retain that position," a spokesperson said.
"We're thrilled to welcome Nigel as a director and Tim to the Helix team," Mr Lefebvre said. "They bring best-in-class casualty underwriting expertise and provide the strong leadership that will make our Excess Casualty Insurance business stand out in the market."
The company added, "Founded by industry veterans Lefebvre, Nicholas Lucking and Neville Weston in December 2018, Helix is Bermuda's first multi-line independent Managing General Agent. Helix's entry into the Casualty Excess of Loss market is a significant expansion of its platform and complements its Middle Market Property Insurance program, which was launched in January 2020."
Read More About