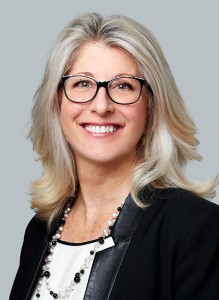 Horseshoe announced the appointment of Kathleen Faries as their new CEO, effective April 15.
A spokesperson said, "Horseshoe, an Artex company, is pleased to announce the appointment of Kathleen Faries as the new CEO of the leading ILS specialist and fund administrator, effective April 15, 2021.
"Based in Bermuda, Faries will work closely with Andre Perez, the founder and current CEO of Horseshoe. Following a short transition period, Perez will assume the new role of Executive Chairman, acting as an advisor to the business, with a focus on strategic business opportunities as well as mergers & acquisitions, while Faries will assume full responsibilities as CEO of Horseshoe.
"Faries is well known in the Bermuda re/insurance and insurance-linked securities [ILS] markets. She has more than 30 years of experience in the industry, across property and casualty broking, captives, underwriting and insurance management.
"Faries was most recently the Head of Tokio Millennium Re AG [TMR], Bermuda. She also served as Chief Executive Officer of Tokio Solution Management Ltd. [TSM], where she led the expansion of TMR's capital markets strategy and helped to build the firm's reputation as a leading ILS facilitator and connector of risk to capital. Prior to joining TMR, she held executive roles with Marsh and Crump International in Bermuda.
"Faries is a founding Director and current Chair of WeSpeak Bermuda, a non-profit focused on building female public speaking skills and confidence. She is also a member and Chair of ILS Bermuda Ltd., host of the annual ILS Bermuda Convergence event; and serves on the Board of the Bermuda Insurance Institute [BII]. In 2015, the BII recognized Faries with its Industry Leader of the Year award."
Commenting on her appointment, Ms Faries said, "I believe the ILS industry has the ability, now more than ever, to make a significant impact on our society's growing and expanding risk landscape. I am thrilled to be joining the leading global ILS service provider at such an exciting time in the industry. Having worked alongside Andre in the ILS industry for many years, it is a privilege to be in a position to take the baton from him and lead such a high- performing and dynamic organization into the future."
Mr Perez said, "I am delighted to have Kathleen join Horseshoe and lead our global team of talented and dedicated ILS professionals. Her tremendous depth and breadth of industry experience, along with her authentic leadership style, will be critical strengths as we continuously strive to add value to our clients and help them succeed in this ever-changing environment. Horseshoe is well positioned to realize the next stage of growth and I am confident Kathleen will contribute significantly to it."
"Positioning the company for the future, and ensuring a robust succession plan, is a core objective at Artex," added Artex CEO Peter Mullen. "Andre has done a great job combining the Horseshoe and Artex ILS businesses and I'm excited about this next phase in our evolution as Kathleen transitions into the CEO role and takes us to the next level."

Read More About