[Updated] The police are investigating another vehicle fire, this time one which occurred around 5:35am this morning [April 19] outside a residence on Kings Court in Pembroke.
A police spokesperson said, "The Bermuda Police Service is investigating the cause of a vehicle fire which occurred around 05:35am today, Monday 19th April 2021, outside a residence on Kings Court Pembroke, just off King Street near Arty Blacks garage.
"The vehicle was destroyed by the flames which also caused damage to an outside wall and an air condition unit at a nearby property.
"There were no reported injuries. The fire was extinguished by Bermuda Fire and Rescue Service.
"The area was cordoned off as officers from the Police Forensics Unit and Criminal Investigations unit along with a fire investigator processed the scene.
"It is unclear whether this incident is linked to the recent spate of fires in the Pembroke area.
"Anyone with information is asked to call the Criminal Investigations Unit on 247-1744."
Update 12.00pm: A BFRS spokesperson said, "On Monday, April 19, 2021 at 5:34am a call via fire dispatch of a reported Vehicle fire at King's Court, Pembroke.
"One appliance responded to the incident from Hamilton Station with a total of 4 personnel.
"Upon arrival fire crews saw orange and greenish Flames and dark black smoke issuing from a silver grey van which was fully involved in flames parked next to a pink two story dwelling.
"Two firefighters dressed in Breathing Apparatus equipped with a 1 1/inch attack hose line quickly extinguished the fire.
"The fire damage was confined to the van and its contents which included Air Conditioning tools, equipment and supplies. There was also fire and smoke damage to the eastern exterior wall, windows, and air conditioner window unit in the lower apartment of the structure.
"This cause of the fire is yet to be determined and is the incident is currently under investigation by the Fire Investigation Department."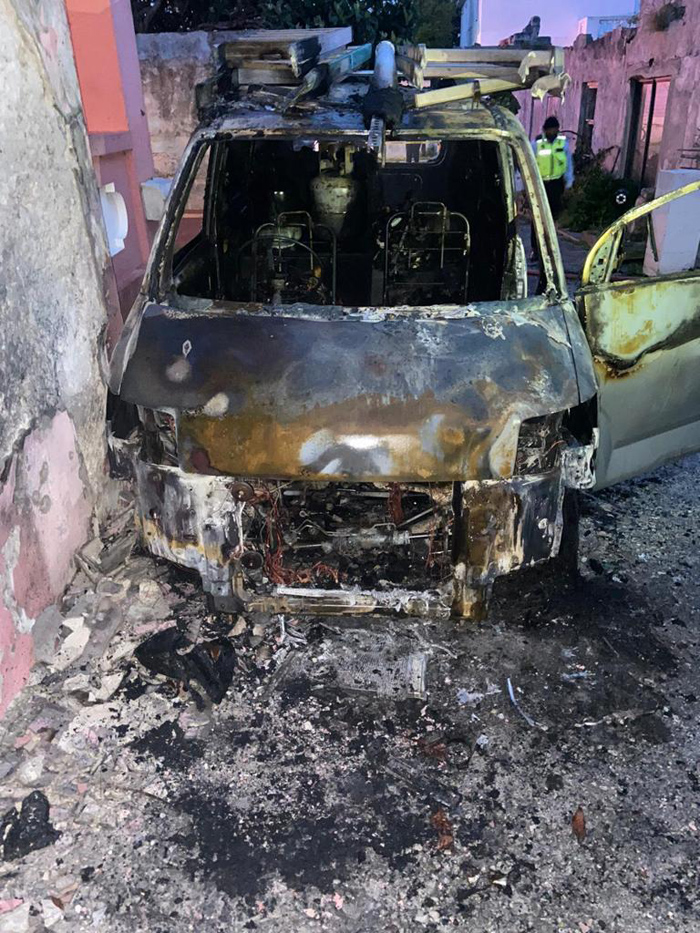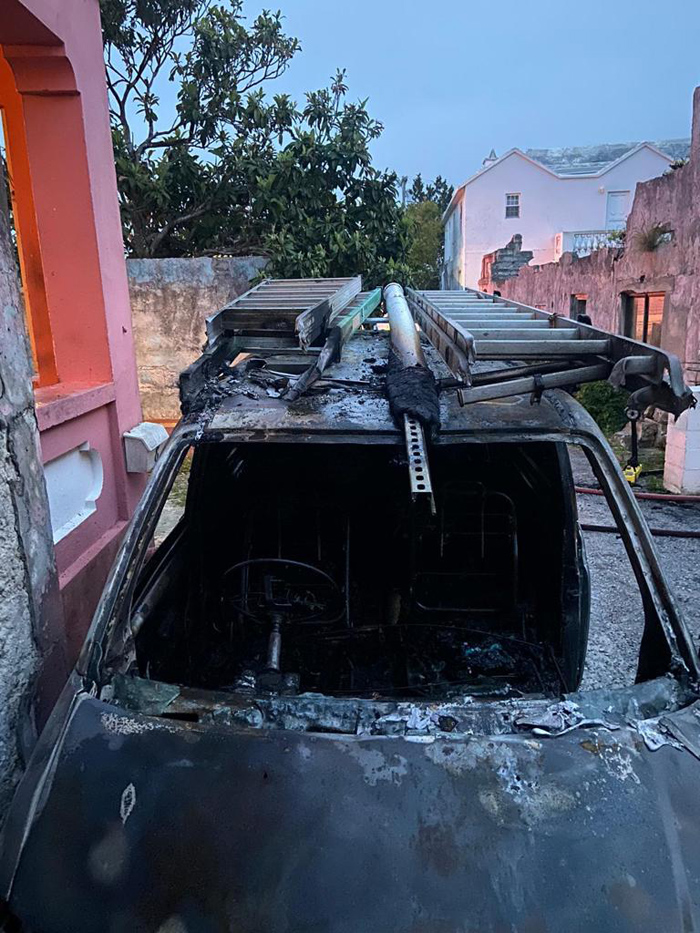 Read More About
Category: Accidents and fires, All, News