Mosaic Insurance announced that Stavan Desai has been appointed as SVP, M&A Team Leader while Katherine Spenner has been appointed as SVP, Chief Legal Officer, M&A.
A spokesperson said, "Mergers and acquisitions specialists Stavan Desai and Katherine Spenner are joining Mosaic as the new insurer builds out its transactional liability team in the United States.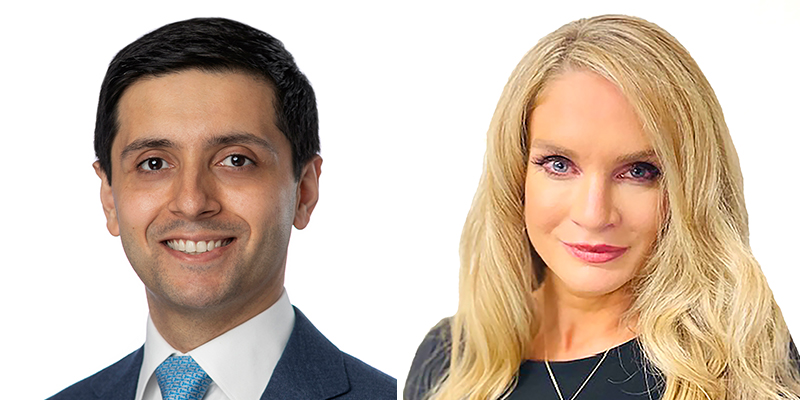 "Both will be based in New York and report to William Monat, a prominent market leader appointed Global Head of M&A by Mosaic April 1 to spearhead its transactional liability business around the world.
"Stavan and Katherine bring impressive track records and expertise in the M&A sphere, and we're delighted to welcome them to Mosaic," said Monat. "Highly skilled and thoughtful execution is critical in the M&A insurance sector, and they each bring deep expertise that will be instrumental to our success as we build our transactional risk business."
"Desai has been appointed SVP, M&A Team Leader, and will guide Mosaic's underwriting team in North America. Previously, he was a senior underwriter for AIG, with a focus on transitional risk insurance for complex M&A and secondary transactions. Prior to that role, he served as a senior attorney at Schulte Roth & Zabel, where he concentrated his domestic and cross-border practice on private equity, M&A, leveraged buyouts, and alternative asset management transactions."
"I am excited and humbled to have the opportunity to join the innovative team at Mosaic and build a leading transactional risk business," said Desai. "I look forward to collaborating with the expert team to provide our clients and partners with tailored solutions to meet the demands of a fast-paced M&A marketplace."
"Spenner joins Mosaic as SVP, Chief Legal Officer, M&A, after previously serving as a senior transactional risk insurance underwriter at Everest Insurance. She will play an integral role in leading innovative and consistent underwriting execution across the M&A insurance portfolio at Mosaic. Spenner also brings nearly a decade of experience representing public and private-equity clients in a wide range of complex domestic and cross-border M&A transactions at White & Case and Torys."
"I am incredibly honored to join the Mosaic team," Spenner said. "I am confident Mosaic's entrepreneurial approach and focus on talent and innovation will position us well to quickly establish ourselves among market leaders in the specialty insurance space."
"Since its February launch, Mosaic has assembled a team of leading underwriters to build carefully selected products in its specialty portfolio. To date, these include war, terror and political violence, political risk and cybersecurity."

Read More About