As the Freemasons' Fund For Bermuda [FFFB] celebrates its 40th year, the group recently donated $2,000 each to four Bermuda charities, with the Centre Against Abuse, Coalition For The Protection Of Children, Bermuda Scout Association, and Duke Of Edinburgh Award Programme all receiving funds, with a presentation held virtually on Wednesday, May 5.
In all, the FFFB has donated a total of $371,965 to the island community since its inception in 1981.
Overall, the group's charitable donations include $109,315 toward health initiatives, $99,000 toward education, and $163,650 toward general welfare initiatives.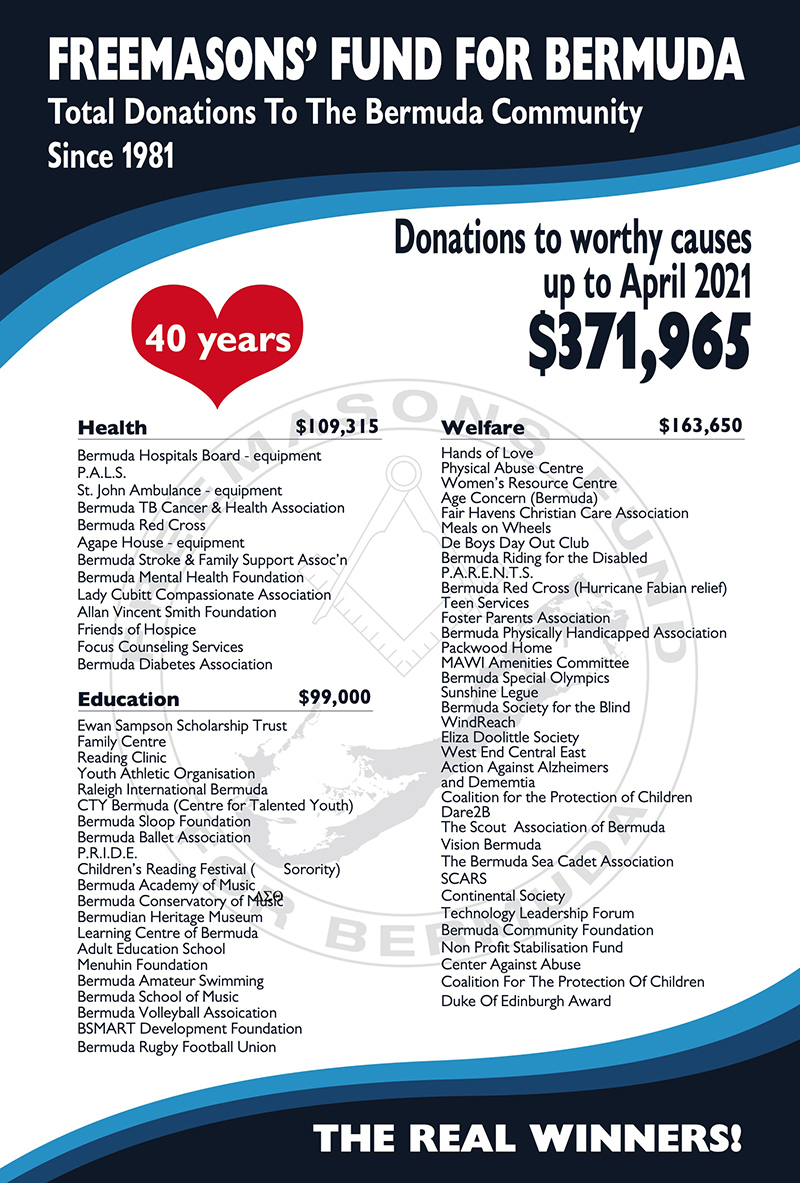 Read More About