[Written by Dr. Anthony Richardson]
In the coming weeks I will launch an online column, here on Bernews, entitled "This is your law, with Dr. Anthony".
The general purpose of the column will be to scrutinize Bermuda legislation under consideration by the Bermuda Parliament and legislation already in operation [for example, cannabis legislation, Covid19 legislation, criminal legislation, road traffic legislation]. I aim to achieve this by specifically breaking down the legislation so that you, the people of Bermuda, can clearly understand the legislation. I will rely on various teaching tools [such as charts and podcasts] to help you do so.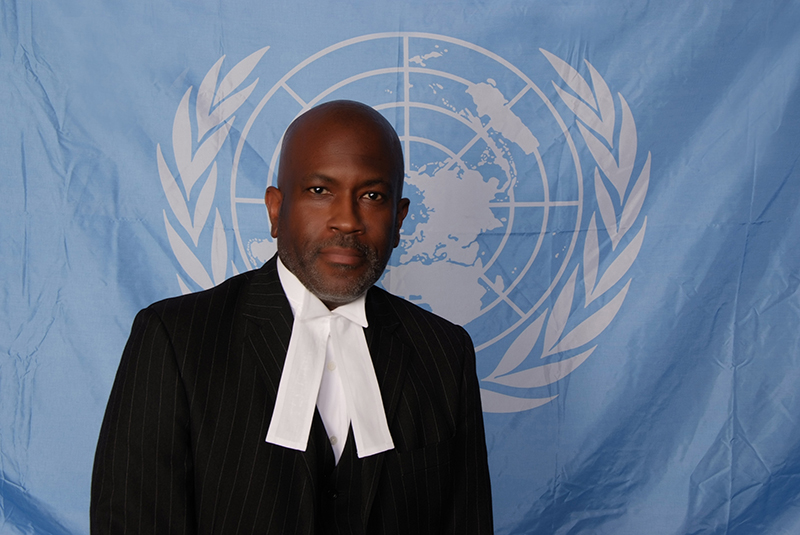 I hope that this will specifically result in an extra layer of scrutiny of Bermuda legislation and to empower you, the people of Bermuda, to hold your Members of Parliament and Senators accountable for the legislation they make in your name.
Where possible, I will scrutinize topical UK legislation and international laws that are applicable to Bermuda's domestic laws [for example, cannabis legislation] that I feel may be of interest to the people of Bermuda.
To encourage discussion and to empower you, each column will have a link to a podcast where I go into greater detail concerning the chosen legislation. From time to time, I will invite distinguished guest to join me in the podcasts [such as retired judges, Queens Counsel, renowned experts in constitutional law, renowned experts in criminal law, renowned experts in policing or police law, renowned legal academics, renowned medical doctors, renowned scientist, experts in international law or persons who have day to day practical knowledge on how a particular law is working or not working at all]. The podcasts will be between 45-to-60-minute duration.
The columns and podcasts will not provide legal advice and must not be considered as providing legal advice. So, keep a look out for 'This is your law, with Dr. Anthony'!
- Dr. Anthony Richardson is a Bermudian and a former Acting Magistrate and Senior Parliamentary Counsel [i.e., a drafter or writer of Bermuda legislation and an expert in constitutional and administrative law] with over 20 years legal experience. He is a member of the Bermuda Bar and the Bar of England & Wales. Dr. Richardson is currently practicing law in London as a Tenant Member of 9 Bedford Row Chambers and 9 Bedford Row International Chambers. He is also a legal academic, having obtained his dual MPhil/PhD degree in law from the University of London and having obtained his teaching qualification in Higher Education Teaching from Harvard University, with distinction.
Read More About