Relay For Life organisers will be hosting a drive-thru Luminaria event on Friday, May 14 at the at Botanical Garden from 9.00pm to 10.00pm.
A spokesperson said, "Though the 2021 Relay for Life of Bermuda will be celebrated virtually, organisers will host a drive-thru Luminaria experience on May 14th from 9.00pm to 10.00pm at Botanical Gardens.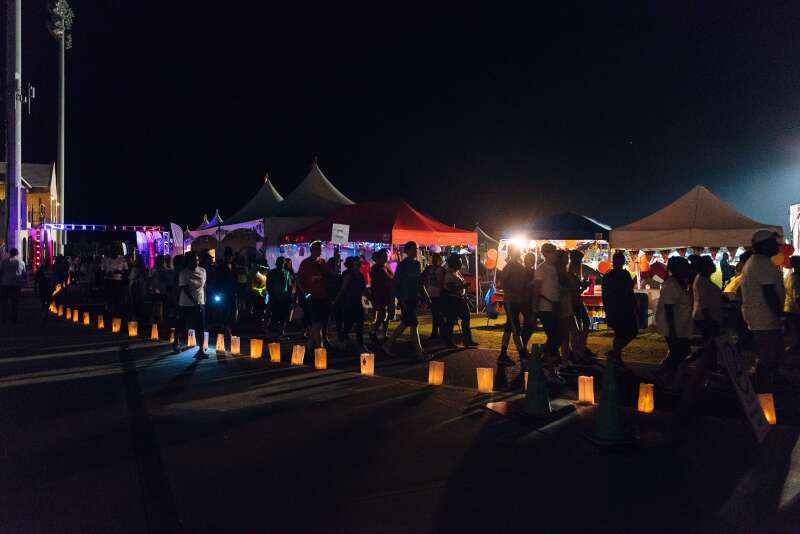 "Organisers decided to host the Luminaria Ceremony as an in-person event to honour and remember our cancer heroes. Traditionally, the Luminaria Ceremony would have taken place during the Friday evening of Relay.
"Hundreds of Luminaria bags purchased and decorated in honour of someone fighting cancer, and those who have lost their battle, would light up the track at North field, and registered par-ticipants and attendees would walk a silent lap honouring and remembering our cancer heroes."
Gloria Dill, Bermuda's 2020 and 2021 Global Hero of Hope and cancer survivor, said, "The Luminaria Ceremony is always the most heartwarming and emotional part of Relay For Life.
"What makes Luminaria so special are the tribute bags. With one in three people affected by cancer, we invite everyone to make a minimum donation of $10 and decorate a bag in honour of a cancer survivor, a caregiver or someone we have lost to this disease. Help us create a memorable experience on May 14."
The spokesperson said, "Anyone wishing to purchase a Luminaria bag to have displayed during the event can do so until Thurs-day, May 13, by visiting www.chc.bm. The bags will be decorated with messages provided by the purchaser.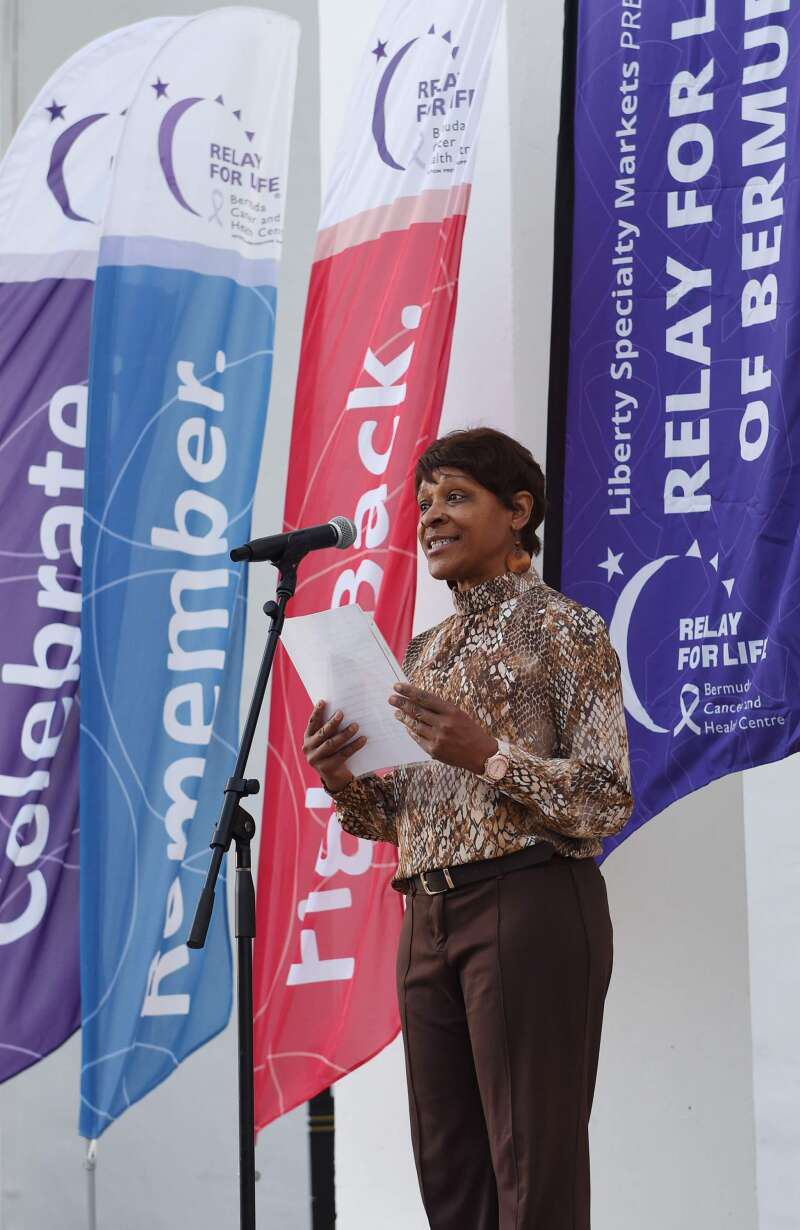 "People can also help distribute Luminaria bags to those in our community who may wish to purchase and decorate their own bag. Email relayforlife@chc.bm to register for a Luminaria package. Sell them to neighbours, friends and family, encourage people to decorate their own bags and then return the forms, funds and decorated bags together. Please note all undecorated bags must also be returned and accounted for also.
"Relay For Life of Bermuda is inviting people to drive through the Botanical Gardens, entering from South Shore following the directional signs on Friday, May 14, between 9pm-10pm as a show of support for those battling cancer. In the event a COVID-19 curfew is still in place, the drive-thru Luminaria experience will be postponed for a few weeks.
"Everyone attending is asked to remain in/on their vehicles and to wear masks at all times."
Ms. Dill said, "Cancer hasn't stopped, and neither has the work of Bermuda Cancer and Health Centre.
"The Centre continues to serve the community by providing cancer prevention, early detection, treatment and support with zero co-pay, making their services accessible to all."
The spokesperson said, "Details of the ceremonies and the drive-thru Luminaria experience will be available on www.bermudarelay.com and @bermudarelay social media.
"The amazing event sponsors lead by title sponsor, Liberty Mutual and platinum sponsor, CG Insurance have covered event costs, so every donation and Luminaria purchase will help Bermuda Cancer and Health Centre provide equal access to cancer care."
Read More About
Category: All