The Social Justice Bermuda group marks their one year anniversary today [May 31] and said they will "continue to be a voice and an ear."
A spokesperson said, "Last year, on May 31, a group of Bermudians organised a Zoom meeting to discuss the growing Black Lives Matter uprising, occurring as a direct response to the murder of George Floyd by the Minnesota Police Department.
"Additionally, we were aggrieved that a Trump-supporting crony with zero diplomatic experience, a man that had been rejected for a role in Barbados by his own Republican senate, was being appointed as Bermuda's new US Consul General.
"During that meeting, the group decided to organise a series of marches to take urgent action against the appointment and to establish further advocacy efforts, especially in partnership with other community organisations, to shed light on local issues of social injustice.
"We chose the name Social Justice Bermuda, and hosted our first march the following day, on June 1, 2020.
"Over the last year, Social Justice Bermuda has been vocal about a number of issues, and have also been a quiet force behind the scenes, lobbying for change and serving on strategic action committees. Our 2020 platform highlighted our vision and values in a wide range of areas, including criminal justice reform, healthcare and food, economic equity and public education.
"For a full overview of our press statements, events, and advocacy work, please visit our website. Tune into our discussion with Bernews on Wednesday, June 2 at 8pm."
We will be hosting a Bernews News & Views discussion with three members of the group at 8.00pm this Wednesday and you will be able to watch that on our website and social media pages.
Image via Social Justice Bermuda's website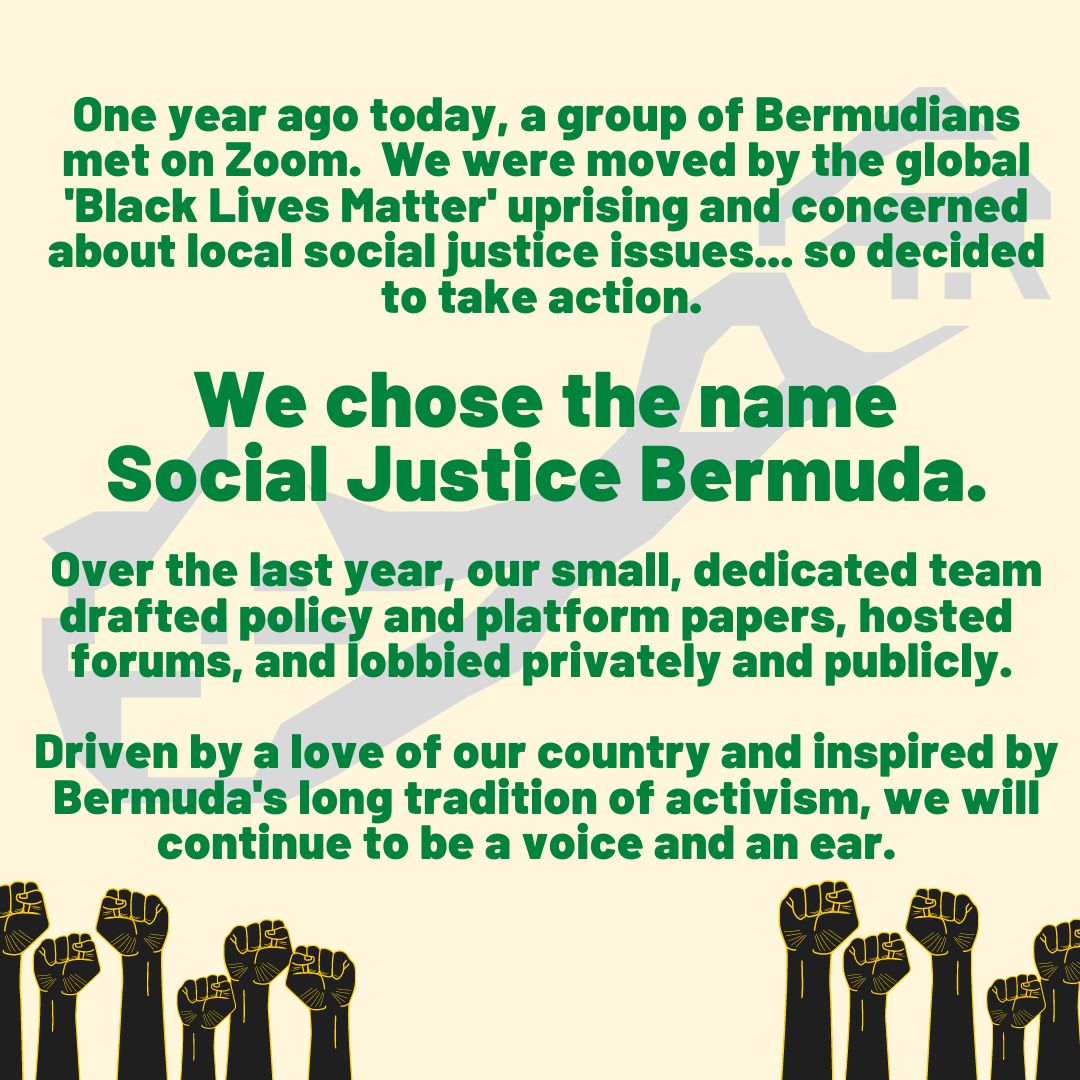 Read More About