Jamie Madison Collection [JMC] launched its 'Christmas In July' campaign, and announced the preorder availability of its signature rain jackets.
A spokesperson said, "Jamie Madison Collection [JMC] today announced the preorder availability of its signature rain jackets – Vader and Cement Onyx. Using a quick and easy-to-order online process, local shoppers keen to add the must-have apparel can ensure they're ready for the cooler months once the items arrive on-island later this summer.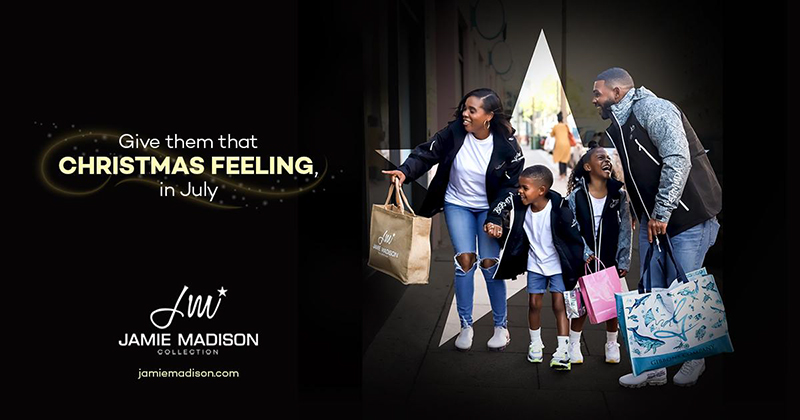 "It's summertime, the weather is heating up, and Bermuda is rolling from one holiday long weekend to another. The good vibes are coming back as the Island emerges from a Covid slumber – and Jamie Madison Collection wants to continue that positive momentum", says JMC campaign manager Schereene Outerbridge. "It's never too early to be prepared for the cooler seasons and foul weather.
"The feeling that people get when shopping for an item they have been eyeing over time, saving up for, or want to gift to someone else that's had it on their wish list is something that, as a brand, we want our customers to feel each time they buy our apparel."
"The newest campaign promotes a 'Christmas in July' theme, evoking the excitement of holiday shopping with the family. The Vader and Cement Onyx styles being featured in the ads are available in both adult and children's sizes, which fit true-to-size.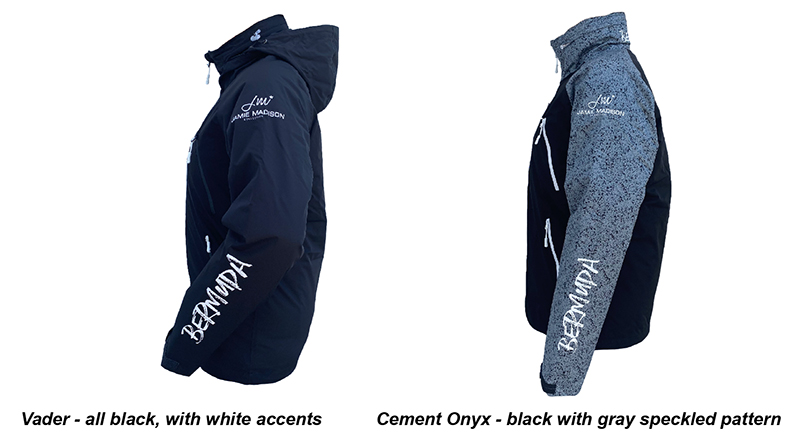 Ms Outerbridge adds: "The demand for JMC jackets has been overwhelmingly positive since first launching almost five years ago, and despite the obstacles presented by the global pandemic, we appreciate our customers who are turning Jamie Madison Collection into a quality household brand name."
"The company encourages shoppers to place their preorders as early as possible to avoid disappointment, by visiting jamiemadison.com," a spokesperson said.
"Once the merchandise has arrived in Bermuda, the company has planned additional communications to be shared with purchasers in order to obtain their packages."
Read More About