Richard and Rebecca Wilson said the extent of their gratitude for the work of hospital staff in the fight against Covid-19 cannot be sufficiently expressed in words, so the local couple donated $2,500 to nurses in May in an effort to convey their feelings.
They presented BHB Chief of Nursing Judy Richardson with the donation, which included a card with this handwritten message, "We are proud to recognise 'Nurses Appreciation Month.' We are grateful for your dedication, hard work and perseverance during these difficult times of the Covid-19 pandemic.
"Nurses are all making incredible sacrifices to keep us safe as they impact the health and wellbeing of Bermuda's people. Your compassion for taking care of every life is remarkable. We can never thank you enough, but we would like to try by donating $2,500 to you, our Health Care Heroes!."
Ms Richardson said: "On behalf of our 500 Bermuda Hospitals Board nurses, I thank the Wilson's for this most unexpected and generous gift."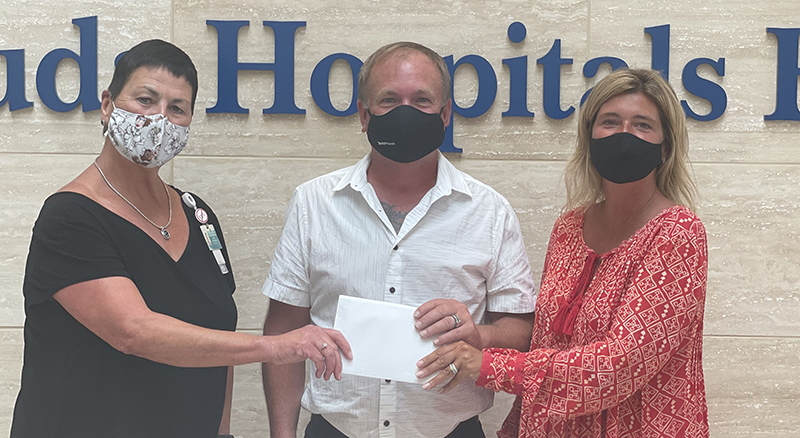 You can find more information on the links below and also on our dedicated website BermudaCovid.com, which is the most comprehensive resource and historic record available of Bermuda's handling of the pandemic.
Read More About