Mosaic has launched its financial institutions division, underwriting risks globally through its London office.
A spokesperson said, "The new specialty insurer is offering tailored coverage to help protect a broad range of financial institutions from exposures caused by crime, damages payable to third parties and legal defense costs. Its D&O coverage also safeguards personal assets of business leaders in the event of related claims.
Mosaic's financial institutions team: Chris Brown, Andrew Deans, Chris Webb, Sara Maybury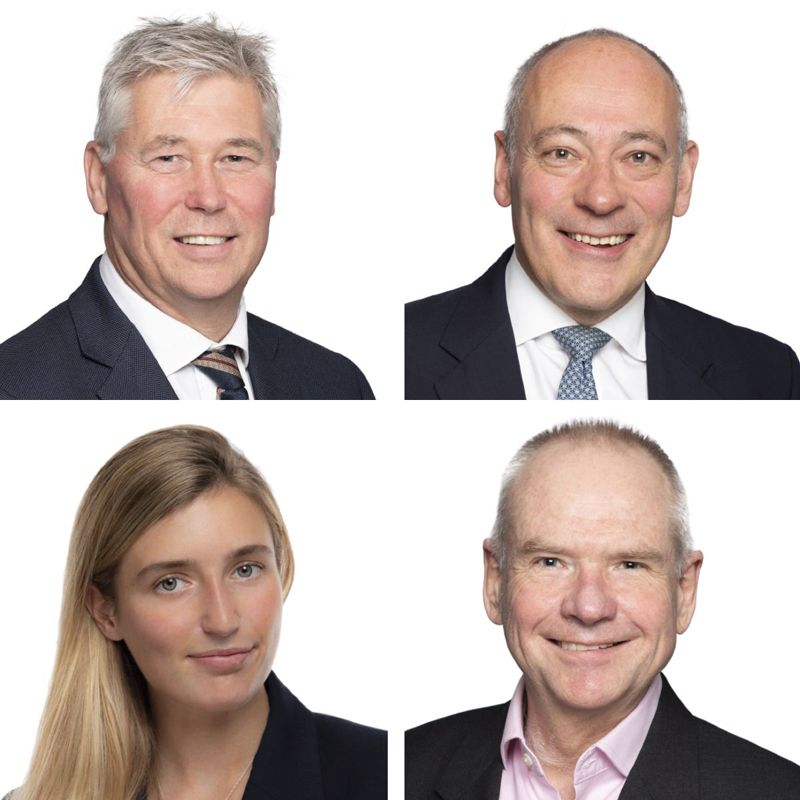 "Mosaic will be a lead market on all financial institutions coverage, taking a primary position to deploy maximum initial capacity at launch of USD$10 million for any risk, with capacity built to match demand as the product line grows.
"Sophisticated financial-sector companies face diverse and unique threats—from theft and customer claims, to regulatory investigations, and exposures for executives," said Mosaic Co-CEO Mark Wheeler. "Our FI underwriting team has a highly-regarded track record in this business and they'll be applying that deep knowledge, combined with a very discerning approach to risk selection."
"Mosaic's financial institutions team includes:
Chris Brown, EVP, Global Head, Financial Institutions, who has almost four decades of experience in the London market, with specialisation in financial institutions underwriting for the past 27 years
Andrew Deans, SVP, Underwriter, Financial Institutions, who has spent nearly 30 years in the London market, in both claims adjusting and underwriting. At Mosaic, he brings legal and policy-drafting expertise to the division
Chris Webb, SVP, Underwriter, Financial Institutions, who has nearly 40 years' experience in the Lloyd's market as both a financial institutions placing broker and underwriter. At Mosaic, he offers a wealth of experience and client relationships as a lead FI underwriter
Sara Maybury, Junior Underwriter Trainee, Financial Institutions, who joins Mosaic after graduating in 2020 from the University of St Andrews, Scotland, with a master's degree in international relations. She started her career at a technology startup in London
"Financial institutions are navigating a more complex global landscape than ever before and need a true specialty partner," said Brown. "Our team is well-equipped to meet that demand from a broad range of institutions—from banks, stock exchanges and trading platforms to asset managers and venture capital fund managers—to tackle fast-changing exposures in today's environment."
"Founded in February 2021, Mosaic combines Lloyd's Syndicate 1609 with a wholly-owned syndicated capital management agency and underwriting hubs in Bermuda, London, the US, and Asia. The company is focused on complex specialty lines of business being launched throughout this year; to date, it has launched underwriting teams in cybersecurity, political violence, political risk, and professional liability lines."
Read More About